No Silver, No Sequins Show Coming in March
by WSQHA Staff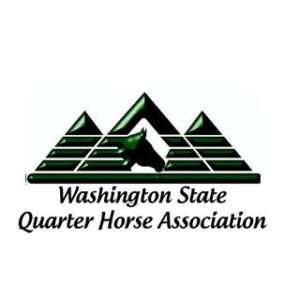 WSQHA is excited to announce that the No Silver, No Sequins show will be held in Monroe, Washington on March 23-26. We will offer a full slate of the traditional AQHA classes as well as the new Level 1 walk-trot classes. This is a great starting place for new exhibitors. You can show in the walk-trot in one division and lope in another division; in other words, you could do walk-trot in hunter under saddle, and show in the regular western pleasure. You cannot cross enter in the same division. This is also our first qualifier for the 2018 Level One Championships. We will also be offering reining and ranch riding! These are two of our favorite classes so we are excited to be able to offer them in this schedule.
We would like to congratulate our year-end All-Around winners:
All Around Junior Horse: By Golly I'm Hot
All Around Senior Horse: Invited To A Party
High-Point Halter Horse: My Options Are Hot
Washington Bred High-Point Horse: So Noticed
Washington Bred High-Point Breeder: Riverside Ranch
AQHA – WSQHA Professional Horseman of the Year: Kristy McCann
Jamie Solomon Amateur Western Pleasure Memorial ($1000.00 given in loving memory of their daughter by Gary and Judy Solomon): My Options Are Hot, and Taunya Clizbe
All Around Level 1 Amateur: PS I'm Good As Gold, and Janet Grimsby
All Around Amateur: My Options Are Hot, and Taunya Clizbe
All Around Select: Invited To A Party, and Doreen Earl
Originally Published February 2017 Issue
WSQHA is the AQHA affilate group for Washington State. WSQHA is committed to encouraging the growth and development of the American Quarter Horse through showing, trail rides, community outreach and much more!