The WORX 20V Power Share GT Revolution 12″ Trimmer/Edger/Mini-Mower is perfect for homeowners looking forward to maintaining a neatly manicured lawn with minimum hassle.
The GT Revolution is the most fully featured grass trimmer WORX has ever offered. This 3-in-1 trimmer functions as a powerful grass trimmer, precision edger and mini-mower—all in one. Its twist-and-edge feature easily converts the trimmer into a wheeled, walk-behind edger for driveways, sidewalks, walkways and patios.
The GT Revolution's long-running lithium battery helps prevent downtime. The trimmer also features Command Feed™, an electronic control that allows the user to feed additional trimmer line by simply pressing a button above the trigger.
The GT Revolution now has a 12-inch longer shaft than the original model did to accommodate taller users, as well as seven auxiliary handle positions. An onboard, extra-spool holder is attached to the trimmer's shaft for easy access to new line.
The WORX 20V Power Share GT Revolution 12" Trimmer/Edger/Mini-Mower is available at worx.com, Amazon and Home Depot. It carries a WORX 3-year limited warranty.
NWHS Publisher's Note: I won't be without this trimmer. I struggled with a gas-powered weed eater. It was heavy, awkward, difficult to load the line, and took time to adjust the harness after my husband had used it. This trimmer adjusts quickly with no harness necessary. It's super lightweight, easy to handle, quiet, and there's no fuel to purchase. Loading a new real on the trimmer takes less than a minute. We bought an extra battery so we could work longer or always have a fresh battery ready to go. This keeps up with the heavy duty trimming around the farm. – Karen Pickering, Publisher
See this article in the 2021 March online edition: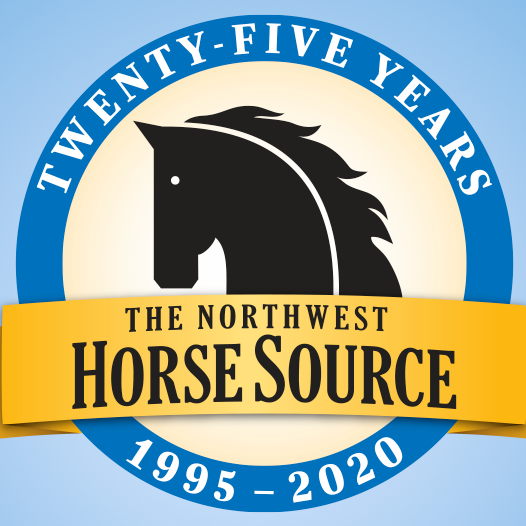 The Northwest Horse Source is an independently owned and operated print and online magazine for horse owners and enthusiasts of all breeds and disciplines in the Pacific Northwest. Our contemporary editorial columns are predominantly written by experts in the region, covering the care, training, keeping and enjoyment of horses, with an eye to the specific concerns in our region.