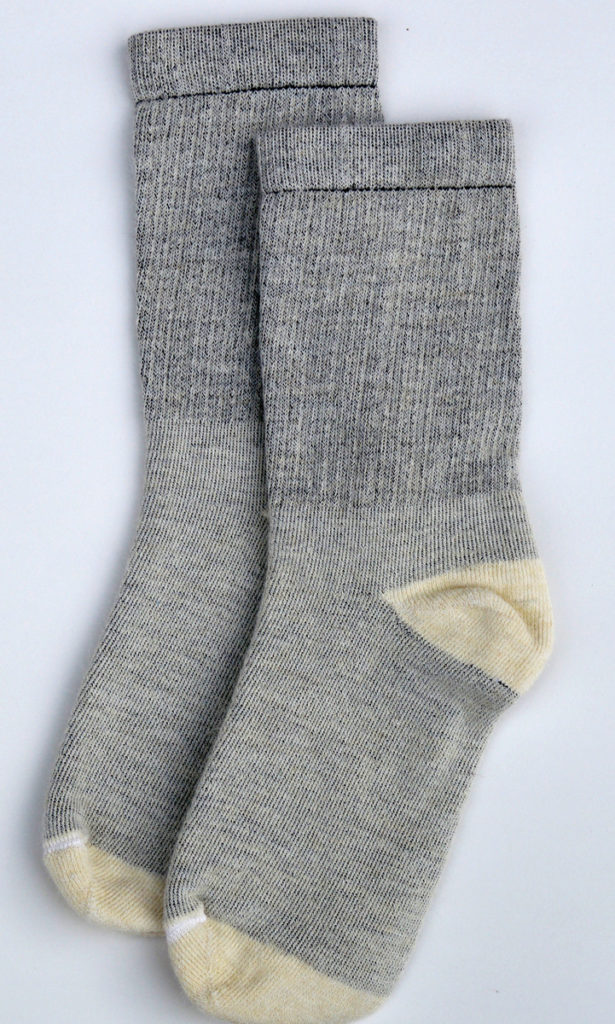 Monongahela, Pennsylvania – Woollow socks of Pennsylvania, one of the fastest growing American manufacturer of all natural fiber socks, is pleased to announce its newest design to meet the needs of their customers, the all natural fiber cowboy boot socks.
Being knit with natural fibers provides many advantages. They are intrinsically anti-bacterial, which helps with odor control. Natural fibers are moisture wicking keeping skin dry and comfortable, and they regulate your body temperature, keeping you cool in summer and warm in winter. We offer socks made with many different natural fibers – merino, alpaca, and angora rabbit are a few of the yarns. Their best quality is the softness and comfort.
Woollow cowboy boot socks are made at a great length for boots – no irritating rubbing at the top of the boot.
Another important feature is the stay-up design. They will not slide down leg, guaranteed!
We use a medium weight yarn with terry cushioning throughout which provides extreme comfort, gives nice fit between sock and boot, yet great air circulation. This yarn also provides the contact needed between the foot and stirrup to give the best control in the saddle.
Woollow all natural fiber cowboy boot socks provide protection, but also amazing comfort, dryness, softness, and durability.
ABOUT WOOLLOW SOCKS OF PENNSYLVANIA
Woollow is an American manufacturer of premium, all season socks with headquarters in Monongahela, Pennsylvania. The company offers a variety of fibers- merino, alpaca, angora rabbit, and angora goat. Woollow's socks are 100% USA manufacturing. Our more stitches per inch provides incredible comfort and durability. Founded by Leslee Schwirian in 2014. For more information about Woollow socks please visit: www.woollow.com