Windermere Equestrian Living—The North Group—offers over 36 years of combined experience showcasing a variety of real estate but specializing in equestrian properties and hobby farms.
2019 was a successful year as they learned even more about meeting buyer's expectations and understanding seller's desires. This translated into lots of closed transactions and many happy buyers and pleased sellers.
The real estate market in the Pacific Northwest is one of growth and expansion. Land is precious and acreage parcels and horse properties are sought after by many different kinds of buyers. All properties continue to increase in value with less and less inventory on the market. The law of supply and demand has never been truer.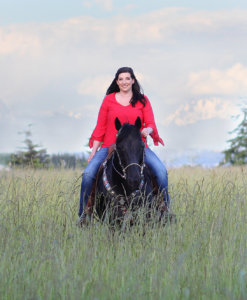 In an effort to meet the needs of their clients better, Tresie Wiersma, Aimee Mills Dohner and Brandi Coplen are pleased to introduce a new addition to their team—Rosalie Lebow from Monroe, Washington. This innovative sales team recognized the importance of reaching a larger market and Rosalie does this easily. She's the proud owner of three horses, two ponies, three dogs, and a weird orange cat. Rosalie is a perfect complement to this already dynamic equestrian group.
Rosalie is a native of Washington State. Born and raised in the town of Snohomish, her family is close-knit and committed to small business ownership. She began riding at the age of 7 and started competing at 10. We've all been there — endless hours spent at the barn, shows or rodeo. Committed to the Western life, Rosie graduated from Cal Poly, San Luis Obispo.
Eventually, all roads lead home and she returned to Washington, where, like the other members of Windermere Equestrian/The North Group, she realized the importance of bringing your passions to the forefront of how you live your life. Rosalie chose real estate as her career path—a perfect complement to her untamed horse passion and exceptional education in ag-business.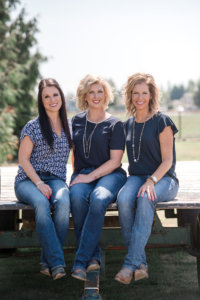 An alliance of values was formed with the established and successful North Group team of Tresie, Brandi, and Aimee. They have an overwhelming commitment to client satisfaction by understanding the importance of the work at hand—matching buyers with the perfect property while meeting a seller's needs as well. As Rosie says and The North Group agrees, "We shine because of our integrity, dedication, and skillset. In addition, we are backed by the premier real estate brand in the Northwest: Windermere. We all bleed 'Windermere blue'."
If the axiom "you are known by the company you keep" rings true, then the North Group's participation in everything from AQHA to Arabian and rodeo is just one of the many reasons their networking and real estate showcasing was so effective in 2019.
The Windermere Equestrian Living (WEL) designation includes a multistate group of Windermere agents specializing in equestrian properties. The North Group promotes your property to a specific database using an email blast, WEL logo, and posting on the WEL Facebook page. Unlike any other company specializing in country living, equestrian properties, and hobby farms, this program is exclusive to Windermere clients.
Buyers and sellers have different agendas, so it's important to be responsive and understanding. This past year many of The North Group sellers were looking to downsize as they approach retirement. It's imperative that an agent understands the property on the equestrian level, but they also need to be able to communicate the many opportunities and advantages horse properties and acreage parcels present. Not all buyers looking at equestrian property understand the value of soil type or the ability to generate revenue by growing hay or boarding.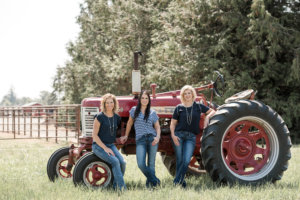 Buyers might never have owned a horse; but they dream of being an equestrian. Horse properties are ideal for multi-family living as well as the more sustainable lifestyle of farm-to-table. Some buyers want to escape the city and enjoy a little elbow room. Owners have turned their hobby farms into wedding venues, or a vacation rental with glamping destinations.
There is so much opportunity in these beautiful natural surroundings to create a higher quality of life that many only dream about. The agents from The North Group are experienced at making these dreams come true.
To find out more, call any of The North Group team members or follow them on Instagram.
Brandi Coplen
360-201-3951 @brandicoplenrealestate
Tresie Wiersma
360-815-5208 @tresiewiersma_realestate
Aimee Mills-Dohner
206-909-9655 @aimeemillsdohner_realestate
Rosalie Lebow
206-715-3187 @rlebowre