Take Time and Get Input when Designing a Horse Facility
By Allison Trimble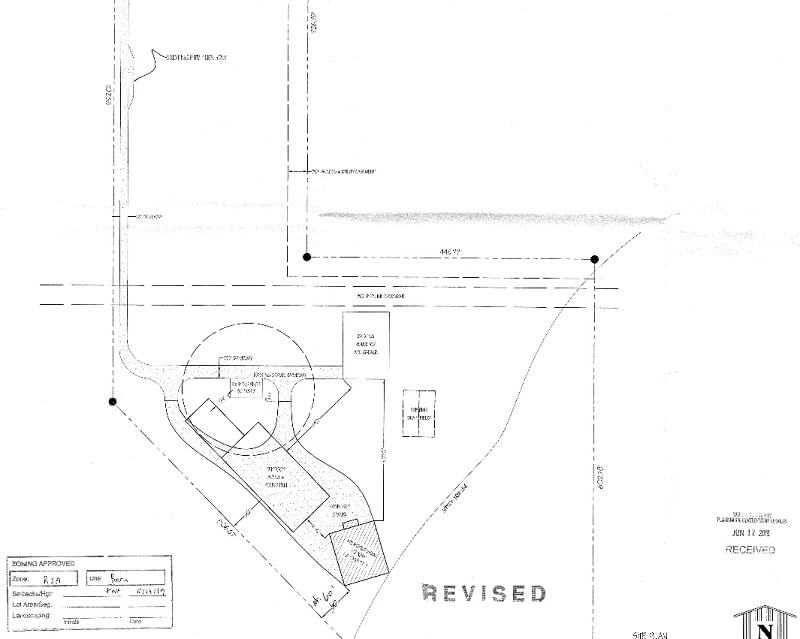 During my years as a professional horse trainer, I either leased a facility or trained out of my outdoor arena at home while dreaming of my own indoor arena. It was a vicious cycle: needing an indoor arena and being a horse trainer, therefore not able to afford an indoor arena. I showed in some of the nicest facilities in the world and was lucky enough to get to see many different setups.
Now as a Realtor in Washington specializing in horse facilities, I get to see many different sizes and types of facilities, each with unique designs. Three years ago, my husband and I started the process of building our dream home and horse facility. As this goes to print, we should be finally packing up and making the move into our new house and beginning the process of breaking ground on the horse facility. I thought it would be fun to share some of what went into our decisions.
Plan, and Plan Some More
Over the years it has been clear which facilities started with a long-term plan. My own facility was frustrating. It only took one winter to realize that the barn and arena were in a low point on the property, there was no real drainage plan, and the soil was horrible for horses.
I learned that I needed more acreage to be able to enjoy my horses the way I wanted, so we graduated from 7.5 acres to 57 acres. I also learned I didn't want perfectly flat ground. I wanted property where the water ran away from the buildings, not through them.
Even with good plans, there can be challenges. We started the process knowing where we wanted the house, simply because that offered the best view of Mount Baker. During the permitting process for the home, we were required to have a wetlands delineation completed. It turned out the area where we had intended to build our indoor arena and barn was mostly wetlands, and what wasn't was wetland buffer. Even though I was disappointed, it did give me an opportunity to refine what things are most important to me.
We work with a local builder, Pioneer Post Frame, and it was really helpful to sit down with someone during the process who could help with the plan from inception. I knew that I needed at least 20 stalls, and I prefer a barn that's separate from the covered arena. We started out wanting an 80' x 200' covered arena next to a 72' x 86' barn. We already had the house and shop so we needed to work around their existing locations. We also wanted to make sure the designs of all the buildings were cohesive.
I prefer a covered arena rather than a completely enclosed arena. My horses and I like to be able to see out while we prance around. I wanted to be able to ride out onto our trails, turn out into the pastures, and ride up to the arena easily from the barn as the hub. My favorite facilities all have one thing in common: they are designed with ease of use.
As the site plan began to unfold, we realized that if we moved the barn down the hill, terraced into the grade, we had more space for the arena. We knew we'd want the barn finished this year if possible, so we applied for the agricultural building permit for the barn last year, anticipating construction this fall, and the covered arena the following year. I didn't want to break ground on anything until I was sure where everything would go.
We intended to have 80' x 160' for riding, and 80' x 40' for a round pen and equipment storage. The extra 40' of covered space was very cost-effective. However, in Whatcom County, to avoid the requirement of a fire retention system, agricultural buildings must be more than 60' from the property boundary and any residence. To meet flow requirements, the sprinkler system would have cost us approximately $100,000 and that really cut into my footing budget.
When we started measuring, there wasn't room for the arena with the 60' setbacks. But what would work was to redesign the building with an 80' x 160' covered arena, tapered down to a 50' X 50' attached covered round pen, and a 50' x 30' equipment and hay storage building. We also realized that it would be easiest and far more cost-effective to do the site prep work for the covered arena this year with the barn permit, so we amended the permit to include the land disturbance for the arena site.
Now the site prep is started and the fun part begins. Tune in next month for decisions on fencing, pasture, barn layout, arena footing, manure management, and riding trails!
Read Willfully Guided: Dream Facility, Part Two in the September 2019 Issue
Read Willfully Guided: Dream Facility Part Three in the October 2019 Issue
Allison Trimble has a Bachelor of Science in Animal Science from Cal Poly, SLO. After her graduation in 1999, Allison started Coastal Equine and has been training and competing in cowhorse, reining and cutting events. She has had marked success in the show pen boasting many titles and championships.
Willfully Guided is an educational program based on Allison's training process. For more information visit: www.willfullyguided.com
Allison is also a Realtor specializing in horse properties, hobby and commercial farms, and family housing. She combines her experience in the horse industry with her lifelong involvement in real estate to help clients find their perfect property. Learn more at www.coastalrealtywa.com