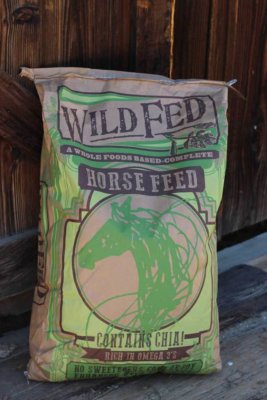 Wild Fed Horse Feed creates products as nature intended, as unprocessed as possible using ingredients that animals would normally eat in their wild state. Wild Fed Horse Feed is whole foods-based, free of corn, soy, sweeteners, and industry by-products.
Why should you feed your horse whole foods? Because the vitamins and minerals in this feed come from its ingredients, with the exception of added vitamin E and selenium. Traditional feeds use filler foods as a base and then supplement with vitamins and minerals. Isolated nutrients lack the complexity of the whole foods form and thus, lack the spectrum of nutrients.
Wild Fed Horse Feed is a complete feed made to mimic a horse's natural diet. Made with organic and non-GMO ingredients including orchard and timothy grass, alfalfa, organic oats, sunflower seeds, chia seeds, dandelion leaf, rosehips, and more.
Wild Fed Horse also creates herbal supplements for gut health, respiratory issues, liver health, joint pain, and allergy support. Learn more at wildfedhorse.com.
NW Horse Source Publisher's Review:
I found this feed very easy to manage and the horses loved it. It's packed with great nutrients!
See this article in the 2020 November online edition: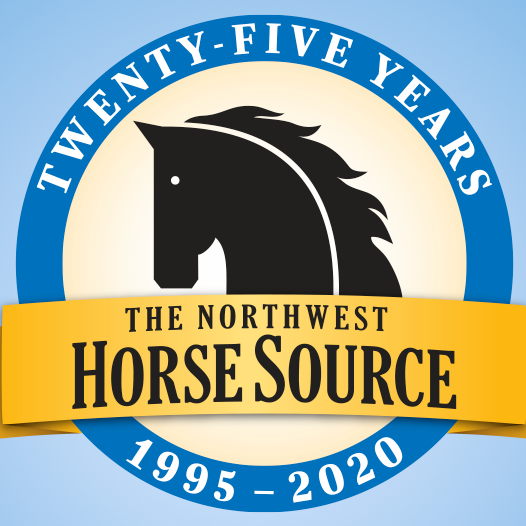 The Northwest Horse Source is an independently owned and operated print and online magazine for horse owners and enthusiasts of all breeds and disciplines in the Pacific Northwest. Our contemporary editorial columns are predominantly written by experts in the region, covering the care, training, keeping and enjoyment of horses, with an eye to the specific concerns in our region.