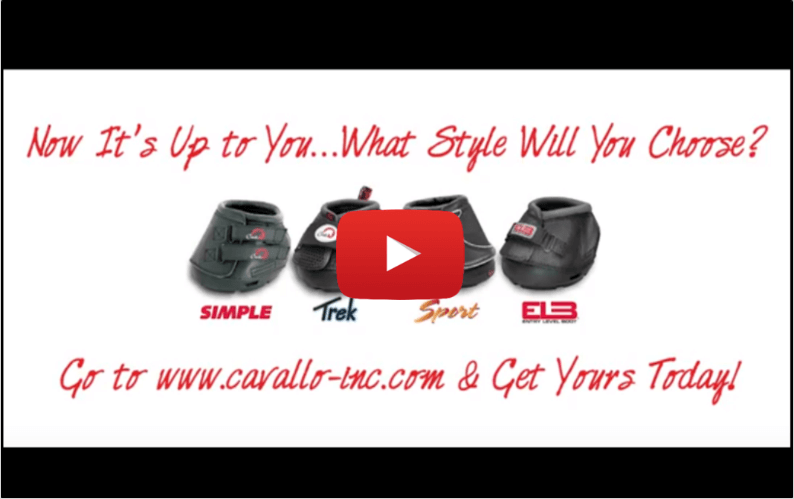 So, you know you want Hoof Boots, and you heard that Cavallos ARE THE BEST and it's true! But which style is right for you?
Here's the Lowdown. Every style has the same tough and durable soles, complete with the features you love. All you need to do is get the correct size. Then choose the upper from the different materials, benefits and price that suits YOU.
This video gives you an overview that can help you decide which boot suits you best!  Each Cavallo boot is introduced, one by one, listing all features and differences.  Simply watch the video and if you need more advice, we are here waiting for your call, live chat or email.
Looking for your horse's perfect size? Check out this Cavallo measuring and fitting video:  https://www.cavallo-inc.com/measuring-and-fitting

For more info on the Cavallo Trek Boot, visit www.cavallo-inc.com , call
Toll-Free at: 1-877-818-0037 or email us at: info@cavallo-inc.com
Click HERE to download your Cavallo FREE BAREFOOT TRIM MANUAL!
Cavallo Hoof Boots – The Official and Approved Hoof Boots of:

<!-comments-button-->