Introducing a Horse Named Feather
by Karen Pickering
April has been the best horse anyone could ask for. She's been a constant companion and over the years we've shared many memorable events. Sadly, her navicular disease has finally started to take its toll. Over the last year (during which I hardly rode her), her discomfort has gotten progressively worse. This is disheartening, to say the least.
One night at sorting practice I saw a little bay horse standing quietly tied to the cattle pens. I thought she was kind of cute so I asked about her and discovered "Feather" was in need of a new home. Now, I wasn't looking for a horse. Opportunities never seem to present themselves when you're in a position to buy or sell, but for some reason it didn't matter this time. I went home that night with a new horse on my mind.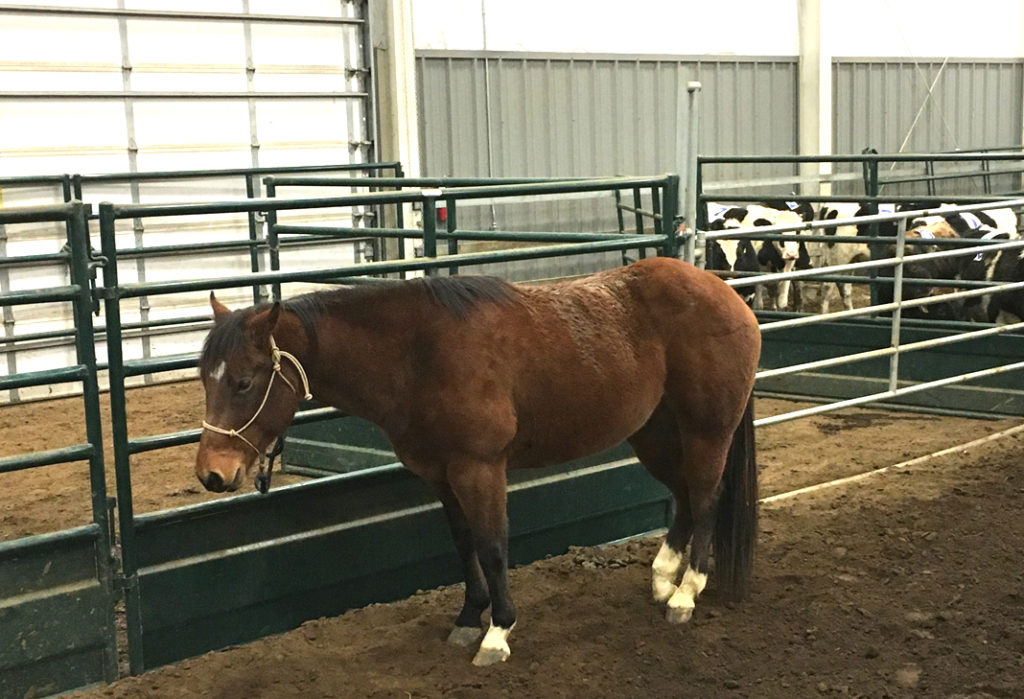 At a later sorting practice I saw the bay mare again. Chase had ridden her earlier and encouraged me to saddle up and give her a go. Feather is young and unproven (even though she'd had training) and it had been a long time since I'd ridden any horse but April. Still, there was just something that drew me to this horse.
Long story short? I had a blast! She was quiet, responsive and I felt quite safe on her. She felt completely different than April, but that's ok. I'd hoped April would recover and be my riding partner for years to come, but I was longing to ride again so I made a decision, a surprisingly easy one.
Feather is now visiting Cindi Plendl at Butler Hill Equestrian Center to get exposure to obstacles. She's going to need this for all the activities we'll be doing together. Read all about this incredible, and affordable, year-round riding facility on page 6 and stay tuned to my blog for more adventures with my new horse. I hope to cross paths with many of you at various events in the coming year.
Quote: Life is a promise, fulfill it…
~ Mother Teresa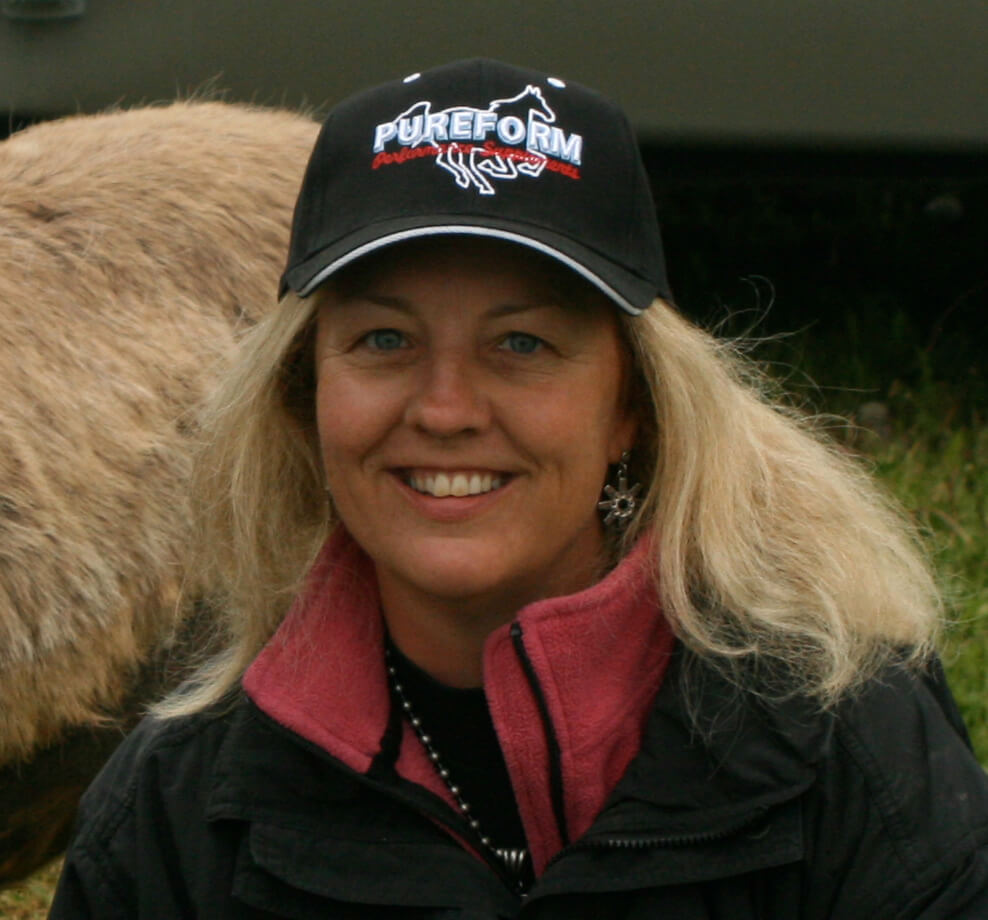 Owner/Publisher Karen's lifelong love of horses began at a very early age when she wore out a couple of rocking horses before convincing her parents to get her the real thing. That ill-tempered bay gelding, Brandy, was a challenge for the young horsewoman, but it drove her ambition to become a horse trainer. After attending Canyonview Equestrian College's Horsemanship Program, Karen realized she needed work that was a little more lucrative than training, so she took a job with Customs Brokerage to pay the bills. There, she discovered an affinity for computers and a talent for creating informative, entertaining newsletters. The Northwest Horse Source began as such a letter in December 1995, with a distribution of 1000 copies for its 12 black and white pages.  Now 25 years later, it's an online magazine and website with a reach of over 10,000 per month and growing! Not bad for the results of one woman's dream to work with horses!
Today, Karen remains involved with every aspect of the magazine and treasures the community of thousands who share a common passion. Somewhere in the wee hours of the early mornings and late evenings, she still finds time to care for April, her gorgeous and sweet-tempered Quarter Horse.