Finding a Horse for the Job
by Catherine Madera
When I was a girl, the most annoying comment I heard about my physical appearance was this: "You're tall—you must play basketball!" Apparently, the genes which determined my above average stature automatically gave me talent and a desire for the game, too. Actually, I hated basketball and had little ability for sports beyond horseback riding. In some weird "God has a sense of humor" moment, I was born to stand out yet had a shy temperament that preferred solitude. I loved playing with words and reading, not bounding down the court in front of a screaming crowd.
As we highlight the performance horse I can't help wondering if horses experience some of the same things I did. They may be born with an assumption of performance—Quarter Horses excel at cow work, Arabians are endurance mounts, etc.—yet have little talent or desire for the discipline. I believe horses fare best with a job to do and as their caretakers we have the responsibility to find a good fit for them. The trouble can come when an owner is determined to compete in a discipline for which their horse is ill-suited, either physically or emotionally. It can be difficult to assess such a situation objectively and do what is in the horse's best interest, especially if it is an animal of high value with outstanding bloodlines, conformation, or beauty. When we looked for a gaming prospect for my daughter, Haley, we wanted something not only built for the job, but a horse that showed enthusiasm and a pleasant attitude while performing. So far "Gunner" has not disappointed us. I believe performance comes naturally when an individual loves what they do. 
Enjoy the articles this month and plan to attend the Draft Horse Spectacular July 20-21 (details on page 6) to see amazing—and enormous!—performance horses. Email your questions and comments to: editor@nwhorsesource.com. Ride on!
Published July 2012 Issue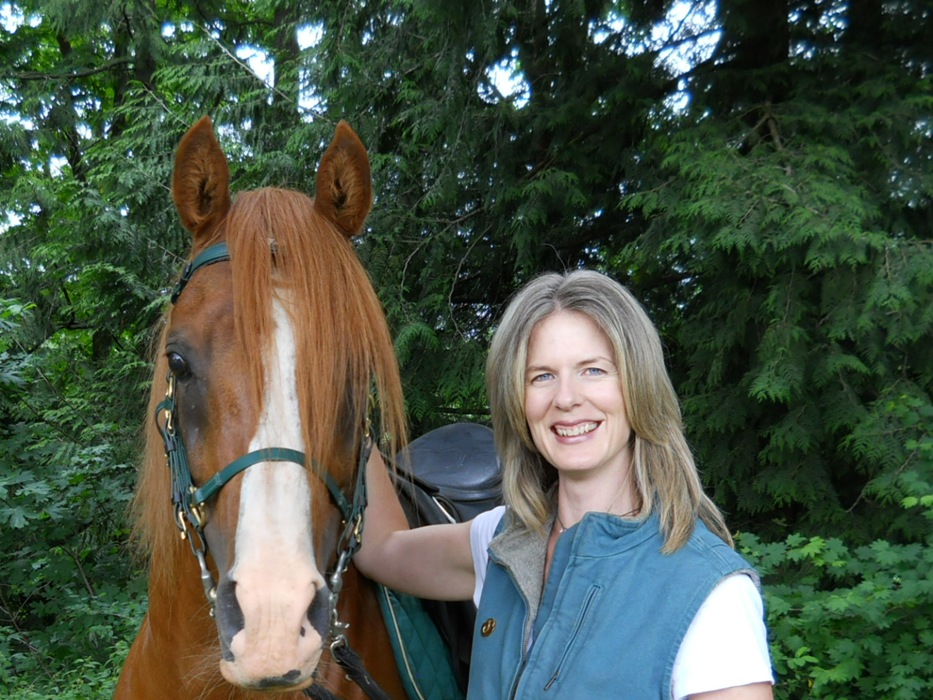 Catherine Madera served as editor of the Northwest Horse Source for five years. She has written for numerous regional and national publications and is a contributing writer for Guideposts Magazine and the author of four equine-related books. She has two grown children and lives with her husband and three horses in Northwest Washington.