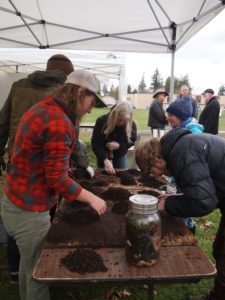 Whatcom Conservation District will host our second annual free Small Farm Expo on Saturday March 11, 2017 from 10 a.m. to 3 p.m. We invite you to be involved as an exhibitor! Last year's event was so successful with 250 attendees that we have expanded into a larger event space at the Haggen Expo Building at the fairgrounds. Our audience are livestock farmers raising sheep, pigs, alpacas, poultry, cattle, and more, and rural landowners in Whatcom County. This is a great opportunity for you to highlight products, equipment, services, or activities beneficial to this group. Please read the summary below and fill out and return the form to sign up as an exhibitor.
What: FREE Small Farm Expo
Where: Haggen Expo Building, NW WA Fairgrounds (1775 Front St, Lynden, WA 98264)
When: Saturday, March 11th – 10am-3pm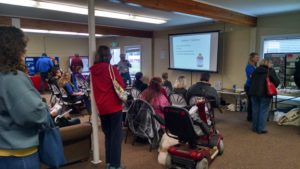 This open house event will include indoor and outdoor exhibits demonstrating the latest in agricultural technology, products and services, as well as seminars and field demonstrations. Designed to be an open house & networking event, visitors will find opportunities to engage with exhibitors, experts, veterinarians, and other producers, as well as discover new resources to help improve and expand healthy agricultural and livestock production. Free soil tests and free tarps for qualifying farmers. Sponsored by Whatcom Conservation District and Whatcom County Public Works, the event is free and open to the public.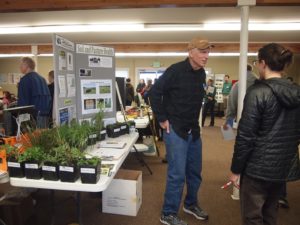 Please let us know by Wednesday February 1, 2017 if you would like to attend by completing and returning the Exhibitor sign up form. We ask exhibitors to contribute $10 towards the cost of the event space rental. Please also indicate on the Exhibitor sign up form what type of promotional materials you would like to help get the word out about this exciting event.
Thanks in advance for your support and participation and we look forward to seeing you at the Expo!
For more information on the event, contact Aneka Sweeney at asweeney@whatcomcd.org
Website: www.whatcomcd.org
"Like" us on Facebook