I recently had the privilege to attend a driving clinic at Faith Equestrian Center in Birch Bay, Washington. Amber Weinmann and Katherine Smith gave it specifically for people new to driving miniature horses. The facility is ideal; it's definitely the kind of place I dream about. If you live in the Pacific Northwest, you understand the challenges of riding or driving in the winter months. Rain, wind and darkness prevail.
The best part of Faith Equestrian Center is how it's set up. There's plenty of parking and the home is the front portion of the structure. The top two floors are living space and the bottom of the living space is a beautiful warm room, ideal for hosting events. A huge window overlooks the arena so you can easily watch arena activity. There's a large aisleway with stalls off the side of the arena. You can easily take care of your horses and never have to go outside.
I have always dreamed of a barn/home combination. It's certainly more practical if horses are your life. I have a nice place and it's affordable, but I guess we always long for something more. I've struggled with this my entire life. Seems like I never have enough.
I'm reminded to be grateful for what I have. I'm making some changes in my life and writing in a gratitude journal every day is one of the exercises I've added to my daily routine. I think gratitude opens you up to being able to receive more into your life.
If you're dreaming of horses and love being around them or want to get involved in a new equestrian community, join us at the upcoming horse expos and events. We start out at the Washington State Horse Expo March 6-8 and then The Northwest Horse Fair & Expo is March 20-22. Also, Washington Back Country Horsemen's Rendezvous is the same weekend, so there's another opportunity to get involved.
Next month we'll be at the Small Farm Expo on April 4 and then the following weekend is the Idaho Horse Expo April 10-12. I love the expos because you can see so many events and products under one roof. You can mingle, learn, shop and just breathe in horse stuff all weekend.
I hope to see you at one of the expos. Please stop by our booth and tell me about the barn you're dreaming about!
Quote: Don't wait. The time will never be just right.
Napoleon Hill – 1883-1970 – Author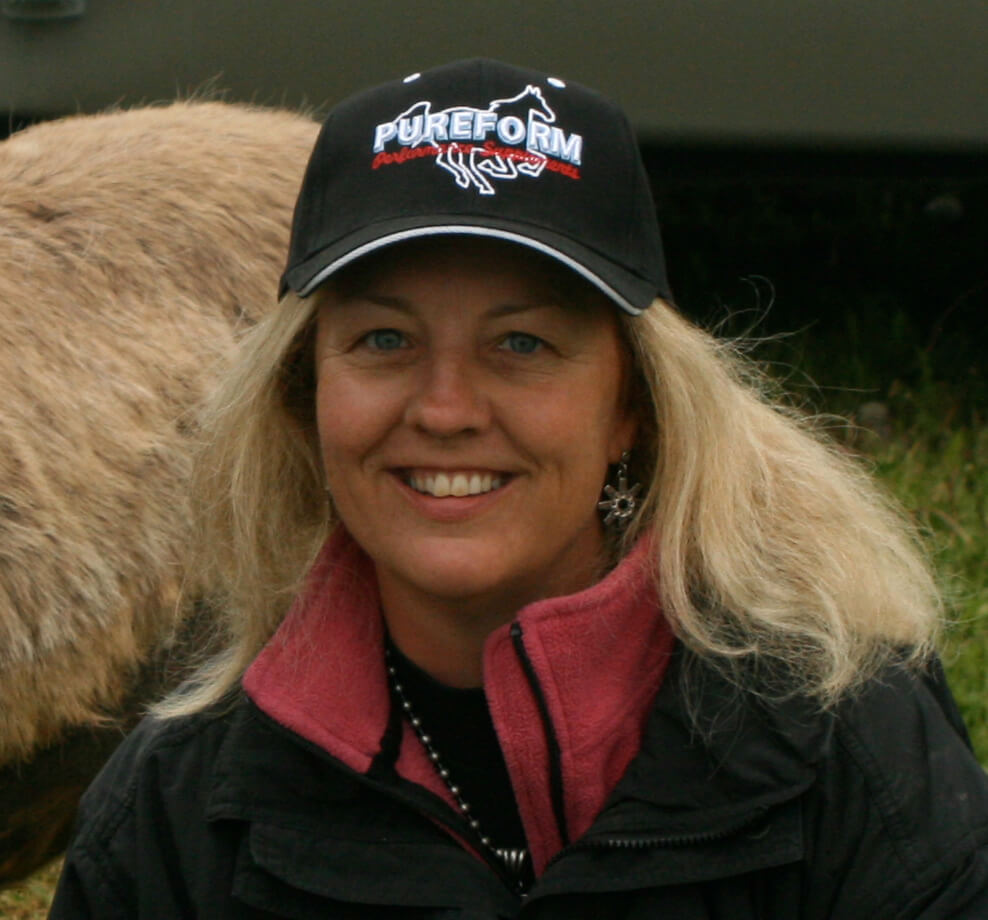 Owner/Publisher Karen's lifelong love of horses began at a very early age when she wore out a couple of rocking horses before convincing her parents to get her the real thing. That ill-tempered bay gelding, Brandy, was a challenge for the young horsewoman, but it drove her ambition to become a horse trainer. After attending Canyonview Equestrian College's Horsemanship Program, Karen realized she needed work that was a little more lucrative than training, so she took a job with Customs Brokerage to pay the bills. There, she discovered an affinity for computers and a talent for creating informative, entertaining newsletters. The Northwest Horse Source began as such a letter in December 1995, with a distribution of 1000 copies for its 12 black and white pages.  Now 25 years later, it's an online magazine and website with a reach of over 10,000 per month and growing! Not bad for the results of one woman's dream to work with horses!
Today, Karen remains involved with every aspect of the magazine and treasures the community of thousands who share a common passion. Somewhere in the wee hours of the early mornings and late evenings, she still finds time to care for April, her gorgeous and sweet-tempered Quarter Horse.