As I write this (in late August) I'm preparing for much-needed hip replacement surgery. The pain has kept me out of the saddle for a while now, and riding is an essential part of my life. I had no idea how much I was missing it until recently. Riding is part of my DNA.
The next six weeks will be exhilarating as I anticipate once again riding pain free. My horses are such a huge part of who I am—I can't imagine life without them. They are incredible listeners and offer a mane to cry on when things fall apart. They relax me and keep me grounded. Wellness is just as important for horse owners as it is for horses.
I feel like I haven't been aging well. I want to be able to work long hours, unaware of stiffness in my bones, fly up a flight of stairs, and leap up into the saddle without a struggle.
I often wonder what a horse thinks and feels as they age. I long to be needed and imagine our older companions might feel the same way. So, I'll quit worrying about what I can't change and focus on what I can, starting with my attitude.
One of the greatest joys in my life was riding April through Yellowstone National Park with good friends. I can't remember the last time I laughed so hard or had a week to just breathe fresh air and enjoy the wonder of all that Yellowstone had to offer. That did more for my health (mental) than anything else I can remember. During this time of physical distancing and staying home a lot, I'm enjoying wonderful memories through pictures.
We're in a time of great change. We've made some positive shifts with the Northwest Horse Source and are realizing that we are way more than a print magazine. We are a culture of Northwest horse people, sharing stories and insights into everyday horse life. Please enjoy this issue. Our cover story is about a Northwest woman who helps horses heal and stay healthy in a unique and special way.
Be well and please visit our newly updated website for our community, nwhorsesource.com and our website just for magazine visitors, magazine.nwhorsesource.com.
Have a great fall and remember to ride!
Quote: The most splendid achievement of all is the constant striving to surpass yourself and to be worthy of your own approval. – Denis Waitley, Motivational Speaker
See this article in the 2020 October online edition: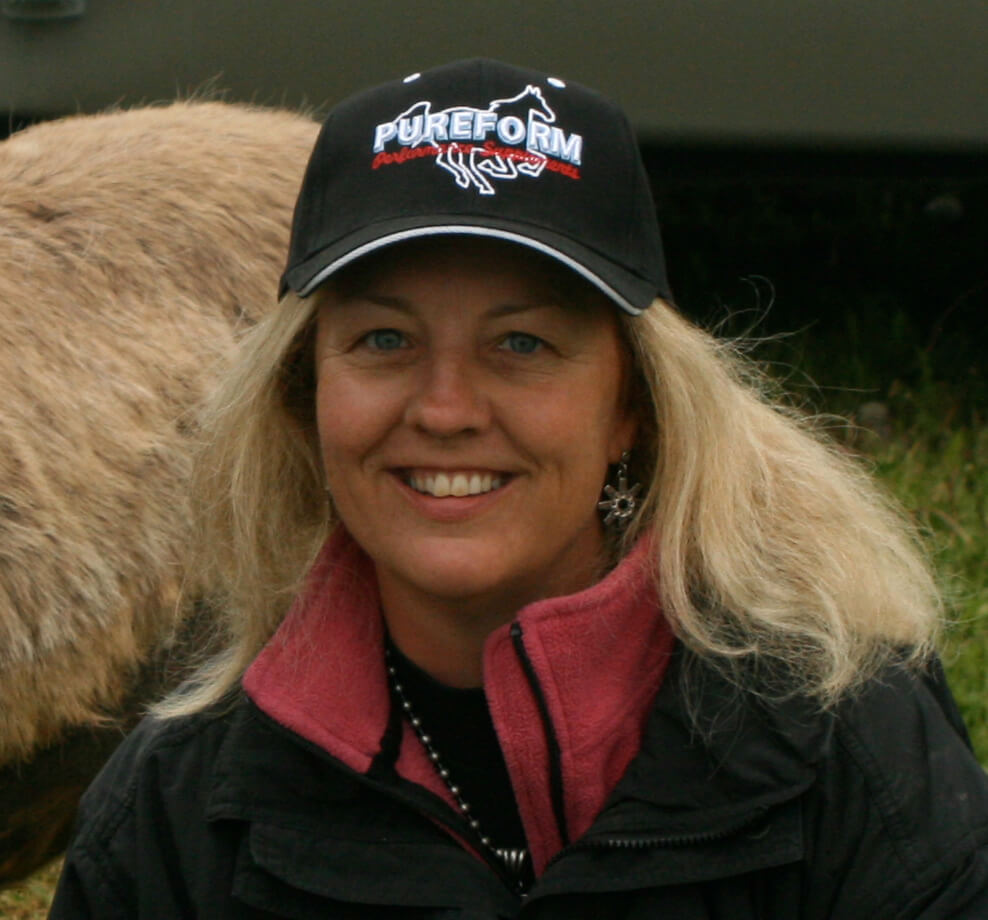 Owner/Publisher Karen's lifelong love of horses began at a very early age when she wore out a couple of rocking horses before convincing her parents to get her the real thing. That ill-tempered bay gelding, Brandy, was a challenge for the young horsewoman, but it drove her ambition to become a horse trainer. After attending Canyonview Equestrian College's Horsemanship Program, Karen realized she needed work that was a little more lucrative than training, so she took a job with Customs Brokerage to pay the bills. There, she discovered an affinity for computers and a talent for creating informative, entertaining newsletters. The Northwest Horse Source began as such a letter in December 1995, with a distribution of 1000 copies for its 12 black and white pages.  Now 25 years later, it's an online magazine and website with a reach of over 10,000 per month and growing! Not bad for the results of one woman's dream to work with horses!
Today, Karen remains involved with every aspect of the magazine and treasures the community of thousands who share a common passion. Somewhere in the wee hours of the early mornings and late evenings, she still finds time to care for April, her gorgeous and sweet-tempered Quarter Horse.