An Ounce of Prevention can be Priceless
by Karen Pickering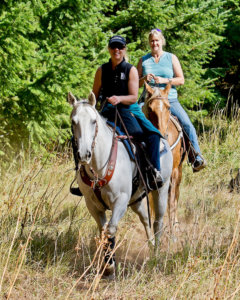 It was early 2009 when I received the heartbreaking news that April had navicular disease. She was only 10-years-old and in the prime of her life; a fun to ride, responsive, quick yet kind, and super loving mare. She has been and done nearly everything: reining, cow horse, sorting, extreme mountain trail and recreational riding. She's had a limited show career mostly due to my schedule, but is a great companion for the events I've brought her to.
Our society is programmed to fix problems after they happen rather than focus on preventative medicine. Though illness can be unavoidable, we often wait until there's a problem before becoming observant. "An ounce of prevention is worth a pound of cure;" this is a true saying and applicable to horse owners. One example is horse fitness. I know that because of a sporadic schedule, lack of discipline, and only a round pen to work in for bad weather I've often missed important time to condition April. When I've gone on rides, clinics, or events on the weekend she may not have been ridden for a week. This puts additional strain on muscles and ligaments. I think of the times my horse may have been sore because of lack of preparation on my part and wish I'd have done better. I've decided to focus on prevention more and "cure" less in the future.
We can all become more observant and learn better ways to care for our horses. Many thanks to Mark Plumlee of Mission Farrier School for helping me find a way to make April more comfortable. Be sure and read part three of his article series this month. And I hope to see all of you at the Northwest Washington Horse Expo, October 5-7, in Lynden Washington—a great time to learn, shop, and enjoy the equestrian lifestyle. Stop by and say hi!
Take time to ride and relax!
Published October 2012 Issue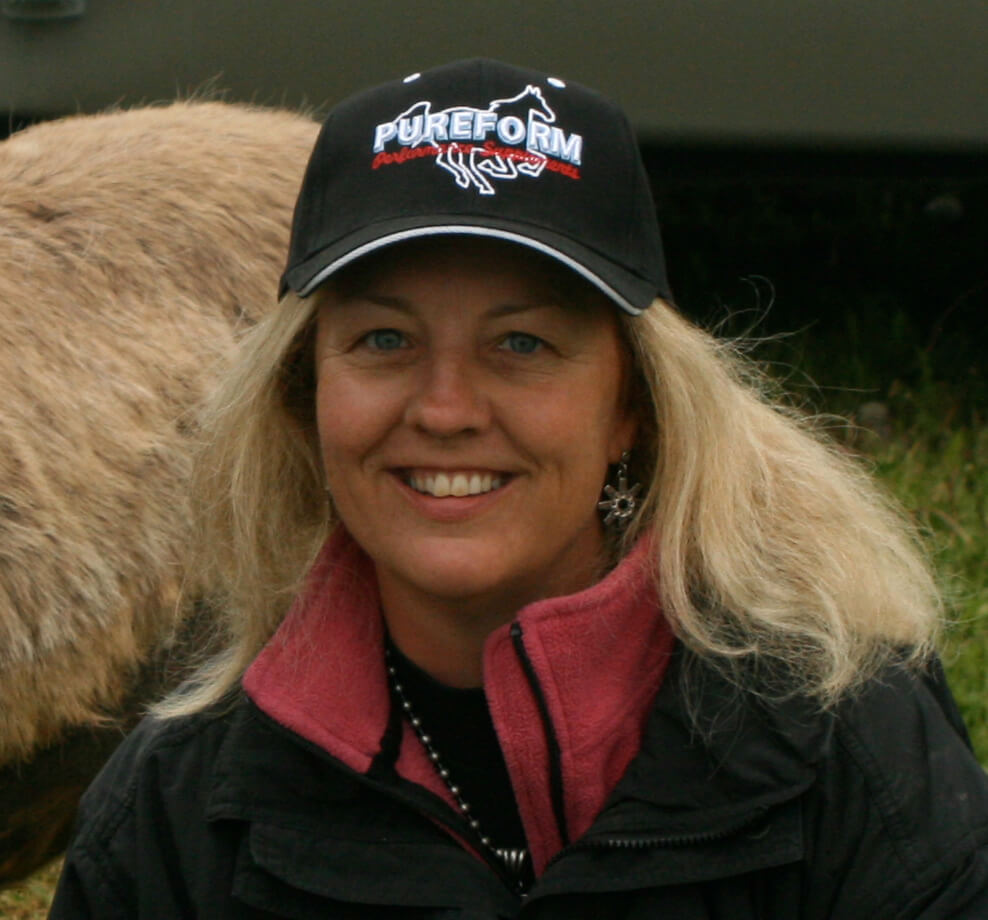 Owner/Publisher Karen's lifelong love of horses began at a very early age when she wore out a couple of rocking horses before convincing her parents to get her the real thing. That ill-tempered bay gelding, Brandy, was a challenge for the young horsewoman, but it drove her ambition to become a horse trainer. After attending Canyonview Equestrian College's Horsemanship Program, Karen realized she needed work that was a little more lucrative than training, so she took a job with Customs Brokerage to pay the bills. There, she discovered an affinity for computers and a talent for creating informative, entertaining newsletters. The Northwest Horse Source began as such a letter in December 1995, with a distribution of 1000 copies for its 12 black and white pages.  Now 25 years later, it's an online magazine and website with a reach of over 10,000 per month and growing! Not bad for the results of one woman's dream to work with horses!
Today, Karen remains involved with every aspect of the magazine and treasures the community of thousands who share a common passion. Somewhere in the wee hours of the early mornings and late evenings, she still finds time to care for April, her gorgeous and sweet-tempered Quarter Horse.