There is no better experience than saddling up and seeing the backcountry. However, if we don't keep trails open for horses we can count on that experience being lost to the next generation. Due to state budget cuts, we find ourselves opening trails with chainsaws, repairing various structures and signs, and up-keeping trails in the backcountry in the Colville Forest. We have even packed supplies in and out for the Forest Service Archeological crew when they restored the old Columbia Fire Lookout in 2008. For four years the Ferry County Chapter members have been picking up trash and restocking the restrooms at Albian Hill and Wapaloosie. We were told that these two camp areas would be closed unless someone takes over this chore. We report all our trail work to the state BCH and are rewarded by knowing how our hours translate into dollars for the Forest Service. In 2011 the Ferry County Chapter logged 669.5 hours which translates into $14,893.80. We can only do this because of our fundraiser, The Lambert Creek Steak Ride over the last weekend in July—27, 28, and 29—near Republic, Washington. We invite you to come and enjoy our steak dinner, entertainment and auction. Come early and camp along Lambert Creek and for a taste of the Old West ride our Historic Old Stage coach Trail. For more information contact Jerry and Gail Downs at 509-775-3218 our website is fccbchw.org. Come ride with us this July!
Published May 2012 Issue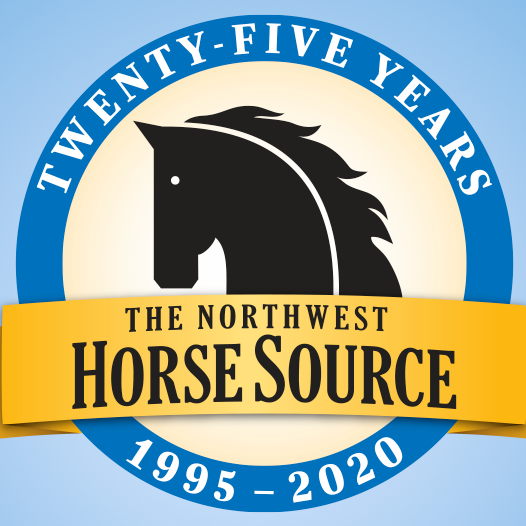 The Northwest Horse Source is an independently owned and operated print and online magazine for horse owners and enthusiasts of all breeds and disciplines in the Pacific Northwest. Our contemporary editorial columns are predominantly written by experts in the region, covering the care, training, keeping and enjoyment of horses, with an eye to the specific concerns in our region.