Gift Ideas for Every Type of Rider
By Robert Eversole
I try a lot of trail riding and horse camping gear. This holiday season I've put together a favorites list of the equipment I've used over the past year. These are perfect for the trail riding family and friends on your holiday list. Let the joyous unwrapping begin!
For the Back Country Adventurer: DeLorme InReach Satellite Communicator
If you have family and friends who wonder if you're okay while exploring the back country, the DeLorme InReach (www.inreachdelorme.com) will bring them peace of mind. The InReach is by far the most reliable and easiest to use satellite messenger I've used.
The DeLorme can be used as a standalone device or paired with your smartphone. Instead of just sending an "OK", you can communicate through two-way messages of up to 160 characters. You'll love being able to send and receive messages with the InReach.
The InReach gives me reassurance knowing that I can call for help when and if I need it. It also reduces worry for my family and friends when I'm adventuring away from home. They love being able to track my journeys, and it's wonderful to send them updates from back country areas where cell coverage is but a dream.
For the Road Warrior: Trailer Eyes Trailer Cam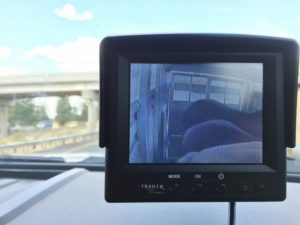 If you've ever wondered what kind of mischief was occurring in the horse trailer behind you, the Trailer Eyes Trailer Cam system (www.trailereyes.com) will ease your mind with a worry free drive to your next trail riding destination. This device is an excellent safety essential for anyone who hauls horses.
Designed to send video signals from your trailer to a monitor in the cab of your towing vehicle the Trailer Eyes system is easy to setup and monitor. I've found that the device is helpful not only to keep an eye on the ponies as we travel down the road but also as an aid for backing the trailer!
For the Packer: Phillips Formfitter Pack Saddle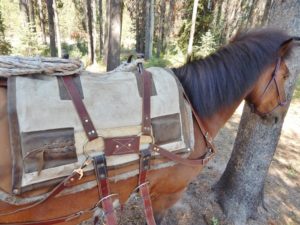 Over the past few years I've come to love my Formfitter pack saddle. This modified decker rig has visited numerous wilderness areas from the legendary "Bob" to the Pasayten, Alpine Lakes, Norse Peak, Goat Rocks, and beyond with no issues either for my pack animal or me. For me, it's a winner.
Beyond flexible bars and tree, the saddle boasts outstanding workmanship in both the leatherwork and the hardware. Butter-soft chap leather lines the breeching and breast collar, while buckle covers add a pleasant esthetic while preventing hair loss.
Wade and Simone of Outfitters Pack Station (www.outfitterspackstation.com) are the gurus of Phillips Formfitter pack saddle fit and take the time to make sure that everything is measured twice to ensure a good fit for your animal.
For Her: Smooth Stride Riding Jeans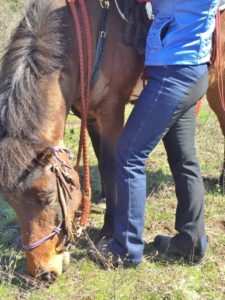 They look like a western style jean but have all of the advanced features of English breeches. The end result is practical riding pants that are comfortable, functional, and stylish.
Smooth Stride's innovative sizing system (based on various equine breeds) guarantees a great fit. Three different lengths and a wide variety of sizes ensures that riders can find their next favorite pair of jeans. From Arabian to Nokota, Smooth Stride has you covered!
The Colt program makes choosing sizes easy. You can order two different sizes, try them both on at home, then return the one you don't want. Even better, SmoothStride pays the shipping.
Get yours at www.smoothstride.com
Enjoy your holiday season! Visit www.TrailMeister.com for the world's largest and most accurate guide to horse trails and equine camping spots as well as riding tips and trail riding equipment reviews. We're the trusted trail resource of The Northwest Horse Source.
This article sponsored by: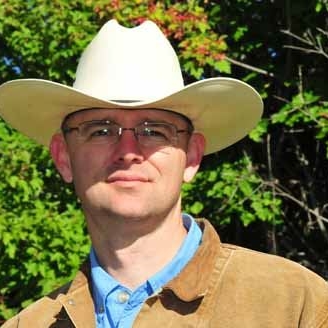 Robert Eversole, "the trail meister," owns www.TrailMeister.com, the largest database of horse riding and camping areas in the U.S. with free trail and trailhead information, trail maps, and much more to help horse enthusiasts experience the joys of trail riding. Robert is a registered riding instructor with PATH International, a mounted search and rescue team member, and a U.S. Marine who has served on the board of the Backcountry Horsemen of Washington (BCHW). He is enjoying his new career helping fellow trail riders stay found and safe on the trail. When not on the trail, The Trail Meister resides near Spokane, WA and teaches land navigation to a wide variety of outdoor groups across the nation. For North America's largest horse trail and camping directory, trail tips, and more, visit www.TrailMeister.com.