Tips for Keeping a Horse on Stall Rest
By Jennifer Roberts
No matter how lucky you may be, odds are, you will need to keep a horse on stall rest at some point in your equestrian career. While it may seem like a major ordeal, with the right amount of planning stall rest doesn't need to be difficult.
Breathe Easy
More time in stall causes additional stress on the respiratory system. Ammonia levels will be on the rise and can reach harmful levels quite quickly, especially in a barn environment.   Get ahead of odor issues by treating the area with additional stall refresher, such as Sweet PDZ Horse Stall Refresher, to effectively remove ammonia from the environment and maintain respiratory health.
Hay You!
Horses were designed to be grazing animals, thus when they are confined to unnatural conditions such as stall rest, it is essential to try to provide as much support as possible. Keeping forage in front of your horse on a consistent basis will help to aid your horse's digestion, it will also provide you horse with a bit of entertainment during the day.
If you find your horse gaining weight with more hay and less exercise, try to find a lesser quality forage that you can feed during the stall rest period.
Stay Together
If your horse is able to see another horse, they will be much more content. If you typically keep your other horses inside this won't be a problem. However, if your horses are normally turned out, this may require creative solutions. By rotating which horse stays in with the horse on stall rest, you can keep your patient socialized and other horses on a schedule.
Stay Vigilant
Just because you won't be spending time in the saddle doesn't mean that you need to stay away from the barn. Grooming your horse allows you to keep an eye on your horse, checking for any lumps and bumps that can arise. It also gives your horse a change of scenery and a bit of entertainment!
We all know that stall rest isn't really a rest at all, but it is a necessary evil for many horses. In order to make it a little less painless, consider our quick tips!
Sweet PDZ (www.sweetpdz.com) has been keeping stalls healthy for over 33 years and continues to be the leading horse stall freshener on the market. This organic (OMRI Listed), non-toxic mineral captures, neutralizes and eliminates harmful levels of ammonia and odors.  Sweet PDZ is a far superior alternative to lime products for ammonia removal and moisture absorption. For more information, or to find a retailer near you, please call us at 1-800-367-1534.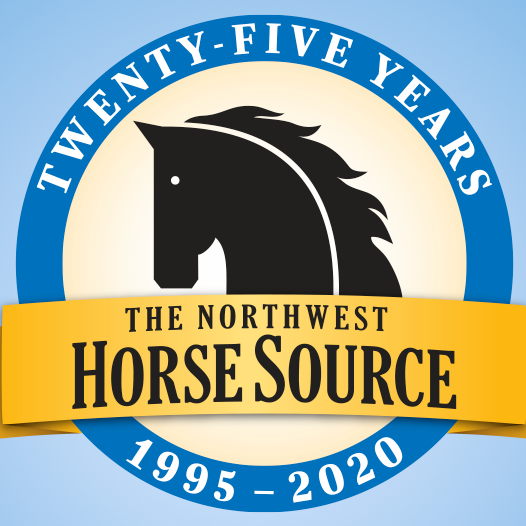 The Northwest Horse Source is an independently owned and operated print and online magazine for horse owners and enthusiasts of all breeds and disciplines in the Pacific Northwest. Our contemporary editorial columns are predominantly written by experts in the region, covering the care, training, keeping and enjoyment of horses, with an eye to the specific concerns in our region.