The Senior Horse issue in the Northwest Horse Source is my favorite. My endearment with senior horses started with my beloved Bayleen and our 35-year-long relationship. Since her passing six and a half years ago at 37, a whole new group of my horses have aged into their twilight years.
The start of my career was with two-year-old horses that I trained and competed in events as three to five-year-olds. In the cow horse industry, they become bridle horses in their sixth year and compete in horse shows as long as they are able. Most horses head to the breeding barn and retire from showing well before age 10.
As my life has unfolded, I've been grateful for my barn full of seasoned, safe horses. In my transitioning years, they helped me stay afloat financially as lesson and lease horses. As I started a family, they've been trusted mounts for my family and friends.
I know when I stepped away from showing, many people thought I should sell off the good ones to homes that would continue to show them, or who would breed them, but I felt the only way I could ensure they were cared for their whole lives was if I was the caretaker. There is even a directive in my living trust as to who will care for them if something happens to me.
Last week I was set to fly out to Alaska for work. My horses are at my old barn as we build the new barn. I had everyone turned out for the day to enjoy the sun, now that they are in the barn for the winter.
After work I arrived at the barn and my old stallion (now gelded), Laddie, called out to me from the arena where he was down. I got him up and to the barn and called my vet. It still catches me off guard how different a horse in distress looks, how small they become, and how raw their pain presents. This was his second recent bought with colic.
I bought Laddie 20 years ago as a barely started 4-year-old stallion. He taught me a lot about being a stallion owner. I made a lot of mistakes in his journey, but he always was a talented horse with a big personality and presence. Lately he found his place as a great trail and kids' horse.
We thought the situation was under control, but on my way to the airport at 3:00 a.m., I stopped to check on him and he had worsened. I called for help, and my amazing vet, Don Beckman, and friends Blake and Maddie passed me on the road as I left for my flight, coming to his aid. I had to leave him not knowing what the day would bring. There are no words for the mixed emotions that washed over me, but I knew he was in the capable, caring hands of people who know and love him.
On the plane I had to come to terms with the reality that I have many years of this ahead of me as my herd ages. Slowing digestive tracts, old injuries, and increased maintenance are as much a part of the lifestyle as the shows and trophies. As I landed in Anchorage and regained cell service, I was relieved to hear he had passed the blockage and we had a plan for adjusting his diet.
Who knew that as my horses aged, so would I? My first futurity horse, Fancy, is 21 this year. I am 41. My senior year at Cal Poly she was a feisty 2-year-old that no one else wanted to have as their project horse. I was a know-it-all 20-year-old who she often put in the dirt. We both became broodmares after average careers. We both take a few gimpy steps when we stand up, have sagging bellies, and grey around our ears. I would like to think we both gained perspective from our partnership and were better for it.
I have been fortunate to stand in the winner's circle and to have champion horses like Supreme Reined Cow Horse, Smokum's Playlena, now 24. He won countless titles, saddles, and trophies, but none so important as the third-place ribbon he won at a local reining show with my 6-year-old son aboard.
I imagine I'll be a sentimental old lady watching my horses in the field. My life didn't take me the direction I thought, but my unanswered prayers were replaced with things far greater. I don't question for a moment that these very senior horses in my barn prepared me for my next stage of life. One of my proudest moments will be leading those old friends into the new barn that they helped me build.
The coolest thing about horses is that they change lives. Whether in the show ring, the pack string, or as a pasture pet, the horse-human relationship is unmatched. Right now, as you read this, you are thinking of a special horse that made you just who you are. How lucky are we?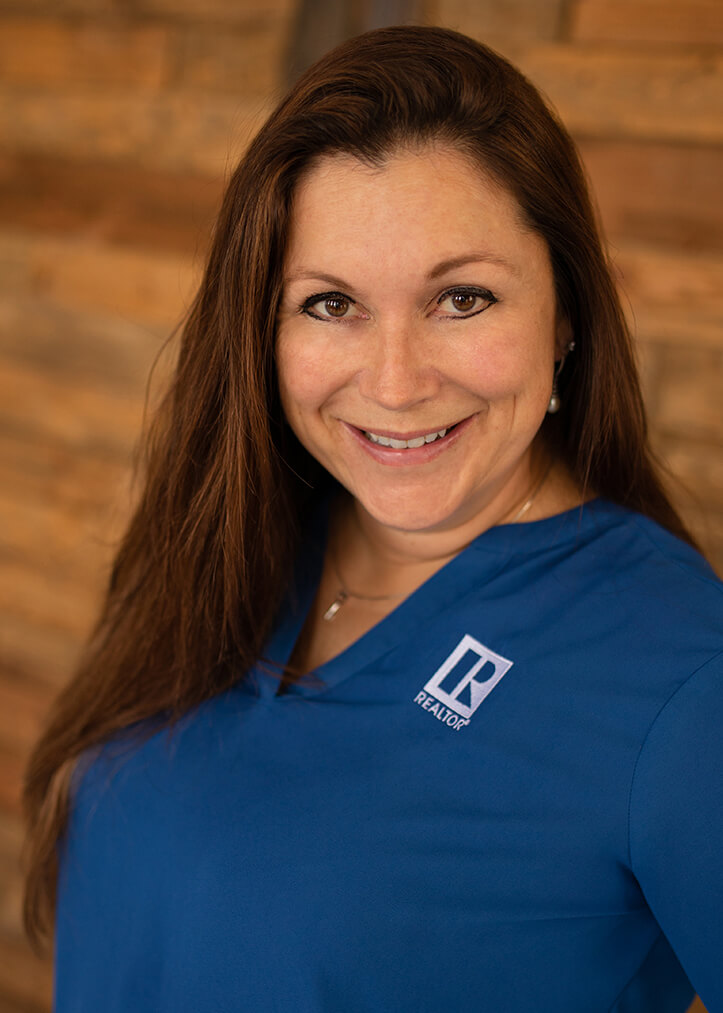 Allison Trimble is a Realtor® specializing in equestrian properties, farm and ranch properties, and residential real estate. As a former horse trainer, and a current owner, breeder and non-pro competitor in cow horse and reining events, she combines her experience in the horse industry with her lifelong real estate expertise to guide her clients through the real estate process.
Learn more at www.coastalrealtywa.com