More Than Just a Home for Horses
by Karen Pickering, NWHS Publisher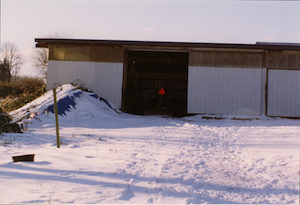 My barn is not fancy. My dad built it for me in the 70s due to my relentless begging for a place for my growing collection of horses. I think I had seven horses at one time.
Over the years the barn has gone through several upgrades, like Behlen stalls, running water, grid in my floors and a wonderful heated tack room. Friends have come over and helped me make the most out of the space. For me it's a sanctuary. It's a place where I can process the coming day or relax doing chores in my quiet space with the smells and sounds of horses munching on hay.
I guess I bring this up because over the last year or so I've been looking to upgrade. My home is small (1200 square feet) and we run our office out of it. The land is wet in the winter, but we've managed to create a sacrifice area where the horses stay dry.
Looking at new properties, I learned that many of the places that caught my eye needed modification and money to do exactly what my place does already. I guess the grass is always greener… However, the process of looking has made me stop and take stock of what I have to be thankful for.
I won't stop dreaming about that perfect place. It gives me a goal to strive for and something to keep me working hard. For me it's a place to invite friends and family and share my horses and hospitality with others. My perfect place is a barn/home structure much like one of our advertisers offers. Check out DC Structures on page 17.
I've also learned that I need to take better care of myself. I suffer from chronic back pain and now I have arthritis starting in my hands. It's most likely an occupational thing from sitting in front of a computer 8 to 10 hours a day, but I realize that without exercise and a healthy diet I'm going to be lame before you know it! All this health craze has been spurred recently by reviewing books on equine nutrition, most recently, Feed Your Horse Like a Horse by Juliet M. Getty, Ph.D., which is one of my reference books now.
So, to enjoy horseback riding and the equestrian lifestyle I'm going to have to lose weight, eat healthy, and exercise—just like my horses! This month's cover story is about the elements needed to keep your horses healthy, one of which is healthy, organic herbs supplied by Chava Naturals. Read the story on page 6.
Have a great time with your horses. I can't imagine life without them!
Quote: "Being happy doesn't mean everything is perfect. It means you have decided to look beyond the imperfections." ~ Gerard Way, Musician
Originally Published February 2018 Issue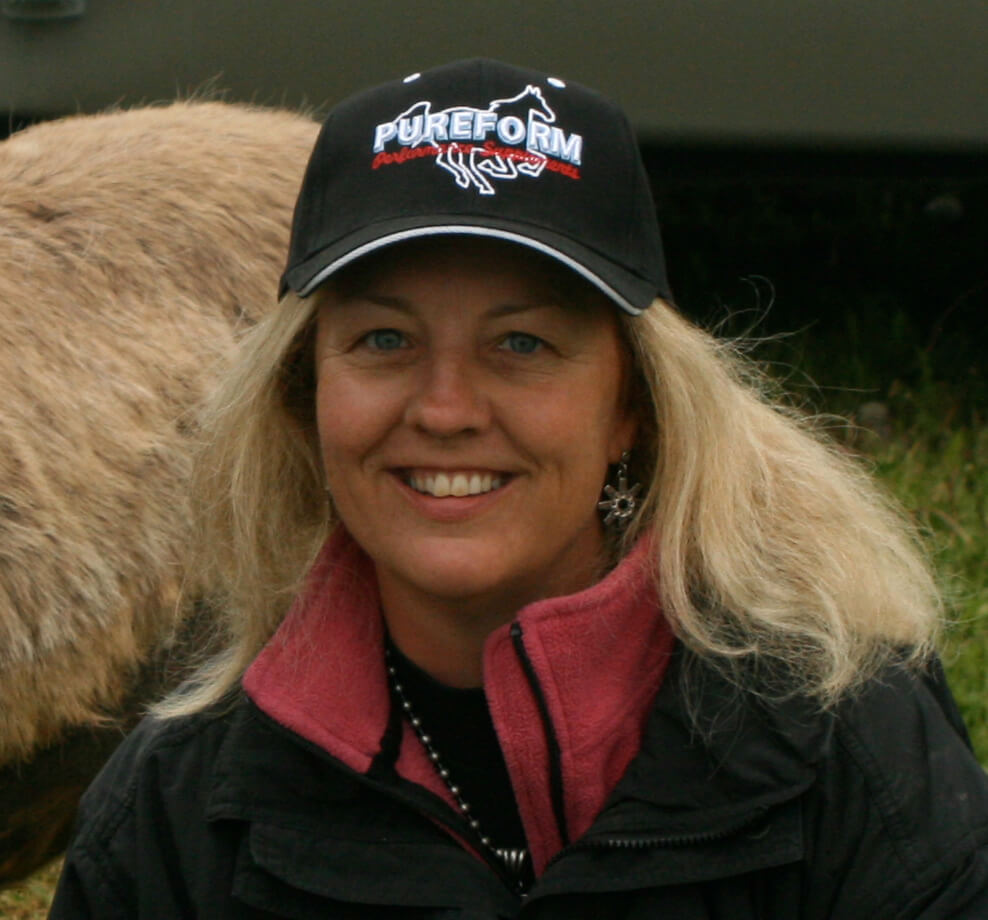 Owner/Publisher Karen's lifelong love of horses began at a very early age when she wore out a couple of rocking horses before convincing her parents to get her the real thing. That ill-tempered bay gelding, Brandy, was a challenge for the young horsewoman, but it drove her ambition to become a horse trainer. After attending Canyonview Equestrian College's Horsemanship Program, Karen realized she needed work that was a little more lucrative than training, so she took a job with Customs Brokerage to pay the bills. There, she discovered an affinity for computers and a talent for creating informative, entertaining newsletters. The Northwest Horse Source began as such a letter in December 1995, with a distribution of 1000 copies for its 12 black and white pages.  Now 25 years later, it's an online magazine and website with a reach of over 10,000 per month and growing! Not bad for the results of one woman's dream to work with horses!
Today, Karen remains involved with every aspect of the magazine and treasures the community of thousands who share a common passion. Somewhere in the wee hours of the early mornings and late evenings, she still finds time to care for April, her gorgeous and sweet-tempered Quarter Horse.