I am a confirmed motivational junkie. I'm always looking to catch that dream of living in a beautiful log cabin with an amazing four-stall barn with cupolas and an aisleway. Recently, I've had the urge to move to Colorado to spend my senior years in a drier climate next door to my dear friend, Wendy. We'll sit on the porch in the evening sipping wine, watch the horses out in the field, and enjoy the scenery.
I consume motivational trainings, books, YouTube, anything to help me get me off my tush and back to riding regularly. I've quit chasing money and am chasing the lifestyle that allows me the freedom to ride the trails, obstacle courses, ranch sorting and anything that stimulates my love for horses and horse people.
Still, I catch myself saying, "Someday…" I've been struggling with a hip injury for over two years now. Complaining about the pain and avoiding riding has made me realize that I need to take action. No more someday. Instead, it's today I will take action! Life seems to go by much faster the older I get, but I refuse to be that person who wishes away my senior years. So, I'm choosing to look for my next riding horse and will ride regularly to regain the muscle memory and balance it takes to ride safely and with enjoyment.
It's never too late to dream. With all the recent events in the world I find solace in the peace and quiet of home. I'm so blessed to work from home and have horses to care for. They've sustained me through this crazy time of COVID. As we begin to return to our new normal, believe and dream that you can have the desires of your heart. We have so much to be grateful for, but we must recognize it. Take stock of the blessings in your life; you may already be living your dream!
Enjoy this month's cover story. Allison Trimble Paparoa has worked hard to achieve her dream. I can't think of anyone who deserves it more. She always thinks of what she can do for others and now she is living on a beautiful ranch with husband, her three children, and all her horses (dogs too!). Her real estate business is bringing her much satisfaction in helping others find their dream home. Read her story on page 6.
Have a great month and remember to ride!
Faith believes in spite of the circumstances and acts in spite of the consequences.Adrian Rogers – 1931-2005 – Pastor/Author
Published in the August 2020 Issue: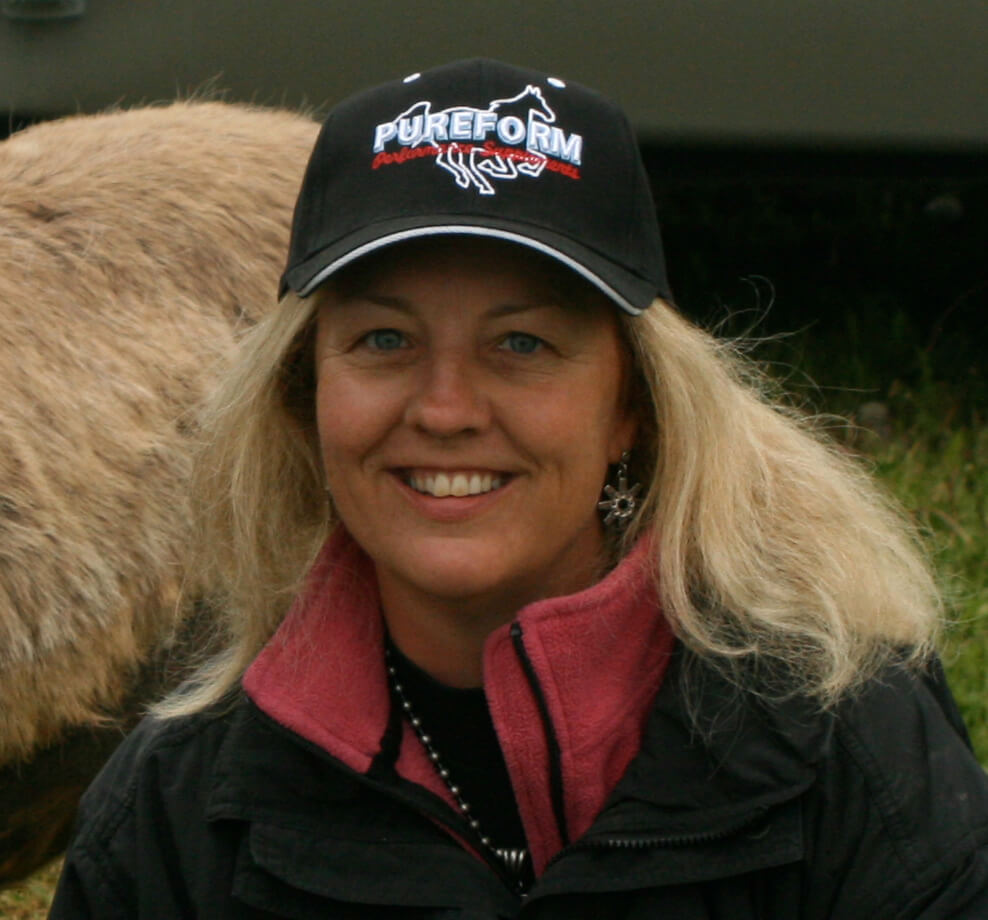 Owner/Publisher Karen's lifelong love of horses began at a very early age when she wore out a couple of rocking horses before convincing her parents to get her the real thing. That ill-tempered bay gelding, Brandy, was a challenge for the young horsewoman, but it drove her ambition to become a horse trainer. After attending Canyonview Equestrian College's Horsemanship Program, Karen realized she needed work that was a little more lucrative than training, so she took a job with Customs Brokerage to pay the bills. There, she discovered an affinity for computers and a talent for creating informative, entertaining newsletters. The Northwest Horse Source began as such a letter in December 1995, with a distribution of 1000 copies for its 12 black and white pages.  Now 25 years later, it's an online magazine and website with a reach of over 10,000 per month and growing! Not bad for the results of one woman's dream to work with horses!
Today, Karen remains involved with every aspect of the magazine and treasures the community of thousands who share a common passion. Somewhere in the wee hours of the early mornings and late evenings, she still finds time to care for April, her gorgeous and sweet-tempered Quarter Horse.