"There are no bad horse trailers, there is only bad maintenance."
By Leigh Goodison Grieve
Anyone can take a new horse trailer of any make, price, and quality of construction and turn it into a pile of junk rusting in the pasture. Or, they can keep it washed and waxed, properly maintained, protected from the elements, and make it last their riding lifetime. With rare exceptions, the longevity is almost always in the maintenance.
In our current economy, more and more trailer owners are repairing their older trailer rather than buying a new one. Restoring an older model may cost less than half the price of a newer trailer. One of the perks to an older model is that older trailers were built of heavier steel or aluminum than the new trailers. Manufacturers will tell you this was to lighten them and thus save on fuel. This is only partly true.
In this series of articles on horse trailer maintenance, repair, and safety, you'll learn how to maximize your trailer's mileage and what to consider if you're thinking of buying/selling. We will also cover trailer maintenance from the ground up, which interestingly enough, is in order of importance.
TIRES
Trailer tires need at least ¼ inch of tread. Check them periodically to make sure they're wearing evenly. Uneven wear indicates over or under inflation or possibly a bent axle. Tires need to be properly, and equally, inflated. This includes the spare.
Make certain that your trailer tires have the proper weight rating for a trailer. They should be rated to carry the GVWR (gross vehicle weight rating) of your trailer, which should be listed on the data plate on the trailer's side. If you deduct the trailer weight from the GVWR, you get the load carrying capacity. The tire rating should be load range D or higher.
Tires should be of trailer grade with grooves to prevent hydroplaning. The wrong tires—such as traction type tread, light passenger vehicle tires, low-profile, or retreads —not only handle wrong, but also prematurely wear out your bearings and suspension, not to mention they are a safety hazard.
Never use studded tires or chains on a trailer. Chains are intended only for tires that have power supplied to them. If road conditions are bad, stay put until they improve!
If possible, have your spare mounted inside the horse trailer. This has two purposes: 1. It will protect it from the elements, especially sun exposure. 2. It prevents it from being stolen or vandalized.
Check your tires regularly for cracks or sun damage.
Always have wheel chocks, a tire-changing block or jack, and a tire iron in your tack room. It's also a good idea to have an aerosol can of Fix-a-Flat.
Tires have an enormous amount of data stamped on the sidewalls, such as the PSI (pound-force per square inch) and date codes. You can also find the date codes by going to the tire manufacturer's website. Date codes are important because occasionally tires are sold that have been sitting in warehouses for years. Rubber deteriorates with age, making tires more likely to collapse or fall off the rim.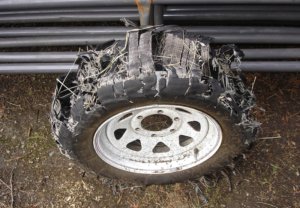 If you've ever experienced a blowout, you will understand why getting a thorough tire check is important. This is also one reason we recommend never buying a single axle horse trailer: if a tire was to blow out or an axle break, the trailer would flip. Nobody wants that.
In the next installment we'll discuss suspension, wheel bearings and their components, and why they are very possibly the most important part of your trailer to maintain.
Tip of the month: All trailers should be kept as dry as possible, not only to make them last longer, but to keep tack and carpeted areas free from mold and mildew. We recommend using a small battery operated or electric fan and a dehumidifier such as an Eva-Dry 500. We do not recommend the 'disposable' dehumidifying crystals, which are calcium chloride and can corrode metal surfaces.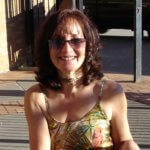 Leigh Goodison Grieve is a freelance writer and editor, whose work has appeared in Western Horseman and Northwest Family Magazine among others. She is also co-owner of Horse Trailer Restoration, LLC, located in Battle Ground, WA, where she and her partner David Bodin restore, repair and maintain horse trailers. For more information see: www.handyrider.com*
*This link was not active at the time this article was added to the website in 2019.
Published June 2011 Issue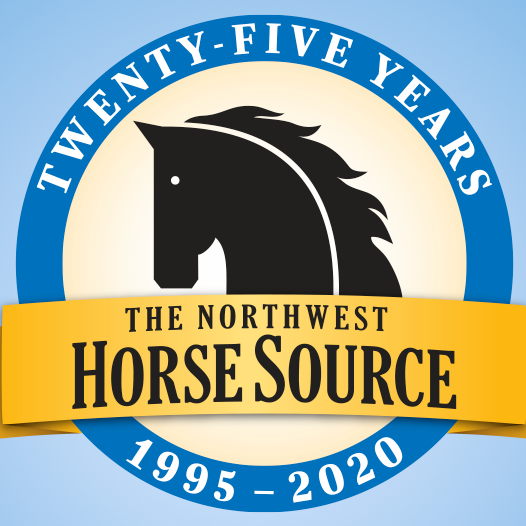 The Northwest Horse Source is an independently owned and operated print and online magazine for horse owners and enthusiasts of all breeds and disciplines in the Pacific Northwest. Our contemporary editorial columns are predominantly written by experts in the region, covering the care, training, keeping and enjoyment of horses, with an eye to the specific concerns in our region.