Are you a history buff? Do you love old things that have been carefully restored and/or preserved? Are you nostalgic for the days when people traveled by horse and wagon (or stagecoach)? Do you know the difference between a town sleigh and a coachman's sleigh? A Hansom cab and a bowed-front Brougham?
In the little town of Raymond, Washington on Highway 101, there's a unique museum that celebrates historic horse-drawn vehicles. The Northwest Carriage Museum is Pacific County's biggest attraction. With 10,000 visitors in 2019, it's gaining a reputation as an exceptional treasure in our part of the country. You'll find many different kinds of 19th century carriages such as buggies, wagons, coaches, and phaetons as well as other historical artifacts.
The museum is family-friendly, educational, and historical. It's a perfect place for individuals to visit or for groups to schedule a guided tour. This museum would be a wonderful field trip for Pony Club and 4-H groups as well as adult groups. And you don't have to be a horse person to find the exhibits and stories around the vehicles fascinating.
Built and Sustained with Passion
In 2002 Raymond residents Gary and Cec Dennis generously donated 21 of their lovingly restored 19th century carriages to the city of Raymond, Washington. This resulted in The Northwest Carriage Museum opening its doors. The Dennis' passion around this era of horse-drawn vehicles had inspired them to purchase and restore a wide range of vehicles to their former elegance.
It was Gary and Cec's dream to share their collection with the public. The Dennis' donation resulted in the creation of one of the country's finest museums of horse-drawn transportation. Some of the vehicles were featured in movies and documentaries such as "Gone With the Wind, "Virginia City" and "Gentleman Jim".
In 2005, Jerry and Laurie Bowman became involved and have collected and restored or "conserved" another 36 vehicles for a total of 57. A restored vehicle might not have the original parts in it, whereas a conserved one uses all the original parts and is lovingly brought back to its original state.
Jerry Bowman serves as curator of the museum while his wife Laurie is the executive director. Both are "retired" from their first careers but have developed a passion and tireless devotion for both the historical vehicles and the museum. Their passion, excitement and enthusiasm is palpable in the beautiful displays and in the stories they tell about the various vehicles as well as the people who've been instrumental in the creation of the museum.
In April 2015, the Bowmans oversaw a new addition to the museum (called "The Barn") which added 3900 square feet of extra display space to accommodate the museum's growth. The museum has earned a national reputation for carriage knowledge including historical and restoration information.
Besides horse drawn vehicles, other museum exhibits include an 1890 schoolhouse, a wheelwright/blacksmith shop, an educational transportation timeline, period clothing, artifacts, pictures and, of course, a unique gift shop.
The Northwest Carriage Museum has truly become a destination point for visitors to the Northwest. Horse people and non-horse people alike will enjoy the history and beauty of the displays. If you're in the Raymond/Willapa Harbor area, be sure and visit the Northwest Carriage Museum.
For more information visit www.nwcarriagemuseum.org or call 360-942-4150.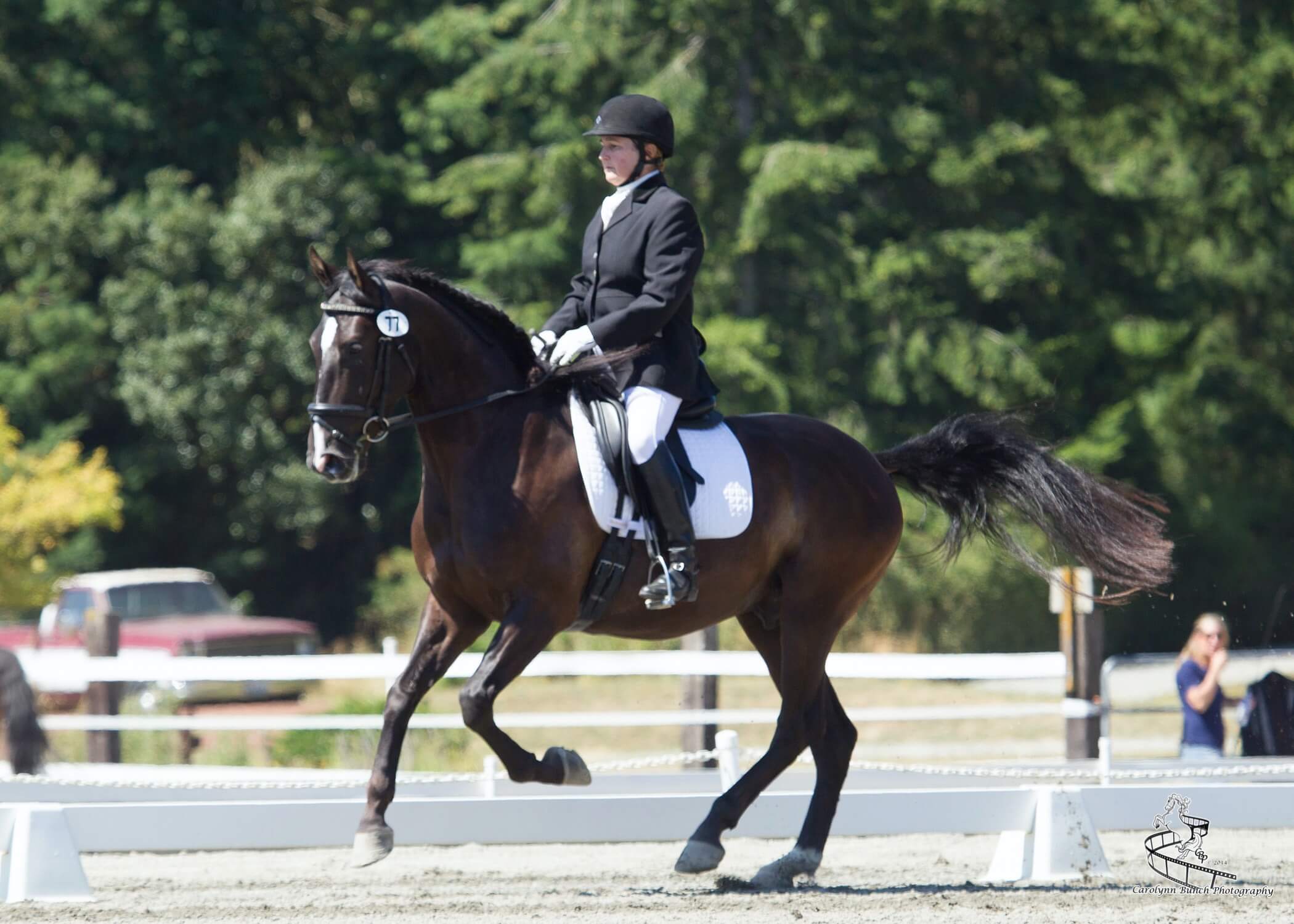 Kim Roe grew up riding on the family ranch and competed in Western rail classes, trail horse, reining, working cow, and hunter/jumper. She trained her first horse for money at 12 years old, starting a pony for a neighbor.
Kim has been a professional dressage instructor in Washington state for over 30 years, training hundreds of horses and students through the levels. In recent years Kim has become involved in Working Equitation and is a small 'r' Working Equitation judge with WE United.
Kim is the editor of the Northwest Horse Source Magazine, and also a writer, photographer, and poet. She owns and manages Blue Gate Farm in Deming, Washington where she continues to be passionate about helping horses and riders in many disciplines.