Plan for a Fun, Educational Experience this Fall in Chilliwack
by Catherine Madera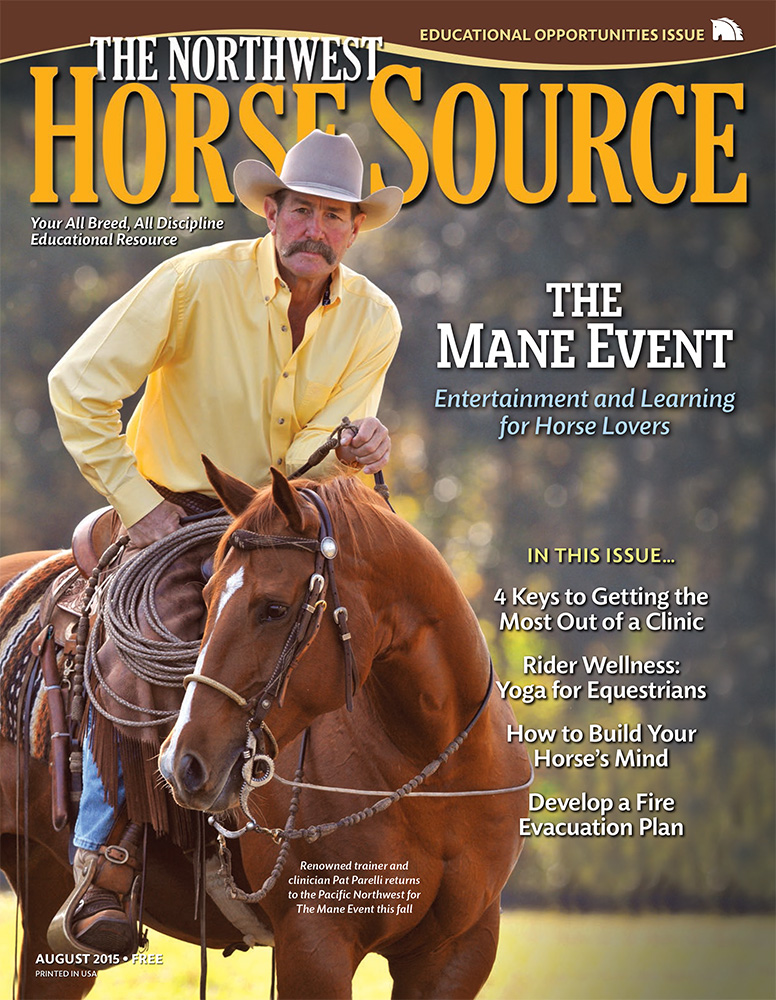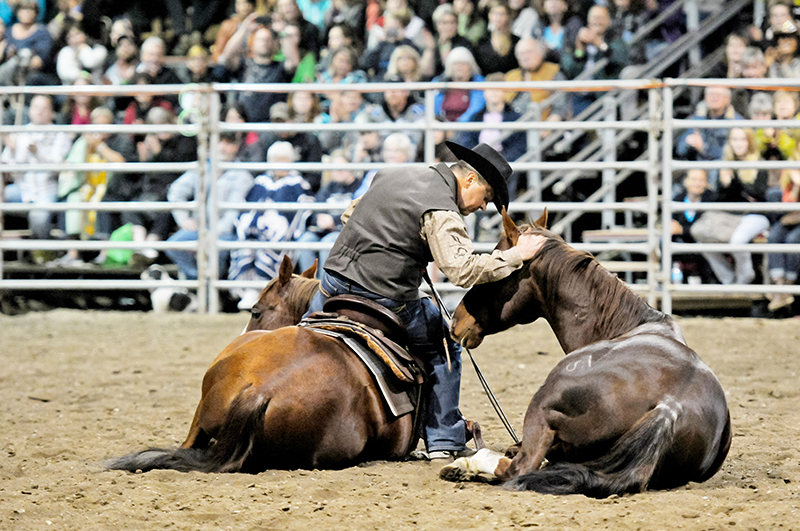 In the English language homonyms are words that sound alike but have different meanings. A good example is the words main and mane. The dictionary defines mane as: distinctly long or thick hair, such as found on a horse. Main is defined as: chief in size or importance. While these homonyms have very different meanings, both apply to The Mane Event, Western Canada's premier equine educational event and trade show. Now in its 12th year, The Mane Event has planned three action packed days beginning October 23rd at Heritage Park in Chilliwack where the industry's best trainers and clinicians will be featured.
Keeping it Natural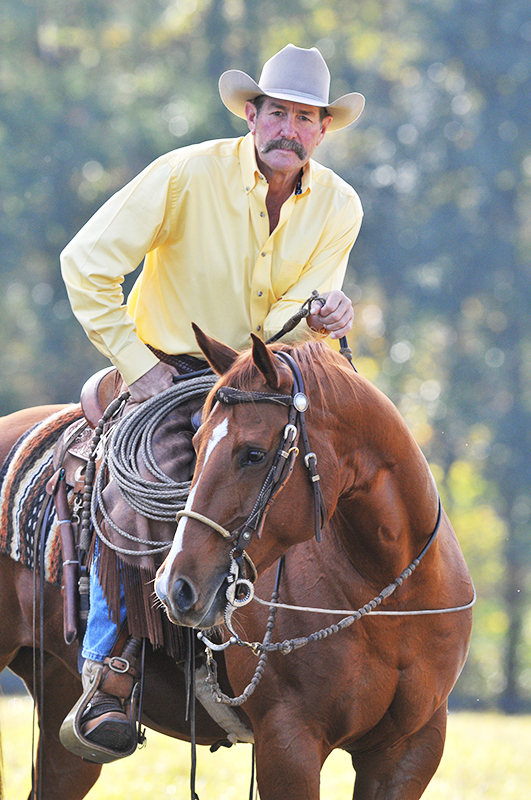 The name Parelli is synonymous with the natural horsemanship movement. While opinions about their methods differ, Pat and Linda Parelli's impact on the horse industry over the last two decades cannot be denied. Parelli Natural Horsemanship centers are now found on three continents and hundreds of thousands of students all over the world have benefitted from learning natural horsemanship, Parelli style. The Parellis are fulfilling a lifetime goal of inspiring the world of horse training for horses and the people who love them. It has been a number of years since Pat has visited the Pacific Northwest and Mane Event attendees can expect plenty of inspiration and education when he returns in October. Pat will present all three days and will also be working with participants. Those interested in riding with him should submit an application and video to be considered.
Besides Pat other naturally—and equally—talented clinicians will be presenting. These include Jimmy Wofford, a 3-time Olympian who has spent his life with horses. Wofford is one of the best known eventing trainers in the world today and has had at least one student on every U.S. Olympic, World Championship and Pan-American team since 1978. He trains at his farm in Upperville, Virginia and travels extensively, teaching and giving clinics. FEI dressage judge Kristi Wysocki, cowboy dressage clinicians Dale Rumens and Dr. Jenni Grimmett, barrel racing clinician Doug Leasor and Sandi Simons will also be presenting.
Guaranteed Crowd Pleasers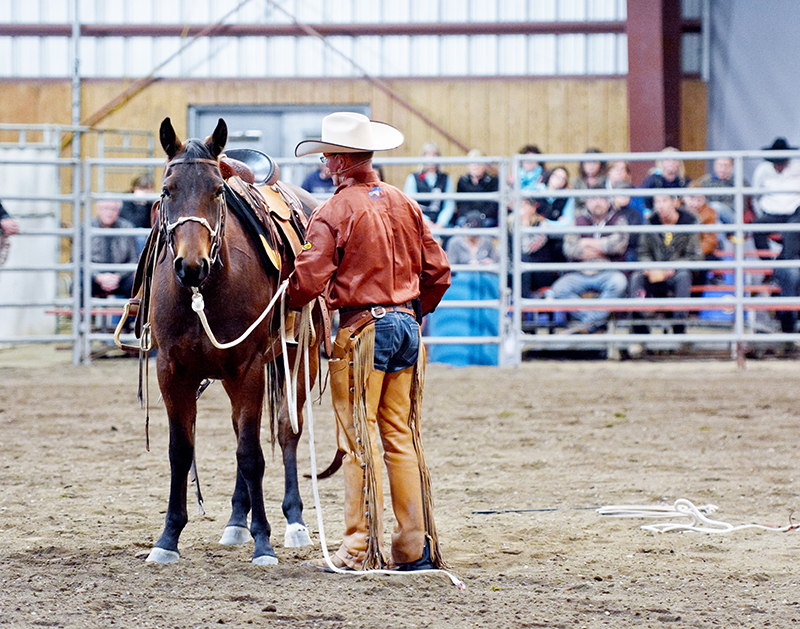 Returning to The Mane Event is the ever popular "Trainer's Challenge." This year expect excellent horsemanship from three very different competitors: David Simons, Australia; Glen Stewart, British Columbia; and Sonny Garguilo, New York. The Trainer's Challenge is a unique opportunity to see three trainers put their skills to work and show the public their ability to train an unbroke horse. This Challenge is meant to be a venue to educate the public that there is more than one or two ways to start a colt and succeed. It is not the way these trainers would normally start a colt. What they do over the three days of the Challenge would normally take 30 – 60 days (or more) to ensure the horse is comfortable and working well. The format is as follows: three trainers, three horses and three judges. Judging is based 10% on the horse, 60% on the trainer's ability to train the horse and 30% on the trainer's ability to educate the attendees. The winner of the challenge will be the trainer that can achieve the highest success with both the horse and the spectators. Trainers will work with colts brought in from the Douglas Lake Ranch.
New this year and sure to become a crowd favorite is The Working Ranch Challenge. This special event will feature six historical British Columbia ranches with their teams of genuine working ranch hands. Teams will compete against each other, showcasing skills used daily with stock such as branding, doctoring, roping and sorting cattle. The Working Ranch Challenge begins on Friday.
Besides education and learning, The Mane Event offers plenty of opportunities to relax, shop and socialize with other horse lovers. The trade show features all things equine, from everything needed to care for and ride a horse, to art, clothing, home décor and pet products. Visit the show and gear up for success with your horse!
To learn more about The Mane Event including a complete schedule, camping/hotels, advance ticket prices, how to become an exhibitor or to apply to ride with the clinicians visit www.maneeventexpo.com or email info@maneeventexpo.com.
Published in August 2015 Issue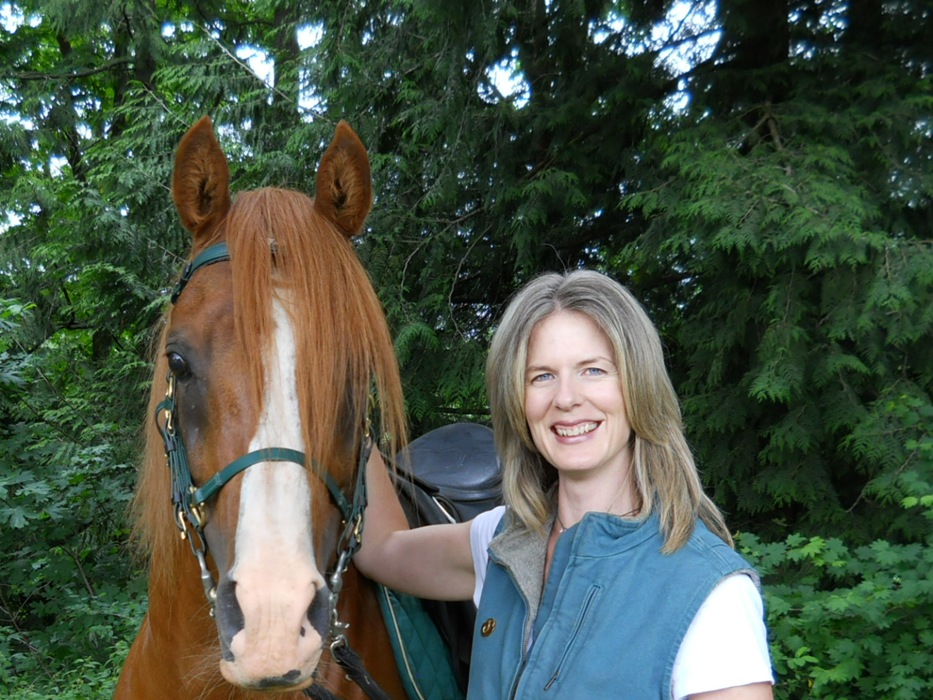 Catherine Madera served as editor of the Northwest Horse Source for five years. She has written for numerous regional and national publications and is a contributing writer for Guideposts Magazine and the author of four equine-related books. She has two grown children and lives with her husband and three horses in Northwest Washington.