Growing from On the Plus Side to Willfully Guided
by Allison Trimble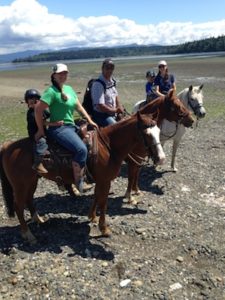 For 6 years I've been writing for The Horse Source as On the Plus Side, a name true to my own path with horses. At the time, this was largely in the show pen. Being "on the plus side" of 70—the score you start with in performance cow horse competition—reflected my own goals and those of the clients I coached. However, the only thing certain in life is change, sometimes it comes gradually and sometimes in a rush. My journey with horses has done both.
After graduating from Cal Poly SLO with a degree in Animal Science and a minor in Agribusiness, I competed across the United States for 8 years as a non-professional, training and competing on my own horses. In 2008 I dropped my non-pro status and began training both horses and people. I loved it and had a rush of success with youth competitors, one client even became an NRCHA Reserve National Youth Bridle Champion on one of my horses. At the same time I was competing and having success in Open NRCHA Competition. In addition, I enjoyed giving clinics and presenting at expos. It soon became clear to me how many people had no interest in showing, but needed help and direction with their horses.
Somewhere along the way, showing stopped being as much fun for me. There are probably many contributing factors, including the grueling demands the sport of working cow horse puts on your life. No matter how handy I was, I couldn't cowboy through things the way a lot of men do in this male dominated world. The reality is that showing didn't meet my personal needs anymore and even dulled my love of horses. In this place a slow change began to take place. Besides clinics, expos and making training videos, I began taking more non-show horses into training and reaching out to more horse people through writing and social media. I honed my philosophy on horse training, combining the principles and understanding I have come to know as true with an intrinsic love of horses and people.
In a span of 4 months my life turned on its end. I lost Bayleen (my horse of 35 years), along with 5 other horses, dogs and cats that had been my family for nearly 17 years. I got married to the love of my life and became a full time stepmother to an amazing little boy. Time was no longer my own, and my profession had to take a back seat. I decided that I no longer wanted to have anyone else working with or taking care of my horses, and being home more allowed me that. We drastically downsized on horses to make that possible. During this difficult and wonderful upheaval, the strangest thing happened. I came back to my love for my horses. Caring for them every day, riding bareback, cleaning stalls and teaching it all to my new son has simply renewed me.
My goal now is to help anyone improve their horsemanship and changing the name of the column reflects this new growth and direction. The disconnect in a relationship can be a variety of things and I love to problem solve. Horses are typically the straightforward part of the relationship, the challenge often times is with the rider. People bring so much of the rest of their life to the arena, or barn. That can be hard on horsemanship, and can cause riders to struggle. On the other hand, as I believe happened with me, it can illuminate struggles in the rest of your life. For a lot of years I had hidden behind horses; change provided a wonderful opportunity to evaluate my entire life, not just the show string in my barn.
I named my horsemanship program Willfully Guided with the intention of helping people become capable in their relationship with horses, to encourage deliberate purpose and direction in horse training. Over the years I've realized just how much "man" there is in horsemanship—how much of our own struggle and growth potential there is for the human involved, not just the horse. Discovering this has helped me become more capable in all relationships, not just with the ones that have four legs. Welcome, friends, to Willfully Guided: The Journey.
Originally Published August 2014 Issue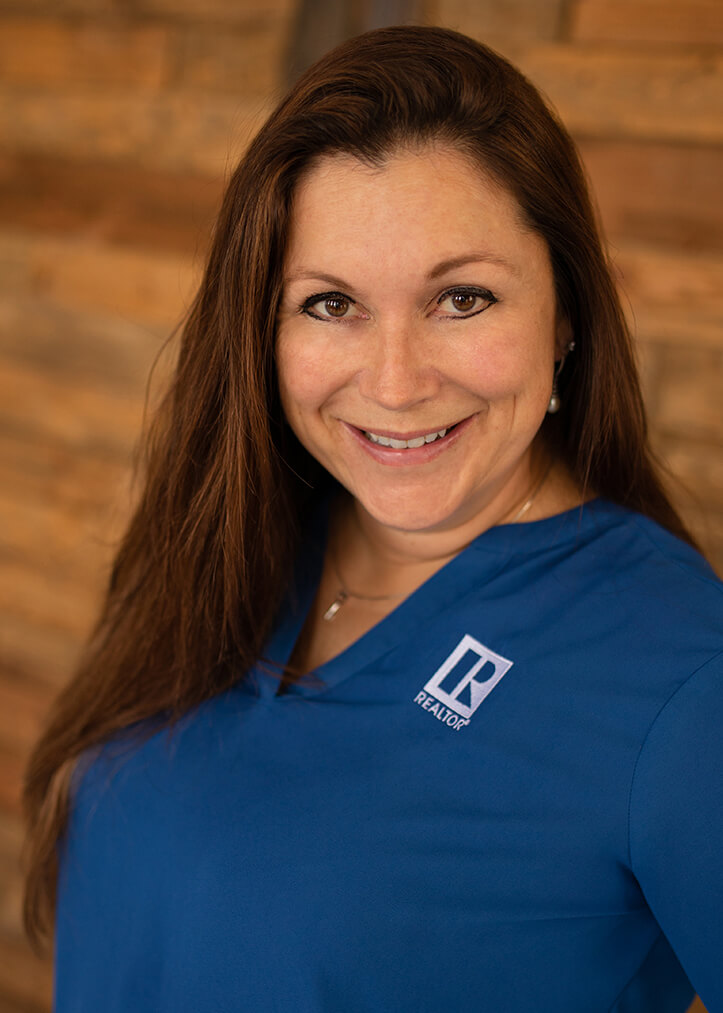 Allison Trimble is a Realtor® specializing in equestrian properties, farm and ranch properties, and residential real estate. As a former horse trainer, and a current owner, breeder and non-pro competitor in cow horse and reining events, she combines her experience in the horse industry with her lifelong real estate expertise to guide her clients through the real estate process.
Learn more at www.coastalrealtywa.com