A Recap of Fun, Fellowship and Future Planning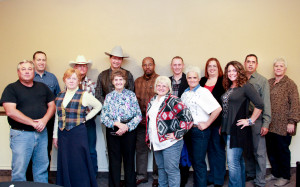 What a blast we had on November 8th at our annual banquet. The food was delicious and it was great to meet up with local members as well as some from out of town. This included Brian Harper-Tibaldo from Minnesota, who traveled the furthest. Dave Holliday and Dave Haynes from Washington were also able to make the trip.
We had a slideshow presentation with pictures of last year's Blazer fun. Remember to take lots of pictures this coming year so that we can include yours in the banquet presentation next November! We also had some amazing auction items that made for great Christmas gifts. Our 2015 Blazer calendar was unveiled at this event and it is beautiful. Thanks go out to Angie and Ashkia Magoffin for their hard work and sacrifice putting that together. We started sign-ups for the 2016 calendar so if you want your Blazer photo on a page, please contact us right away. There was also a sign-up for the Century Club. Become part of this program—more information is on Facebook. The winner of the 2014 Century Club buckle was also announced: Rocky Widner. In addition, about $400 in door prizes was given away throughout the night—it was so much fun! New board members for 2015 were introduced and we remain so grateful for those who are willing to sacrifice their time for this association. For more information visit blazerhorse.com.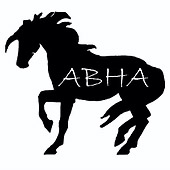 The mission of ABHA is to encourage and support members of the Association, while they raise, exhibit, promote and enjoy the American Blazer Horse. It is also our goal to maintain a history of the Blazer Horse by recording their bloodlines and achievements for the preservation of the breed. blazerhorse.com