Horse Expos Bring Wide Selection
by Karen Pickering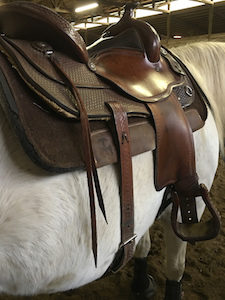 If you've been to a horse expo, you've undoubtedly found some fun new device, piece of equipment, or training tip to try. Every year there's something new to add to your collection of gear.
I love the variety that expos bring! I've had some great experiences with new products I've been able to test this past year. I hope you'll take the time to read our New & Noteworthy section on page 30. It especially pertains to this month's theme of Tack & Equipment.
Our June cover story is one I've wanted to share for quite some time. Team Equine is a wonderful Northwest family-owned business that makes some of the best horse gear around. I've had the pleasure of testing one of their saddle pads, Impact Shield; it's tough and great quality. After nearly two years, it shows almost no wear (other than the leather panel) and really protects my horse's back. It stays where it should as well. Please enjoy reading about this company on page 6.
I struggle with taking the time to clean my gear. I know it's important. I know it's essential for longevity and safety, yet it's the last thing that gets taken care of. While I'm ashamed to admit this, I know I'm not the only one out there. I remember at horsemanship college many years ago having to clean our gear after every ride. I would sure flunk that class now!
One of the products I received to review was a leather cleaner and conditioner. As I sat massaging my bridle I was reminded how relaxing this job actually is and how much my leather needed attention. Now one of my relaxation exercises is taking just a few minutes to clean a bridle or set of reins when I need something simple and constructive to engage in. Read about this great leather care product by Sterling Essentials on page 30.
Lastly, I've been fortunate to work with our local university and small business development center. We have many great resources in our region that make a difference. I've worked with Western Washington University's marketing department for several years. The students come up with great ideas for their class projects that subsequently make a difference in the magazine. There is nothing more rewarding than building into the lives of young people and in turn, ending up with some great ideas to implement.
Enjoy your summer and thank you for reading the magazine. I'm blessed to be doing this!
Quote: "Small deeds done are better than great deeds planned."
~ Peter Marshall
Originally Published June 2017 Issue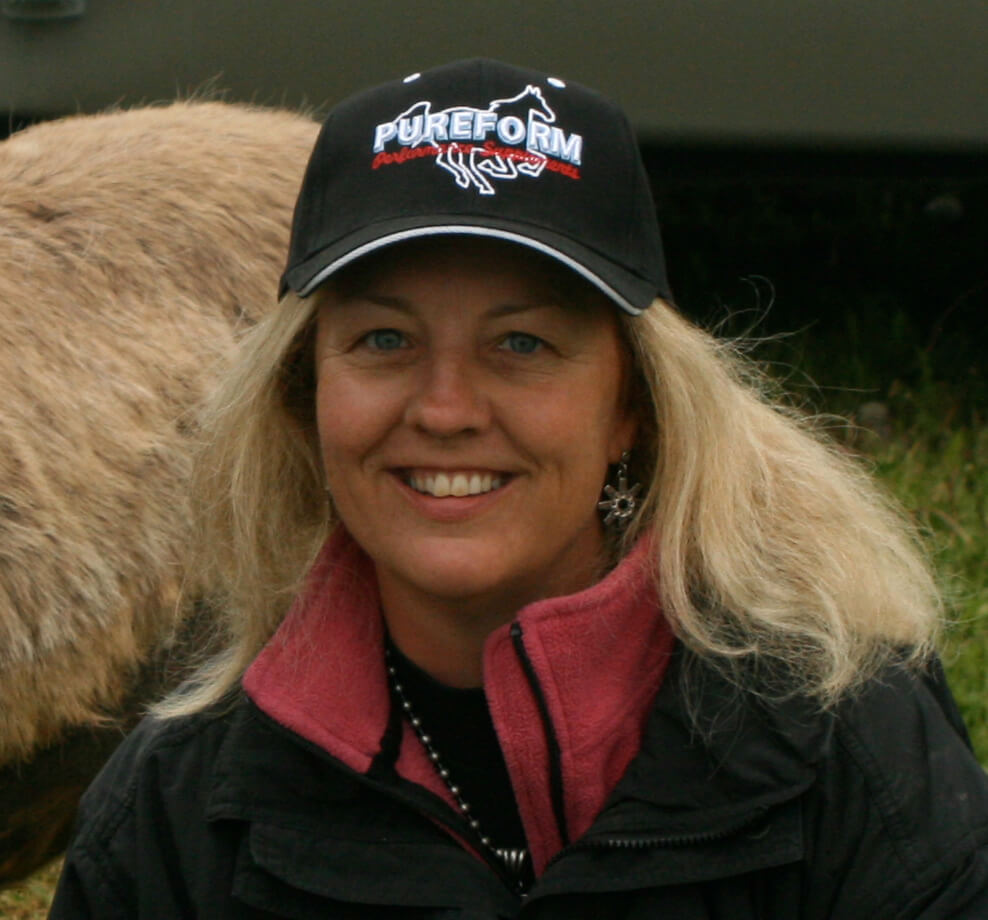 Owner/Publisher Karen's lifelong love of horses began at a very early age when she wore out a couple of rocking horses before convincing her parents to get her the real thing. That ill-tempered bay gelding, Brandy, was a challenge for the young horsewoman, but it drove her ambition to become a horse trainer. After attending Canyonview Equestrian College's Horsemanship Program, Karen realized she needed work that was a little more lucrative than training, so she took a job with Customs Brokerage to pay the bills. There, she discovered an affinity for computers and a talent for creating informative, entertaining newsletters. The Northwest Horse Source began as such a letter in December 1995, with a distribution of 1000 copies for its 12 black and white pages. Since then, it has grown into beautiful, all-gloss magazine with the largest coverage of any free equine publication in the Northwest – a distribution of over 14,000 copies and over 500 locations monthly. Not bad for the results of one woman's dream to work with horses!
Today, Karen remains involved with every aspect of the magazine and treasures the community of thousands who share a common passion. Somewhere in the wee hours of the early mornings and late evenings, she still finds time to care for April, her gorgeous and sweet-tempered Quarter Horse.