I love bridles and have quite a collection of them — some of which I've never used. I have three saddles, two of which I rarely use. I have memories associated with each piece of equipment. They're pieces of my history. The reality is that I will never use most of this tack again.
I have one saddle that is very special. I never use it and it's not especially comfortable for me, but it belonged to my dear friend Mary Trout. I have many memories riding with Mary so I can't part with this special piece of gear.
My regular riding saddle is a reining saddle made by Crates. It's not expensive but it's very comfortable. I purchased another reining saddle many years ago to use for horse shows, but I couldn't get comfortable riding in it, nor was I willing to spend the time breaking it in. I've had many saddles over the years, but my Crates is the most comfortable and reliable— I'll never part with it.
Saddles take a lot of abuse. The wet, grime, sweat (and sometimes neglect) take their toll. I admit, I get busy and put off cleaning my gear, sometimes for months. I do cherish my equipment, but I have too much! Most recently I purchased a Bio-Thane harness for my miniature horse. Now that's easy to care for! Basically, just wipe it down, hose it off, let it dry and put it away. That appeals to my laziness for sure!
The recent confinement required by the state has kept all of us home. Hopefully it will soon be over, but what a great time to get all the tack cleaned up and ready for riding!
I truly hope all of you are well. It's been a trying time for all of us financially and emotionally. I take comfort in knowing that this experience will make us more appreciative of what we have. I know I really appreciate my faithful readers and customers.
Not many people get to live their dream. I thank God every day for the privilege of creating the magazine and all the great people involved (both present and past) in putting it together. As we move into more of an online presence, I look forward to sharing the same look and feel as the magazine. I hope you enjoy the new website revisions and find it easier to use. Many thanks for being a part of the Northwest Horse Source!
Quote: Never give up on what you really want to do. The person with big dreams is more powerful than one with all the facts. ~ Albert Einstein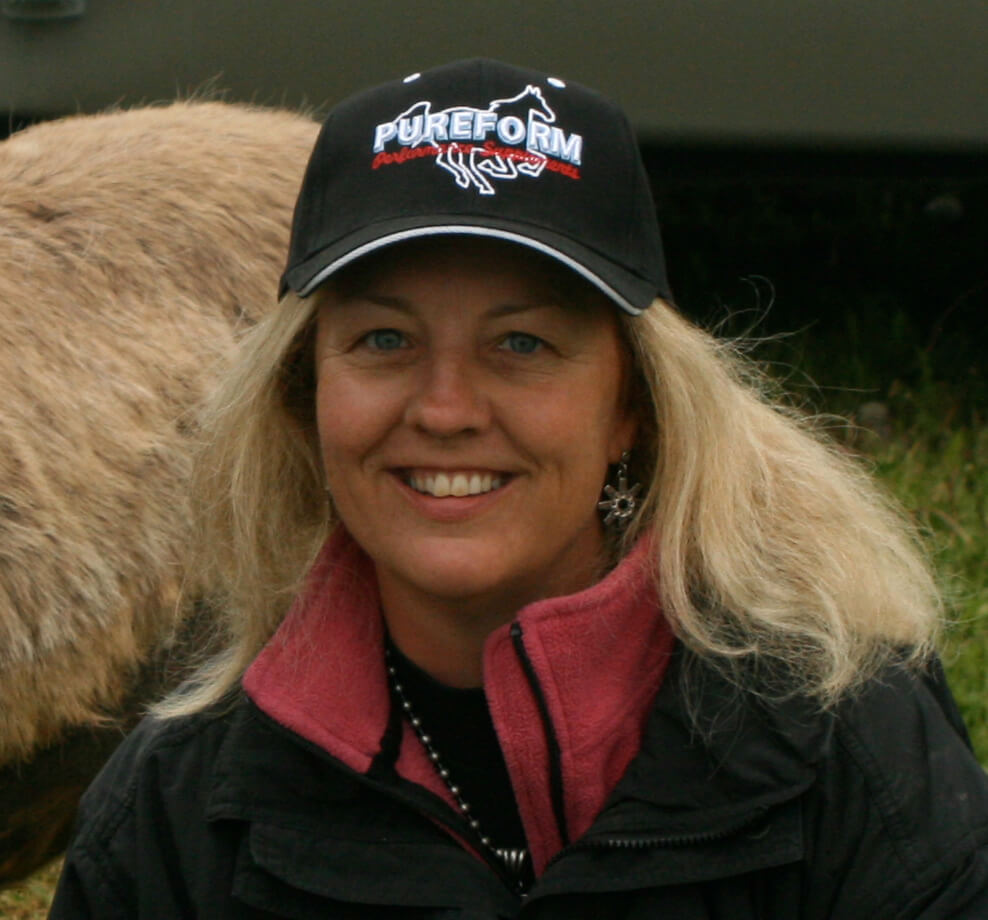 Owner/Publisher Karen's lifelong love of horses began at a very early age when she wore out a couple of rocking horses before convincing her parents to get her the real thing. That ill-tempered bay gelding, Brandy, was a challenge for the young horsewoman, but it drove her ambition to become a horse trainer. After attending Canyonview Equestrian College's Horsemanship Program, Karen realized she needed work that was a little more lucrative than training, so she took a job with Customs Brokerage to pay the bills. There, she discovered an affinity for computers and a talent for creating informative, entertaining newsletters. The Northwest Horse Source began as such a letter in December 1995, with a distribution of 1000 copies for its 12 black and white pages. Since then, it has grown into beautiful, all-gloss magazine with the largest coverage of any free equine publication in the Northwest – a distribution of over 14,000 copies and over 500 locations monthly. Not bad for the results of one woman's dream to work with horses!
Today, Karen remains involved with every aspect of the magazine and treasures the community of thousands who share a common passion. Somewhere in the wee hours of the early mornings and late evenings, she still finds time to care for April, her gorgeous and sweet-tempered Quarter Horse.