Spokane, Washington- From the makers of the leading horse stall refresher on the market, Sweet PDZ, comes an exciting new product specifically marketed for backyard chicken keepers – Sweet PDZ Coop Refresher. This new granular product provides the same superior ammonia eliminating capabilities as the stall refresher, but is now available in a "chicken" labeled package and size that is ideal for use in chicken coops.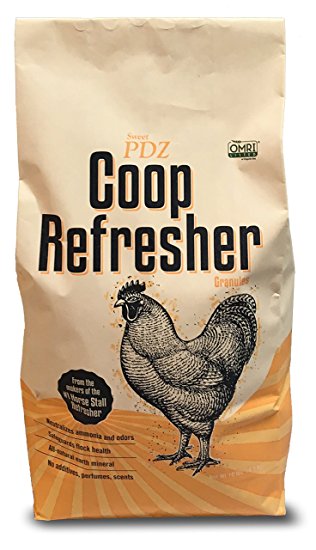 Sweet PDZ Coop Refresher is an all-natural granular mineral that is certified organic through OMRI (Organic Materials Review Institute). The mineral is fast acting and effectively eliminates harmful levels of ammonia from the environment, while also helping to keep bedding dry and performing more effectively.
Prolonged exposure to high levels of ammonia causes damage to your chickens' eyes and respiratory system, and it also turns the coop into a dangerous environment for people to be exposed to. Additionally, when you clean out your coop and remove the bedding and waste material containing Sweet PDZ you can confidently apply it to compost or gardens where the Sweet PDZ provides for a nitrogen rich component beneficial to the earth
Sweet PDZ was the pioneering stall freshener when it was first introduced in 1984, and it continues to be the leading brand on the market some thirty years later. The brand has progressed beyond the horse stall as more livestock and pet consumers have become familiar with its unique all-natural benefits and superior odor control performance. As a result new consumers, such as backyard chicken keepers and rabbit breeders, with different needs and applications have come to the Sweet PDZ brand.
Tom Menner, President of PDZ Co., LLC, says, "We are very excited to add Sweet PDZ Coop Refresher to our product line. It offers consumers a proven and highly respected brand that is now specifically addressing the needs of a growing backyard chicken keeping community. Ammonia and odors are always a top concern for pet owners.  Sweet PDZ solves this problem quickly and naturally."
Sweet PDZ® Horse Stall Refresher is the #1 horse stall freshener on the market today with brick and mortar retailer's coast to coast as well as online shoppers across the globe.  PDZ Company, LLC produces natural occurring zeolite mineral products for odor control, water filtration, feed additive and soil amendment applications.  We are proud to be a U.S.A. based company and producer.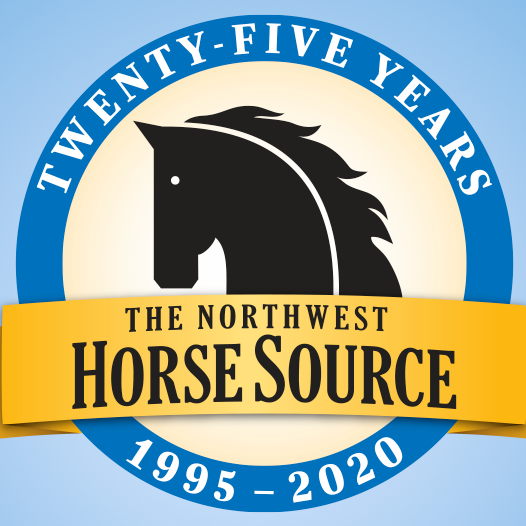 News from the horse industry. Sharing today's information as it happens. The Northwest Horse Source is not responsible for the content of 3rd party submissions.