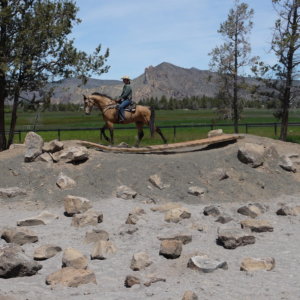 On September 7-9, Sky Hawk Ranch will welcome nationally recognized horseman and instructor, Mark Bolender for a special clinic. Located in Redmond, OR, the ranch features an extensive trail course. During this clinic, participants will learn how to best negotiate obstacles and gain confidence for both themselves and their horse through Mark's "Unique Horsemanship" techniques. Mark Bolender, the founder of Bolender Horse Park in Silver Creek, Washington, has spent numerous years gathering skills and philosophies from many prominent figures within the equine industry. Mark's goal as a trainer is: "To create a partnership with a horse where mutual trust and respect is established and the horse volunteers to learn and perform in a safe manner." Central to Mark's training method is that, "Good horsemanship is not about domination, but leadership and having the horse volunteer for a partnership with the handler.
Mark's original approach and positive attitude, along with Sky Hawk Ranch's complete trail course, form an ideal trail clinic where riders are sure to come away more knowledgeable and confident than before. This clinic will benefit participants from any equestrian background and serve those with many different goals as navigating a trail course encourages a partnership between horse and rider. Sky Hawk Ranch is proud to offer this opportunity and will be accepting a limited number of riders for this clinic. To register for this clinic and other events at Sky Hawk Ranch, visit their website: SkyHawkRanch.biz* or Facebook page:facebook.com/skyhawkranch.biz. You can also call the office at 541-548-1371.
*This link was no longer active at the time this article was added to the website in 2018.
Published September 2012 Issue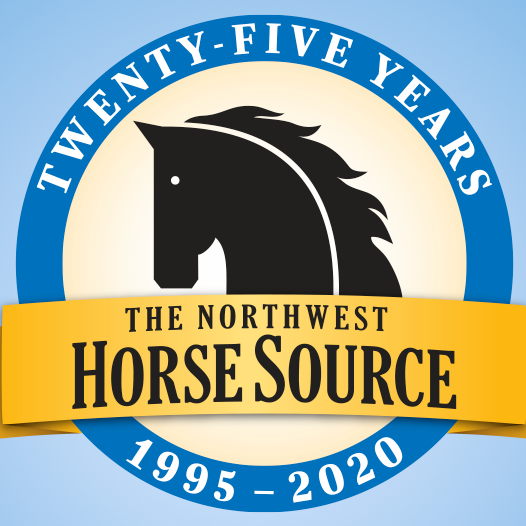 The Northwest Horse Source is an independently owned and operated print and online magazine for horse owners and enthusiasts of all breeds and disciplines in the Pacific Northwest. Our contemporary editorial columns are predominantly written by experts in the region, covering the care, training, keeping and enjoyment of horses, with an eye to the specific concerns in our region.