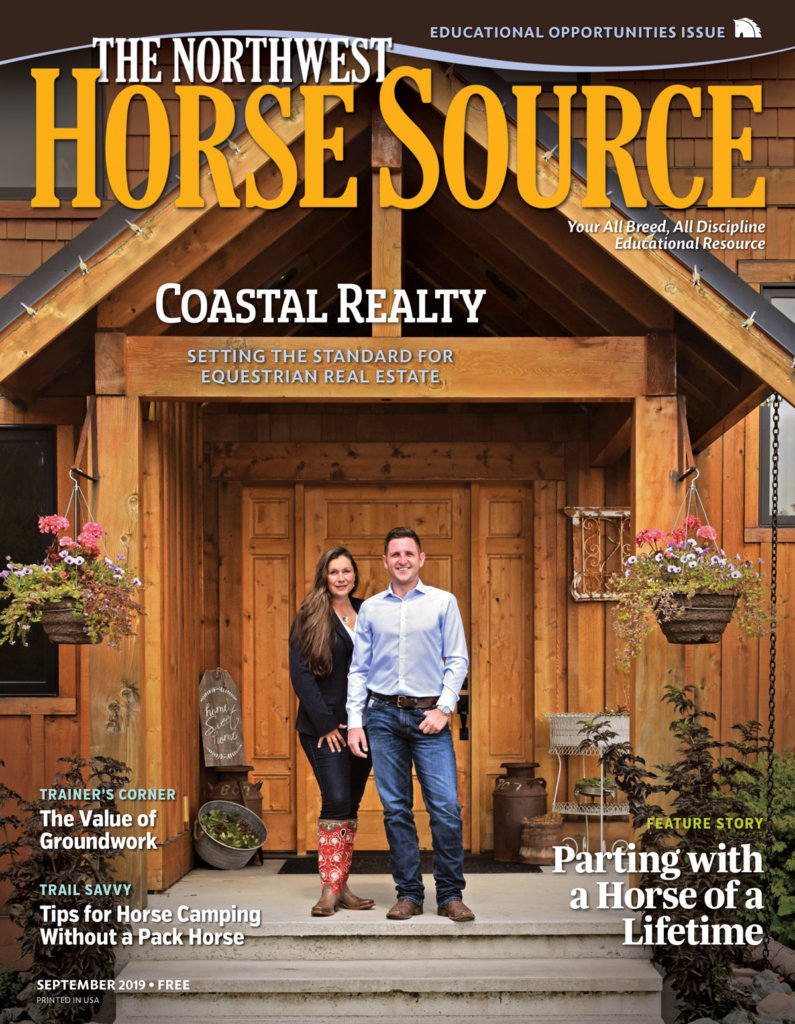 By Allison Trimble and Blake Westhoff
Allison Trimble, Blake Westhoff, and the voracious team of brokers at Coastal Realty, based in Ferndale, Washington, are experts in horse properties, but their portfolio also includes agricultural, luxury, and lifestyle properties throughout the state of Washington. Coastal Realty brokers have a diverse background and work with all types of farm, commercial, and residential properties.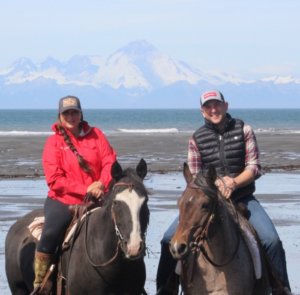 Trimble has spent her life working with horses and horse people. "There's a similarity between horse trainers and Realtors. Just because someone hangs out a shingle, it doesn't make them a competent horse trainer or Realtor," says Trimble.
"I select our brokers based on problem solving ability, intelligence, communication skills, and moral compass. We maintain high ethical standards and our clients' needs are our driving force. In rural properties, the client's end-goal isn't always a quick sale. Balancing needs, wants, timelines, finances and four-legged family members is a delicate business. Much like a good horse trainer, we don't try and force the client to fit our program, we use our skills and experience to best support the needs of our clients."
As with a show record in the horse industry, it's important to know a broker's statistics. "In equestrian and agricultural properties there are so many moving parts. That complexity demands a Realtor with experience and connections. A few horse property transactions a year simply isn't enough to garner the situational experience that is needed. We are a boutique brokerage that does a large volume," says Westhoff.
Trimble emphasizes, "Problem solving is crucial. For example, many clients don't realize their full value if they have a manufactured home with a nice facility. Financing can be the undoing of many horse-facility sales. In the last year we have sold five manufactured homes with indoor arenas, all over $675,000 creating comps that our market hasn't seen before. In one case we had to go through 42 lenders after a $200,000 low appraisal, but we were able to get the sale to the finish line at the agreed upon price."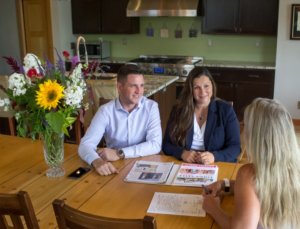 Sellers need a representative that understands the value of equestrian based improvements and can emphasize the desirable features to prospective buyers. "Horse property sales have a different market and require a broad advertising strategy," Westhoff states. Coastal focuses on consistently advertising in equine specific resources to spotlight their listings.
Equestrian buyers need a broker well versed in the needs of Pacific Northwest equestrians. Soil quality, amenities, and future development all need consideration, and Coastal Realty stays educated and connected with professionals that can make hard decisions easier.
The brokerage takes every opportunity to advocate on behalf of rural residents in Washington State to help protect rural lifestyle. Trimble adds, "It's important that we know what is happening in land use so that we can voice our needs as an equestrian community."
As the 2020 President of the Whatcom County Association of Realtors and an advisory board member of DVSAS, Trimble is active in the community. The brokers at Coastal Realty have made a conscious decision to support the people and organizations they believe in through sponsorships, donations, and volunteerism. A portion of every sale goes to the Have a Heart Program to help elevate the community both locally and statewide. In 2019 Coastal sponsored the Lyle Lovett and John Hiatt concert at the Mount Baker Theatre, a local nonprofit, as a thank you to their clients!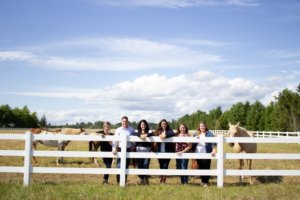 "We take our advertising budget and route it into the community. Lead generation (identifying, attracting, and cultivating potential clients) is an expensive business. I couldn't stand the thought of that funding going to a company in the sky when we have wonderful, deserving groups at home," says Trimble. Referral business from satisfied clients is Coastal's focus.
The connection between Coastal Realty's Washington and Alaska offices is growing. Allison's parents, Emmitt and Mary Trimble, have 45 years of real estate experience on Alaska's Kenai Peninsula, and properties in the Land of the Midnight Sun have much to offer. "Our Washington clients are often outdoorsy and adventurous, making the recreational and equestrian properties in Alaska a perfect fit," says Trimble. "We are excited for what the future has in store!"
Originally Published September 2019 Issue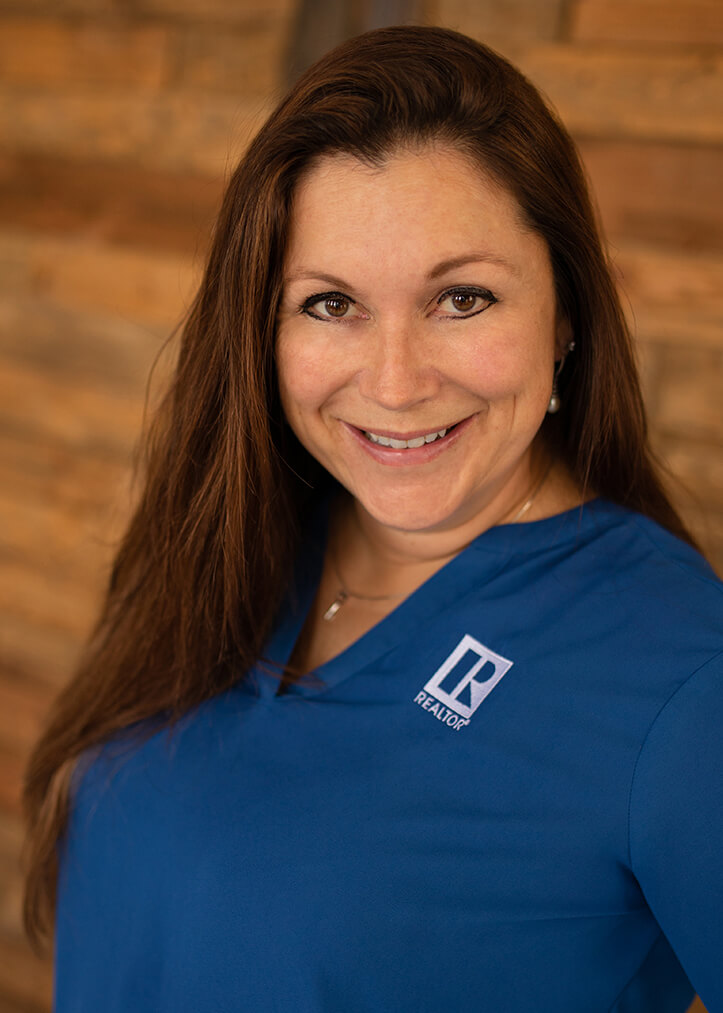 Allison Trimble is a Realtor® specializing in equestrian properties, farm and ranch properties, and residential real estate. As a former horse trainer, and a current owner, breeder and non-pro competitor in cow horse and reining events, she combines her experience in the horse industry with her lifelong real estate expertise to guide her clients through the real estate process.
Learn more at www.coastalrealtywa.com