Inspiring Community and a Competitive Edge
by Catherine Madera
A new equestrian center opens its doors this month on a historically noteworthy piece of property in Northwest Washington. Located at 1090 E. Smith Rd. in Bellingham, Creidmount Saddle Club makes its home at the stable known best as Papetti Pastures. It will be stewarded under the watchful and passionate eye of Kimberly Barber of Orion Equestrian Training. Barber christened the substantially upgraded facility Creidmount in honor of her Irish heritage. In old Irish and Scottish Gaelic creid translates "believe." Perhaps no other word more accurately describes Barber's approach to classical horsemanship and the equestrian lifestyle.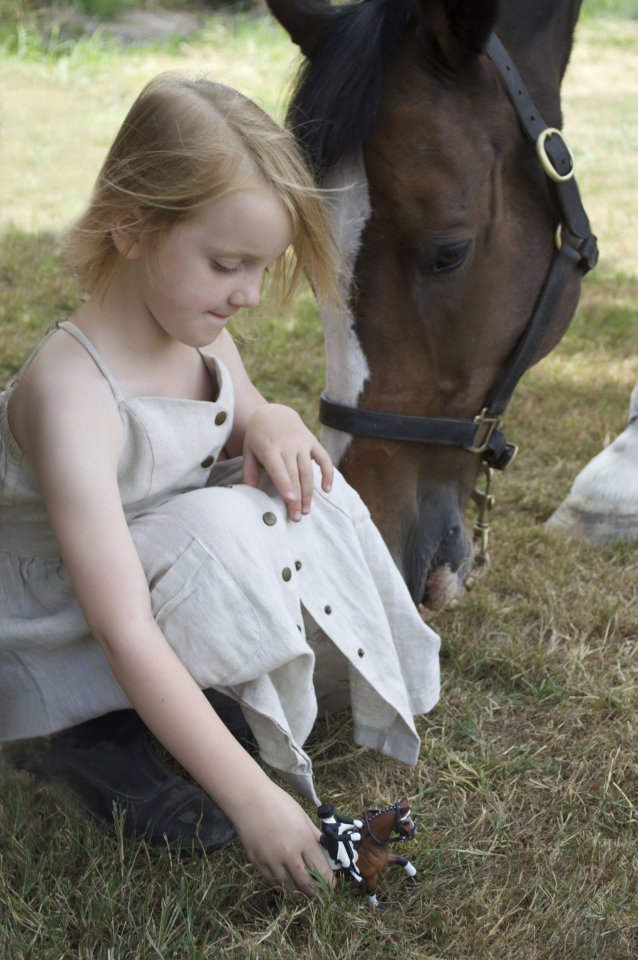 "I believe in every rider and every horse," says Barber emphatically. This belief drives her desire to search for that elusive "edge" where excellence and professionalism meet the simple joys of an equine lifestyle shared in community. The sort of joy Barber herself experienced as a youth, riding under the stars of Orion on warm summer nights. That edge will be the focus and goal of Creidmount.
The vision of such a facility began when Barber visited a Hanoverian training program in Germany and, later, a stable in Australia. Impressed with the feel of both facilities, something she describes as "old European saddle club," she began dreaming of a place where riders could both strive for excellence and feel at home in a supportive community. This place wouldn't just train riders and promote a specific discipline or trainer which is most common in this country, it would fuel the passion for living a positive and fulfilling lifestyle.
The facility on Smith Road has long been admired for its impressive indoor arena (one of the largest in Whatcom County), convenient location near Bellingham and major roads/freeways and a set up that is inviting for shows and events. Now upgraded to include more stalls and a full court dressage arena in addition to the existing arenas, Creidmount is ready for hosting monthly community events, youth camps, shows and clinics of any discipline. While it will serve as a full care boarding facility, home base for Orion Equestrian and Kulshan Ridge Pony Club, the space will also be available for all area equestrians to use and enjoy in various ways.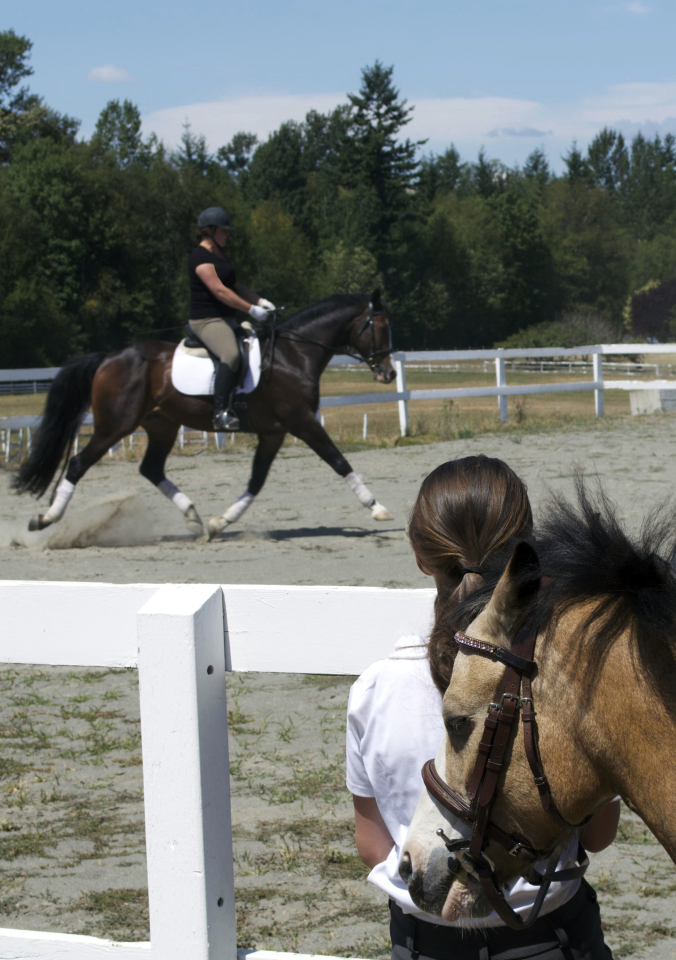 "We want to really develop our youth riding school and also scholarship opportunities for kids who maybe can't afford to ride full time," says Barber.
While Barber's expertise is as a dressage and jumping instructor and coach, she is passionate about great horsemanship and the bond between horse and rider. Her training motto? Great riders are a reflection of a great foundation, regardless of the discipline ridden. A public relations major in college, Barber is also known for event planning and a fun approach to the often overly serious business of dressage and other English disciplines. Her popular yearly show Dressage in Disguise and Jeepers Creepers Jumpers will continue in nearby Lynden, WA, along with other shows and learning opportunities at Creidmount that are inclusive of the everyday rider.
With its knowledgeable staff and modern services the facility will also offer equine rehabilitation assistance. Creidmount has a TheraPlate Revolution therapeutic platform in house and can work with owners and veterinarians to develop a customized program for horses on the mend. Services include stall rest, cold hosing, wound care, bandaging, medicine administration, cold therapy, hand walking, and riding when the time comes.
Find out more at Creidmount.com and don't miss the upcoming open house November 28th. This special occasion will include vendors, tours of the renovated facility, informational clinics and demos.
Kimberly Barber began her riding career as a member of the United States Pony Clubs at the age of five. She achieved her "HA" certification and is still actively involved in the organization as a club-level examiner and clinician nationwide. Kimberly is a versatile trainer who has a passion for helping youth riders achieve their competitive goals. She focuses on developing well-rounded horses and riders based on dressage principles and the natural progression of a horse's capabilities. By blending training techniques from various disciplines Kimberly developed  Orion Equestrian into a successful dressage and jumping program. Kimberly is a USDF medalist whose diverse equestrian career also includes successes in western dressage, three-day eventing, polocrosse and western disciplines. Her recent accomplishments include the completion of the WDAA Train the Trainer's program and being asked to present at the NW WA Horse Expo and the Great Alaska Horse Expo. Find out more about Orion Equestrian at orionequestrian.com.
Published in September 2015 Issue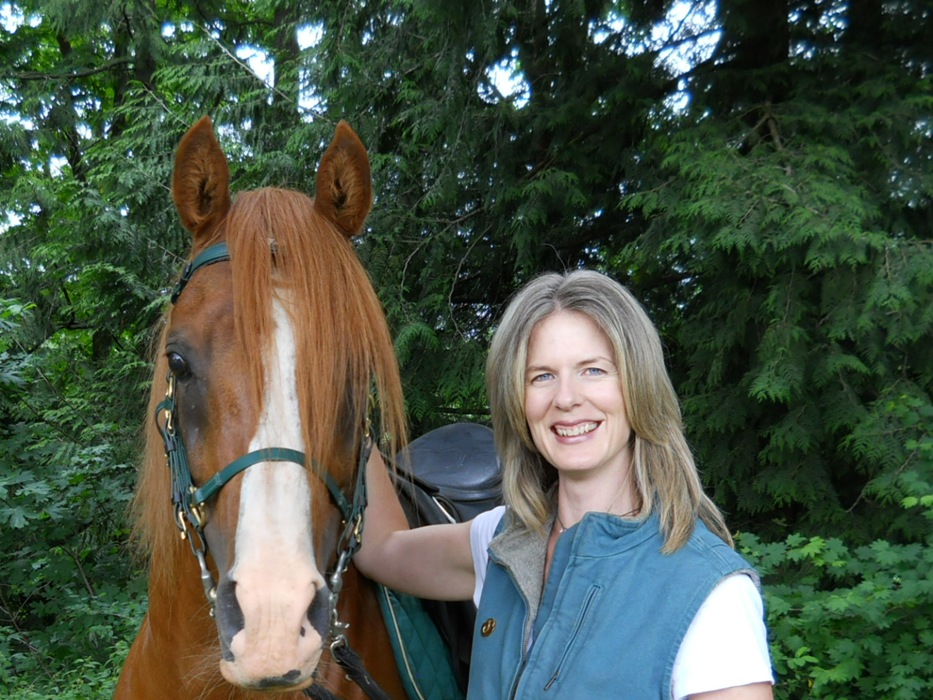 Catherine Madera served as editor of the Northwest Horse Source for five years. She has written for numerous regional and national publications and is a contributing writer for Guideposts Magazine and the author of four equine-related books. She has two grown children and lives with her husband and three horses in Northwest Washington.