Jackpot Speed Event Combines Cowboy Racing, Barrels and Ranch Sorting
by Catherine Madera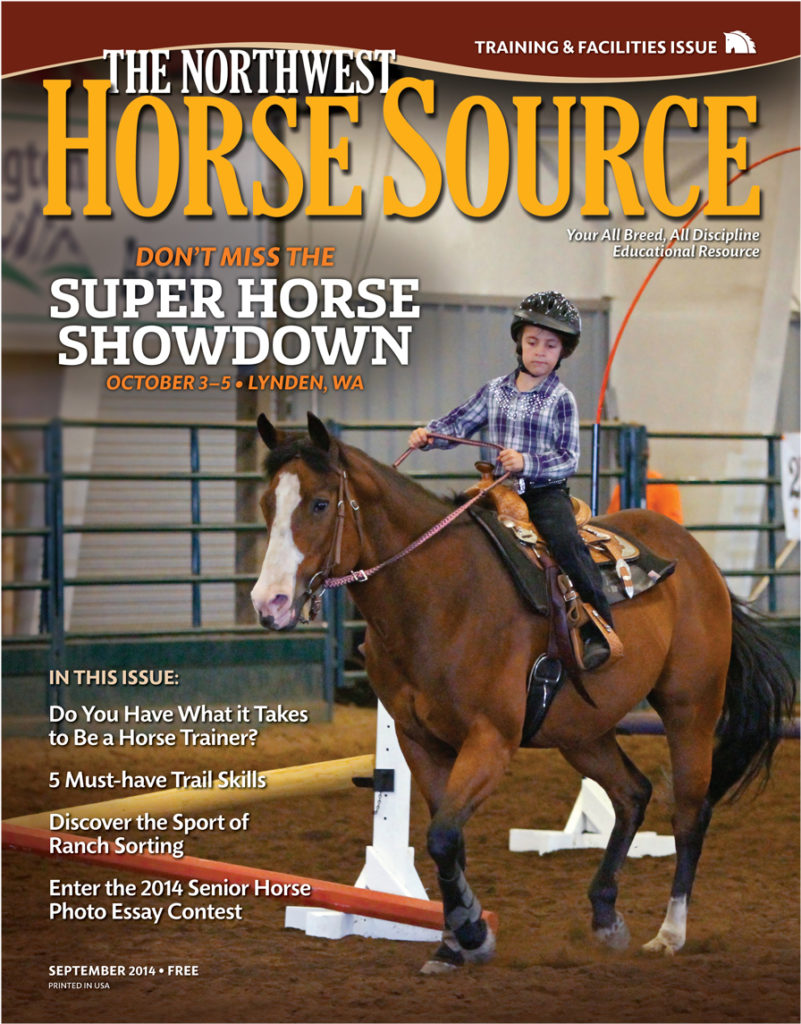 In recent years Hollywood has produced several popular films highlighting a superhero of some kind including Iron Man, Spiderman and Superman. Possessing great heart and extraordinary skills, the hero thrills audiences as they confront and overcome challenges. In a similar spirit, The Equine Events Center at the Northwest Washington Fair, along with 2 Red Pony Productions, is bringing a special kind of competitive fun and equine entertainment to the Northwest October 3-5: The Super Horse Showdown.
"After doing a lot of research and attending several equine expos, we decided that it was a good time to change up the format and focus more on competitions than on clinician demonstrations," explains Events' Center coordinator Mary Jo Turnbull. Turnbull and Selena Burgess created 2 Red Pony Productions, a company dedicated to "creating entertaining and fun events that support the growth of the equine industry."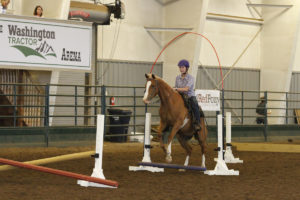 The Super Horse Showdown is a combination of three main events: a 4D barrel race, 2-man draw pot ranch sorting and a cowboy race hosted by clinician and entertainer Craig Cameron. Cameron is co-creator of the popular obstacle race challenge known nationwide as Extreme Cowboy Racing. Participants will be competing for added money and prizes in each individual jackpot, as well as added money and a saddle to the team crowned Super Horse Champion. Competitions will include sanctioned and non-sanctioned divisions. Riders can choose one event or compete in all three. There will be over $5,500.00 in added money in the combination of jackpots and prizes to all who enter any of the three showdown events. The horse and rider team that has entered all three events will be included in the 4th jackpot—The Super Horse. There is $250.00 added money, saddle and championship jacket to first place and prizes to third place.
In addition to the Super Horse Challenge, this event will include clinics by Brent Rollins and Craig Cameron, a pole bending competition, a draft horse pull on Friday night and an entertaining, community-based event on Saturday night.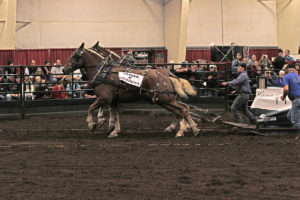 "Last year 18 teams of draft horse pullers came from three states and they had their own added money and prizes," says Turnbull of the 2013 event during The Lynden Horse Expo. "Spectators will be awed and entertained by the beauty and heart of these big, powerful animals." The Pacific Northwest is home to an unusually large number of quality draft horse pulling teams and several of them are expected to attend the Super Horse Showdown.
Besides hosting the cowboy race, Craig Cameron will be offering three days of clinics—12 hours total—at this event. Designed to take riders "from beginning to winning," this popular clinic will push participants to a new level of horsemanship. Sign up for one day or all three. For more on this program visit craigcameron.com.
For those wishing to create their own super horse, clinician Brent Rollins will be on hand for a four day (four hours per day) green horse/colt starting clinic. Any horses in need of basic training, or those having problems on the ground or under saddle, will be welcome in this clinic which begins on Thursday and runs through Sunday. For interested folks without a green horse, there will be a few outside colts available to work with. Participants will present their horses on Sunday; some may even be riding for the first time. Find out more about trainer Brent Rollins at brhorsemanship.com.
No equine extravaganza is complete without shopping and refreshment. The Super Horse Showdown will feature both, as well as a special sponsor and vendor lounge area. VIP treatment for sponsors includes a Saturday night dinner.
For more information, event entry, sponsorship or vendor details contact 2redponyproductions@gmail.com or visit them on Facebook.
Published in September 2014 Issue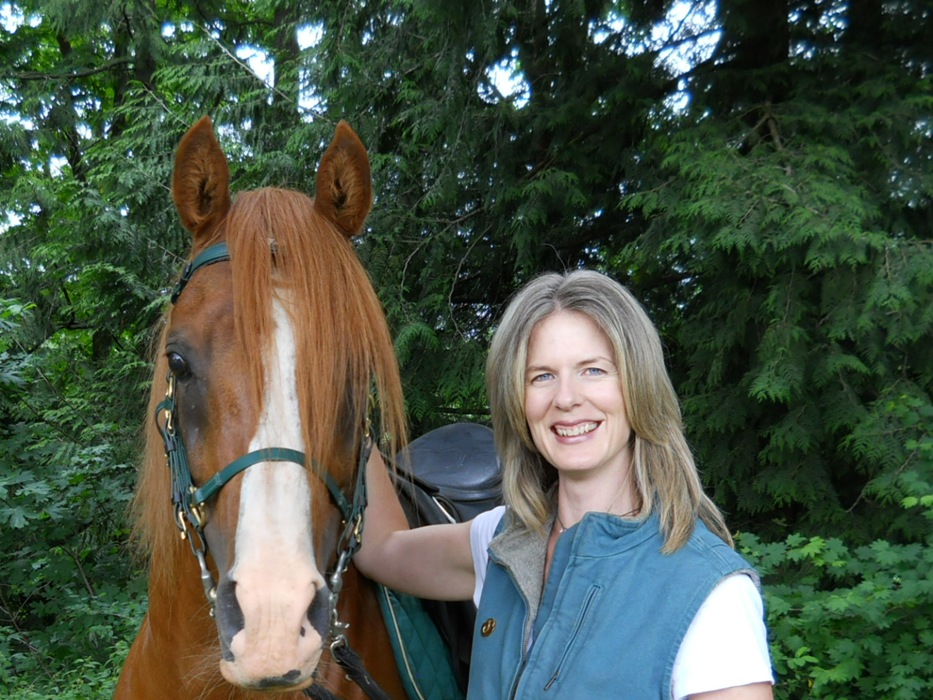 Catherine Madera served as editor of the Northwest Horse Source for five years. She has written for numerous regional and national publications and is a contributing writer for Guideposts Magazine and the author of four equine-related books. She has two grown children and lives with her husband and three horses in Northwest Washington.