Growing Together and Celebrating a Lifetime of Memories
This year we had quite a number of entries for our photo essay contest—what a treat to read about so many cherished equine companions! Interestingly, there were no youth entries. This was unusual but it allowed us to choose two adult winners. Both featured a collection of photos that illustrated a long and special relationship between these owners and their horses, the essence of a photo essay contest. Thank you Linze Bard and Lynn Wallden.
Adult Category
Linze Bard and Jake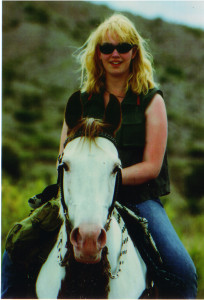 A partner like Jake only comes once in a lifetime. I met Jake when I was 14, and had just landed my first job as a tour guide. It was my responsibility to lead groups of people on 3-4 hour rides up our local Tiger Mountain. I was so excited when my boss pointed out a beautiful paint gelding as my guide horse. I was somewhat less excited when he informed me that Jake was a "re-purposed" bronc horse. Despite Jake's unnatural skill at unloading me, we bonded instantly. I spent the next 4 years earning his purchase price.
He was my main horse, and the only animal I trusted on scary mountain trails. He has saved my life more times than I can count. One day when my family and I decided to trailer down and ride the canyons of Utah, I found myself miles away from anyone who could hear me scream for help; standing on a crust of quicksand. Jake and I went down. The shore was at least 70ft away, and was as deep as I was tall. As I was making peace with my life, Jake reared up on his hind legs and was able to reach the bottom of the pit. He then allowed me to grab onto his ears as he slowly made his way to shore. His incredible will to live saved me that day.
Jake is now 28 years old and has been a constant part of my life. I even took him with me when I joined the Navy and deployed to Texas. To this day, when life is getting the better of me, I can always go out to his pasture and sit between his front legs. His calm and comforting presence will always be treasured.
Adult Category
Lynn Wallden and Mapleleaf Syrprize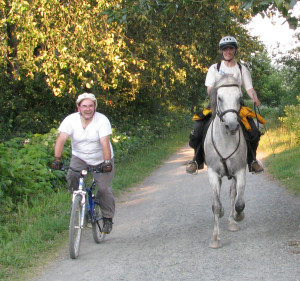 He came.
A surprise,
our beautiful baby boy.
We were new to horses.
He was new to people.
Together
every day was new.
We learned from each other.
He grew, and we grew.
Inseparable
we roamed the trails, vaulted,
did dressage, led camp rides.
Now
we are both white haired
And we roam slowly.
But together, still
learning from each other.
Published in December 2015 Issue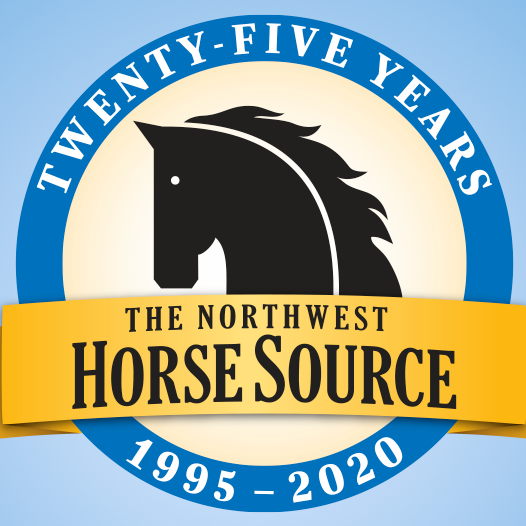 The Northwest Horse Source is an independently owned and operated print and online magazine for horse owners and enthusiasts of all breeds and disciplines in the Pacific Northwest. Our contemporary editorial columns are predominantly written by experts in the region, covering the care, training, keeping and enjoyment of horses, with an eye to the specific concerns in our region.