Submissions for 2018 are now closed.
Thank you to all our entry submissions and for trusting us with your beloved senior equine's stories. We know they are all special and dear to our hearts.
WINNERS ANNOUNCED!
Click HERE to read the winning story submissions, but fair warning – have tissues ready!
Winner: Bubba—Bringing Love to Those Who Need It Most
Essay By Barbara Boehme
Runner Up: Bugsy: A Horse Not Forgotten
Essay By Christina King
2nd Runner Up: Cimarron—Horse of the People
Essay by Alexis Warner

Enter the NWHS Senior Horse Essay Contest!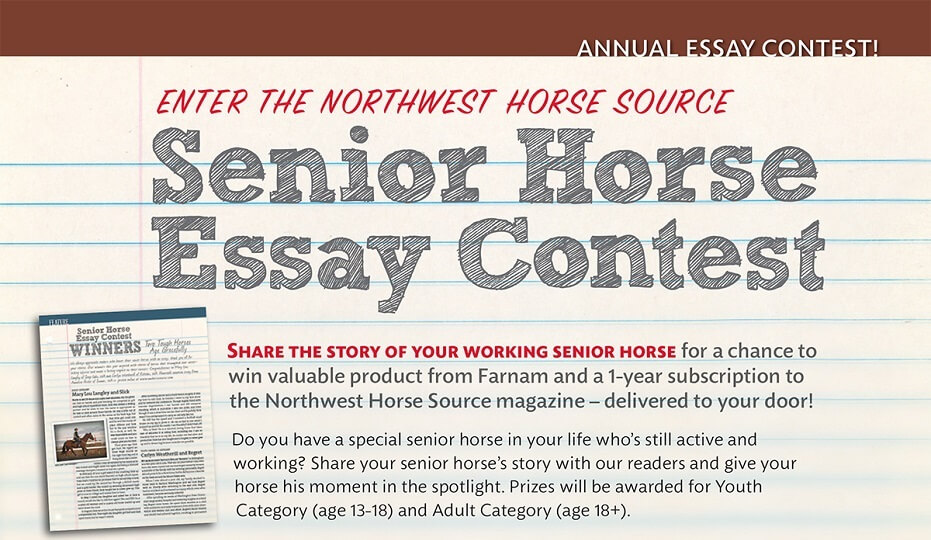 Share the story of your working senior horse for a chance to win!
Do you have a special senior horse in your life who's still active and working? Share your senior horse's story with our readers and give your horse his moment in the spotlight. Prizes will be awarded for Youth Category (age 13-18) and Adult Category (age 18+).
ENTRY DEADLINE: OCTOBER 15, 2018
WINNERS WILL BE NOTIFIED BY NOVEMBER 15, 2018
GUIDELINES…
• Horse must be 18 years or older
• Essays must be 400 to 500 words in length
• Submission must include 1 photo (digital or hard-copy) of your working senior horse, preferably "on the job"
• Digital photos must be high-resolution .jpg or TIF images at least 300 dots per inch (dpi) at 3 x 5 inches
• Hard-copy mailed photos* should be 4 x 6 inch or larger, printed on quality photo paper. (No plain paper prints.)
• Essay text may be typed in the body of an email or attached as .doc, .docx or .rtf file; other file types will not be considered
• Include your name, postal address, email address (if available) and phone number
• Indicate whether your entry is for the Youth Category (age 13-18) or Adult Category (over age 18)
* MAILED MATERIALS WILL NOT BE RETURNED; SEND ONLY COPIES
SUBMITTING YOUR ENTRY…
• Email to editor@nwhorsesource.com with the subject: "Senior Horse Essay"
OR
• Mail to:
The Northwest Horse Source
Senior Horse Essay Contest
7661 McLaughlin Rd/# 574
Falcon, CO 80831
Please note that time does not allow us to acknowledge receipt of entries, whether by email or postal mail.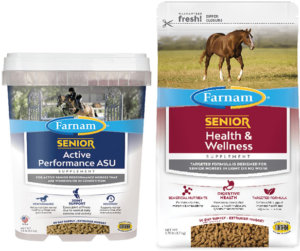 Winning Entry in Each Category Receives…
• Featured publication in our December 2018 issue
• Farnam® senior horse supplements
• Free one-year home delivery subscription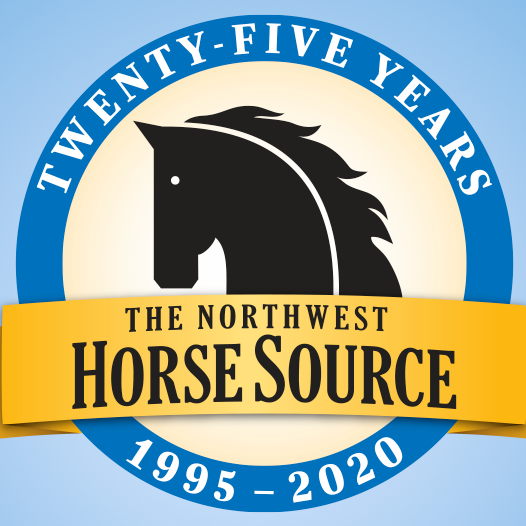 The Northwest Horse Source is an independently owned and operated print and online magazine for horse owners and enthusiasts of all breeds and disciplines in the Pacific Northwest. Our contemporary editorial columns are predominantly written by experts in the region, covering the care, training, keeping and enjoyment of horses, with an eye to the specific concerns in our region.