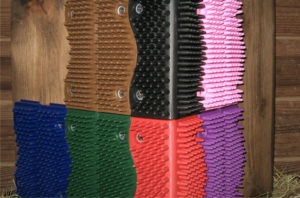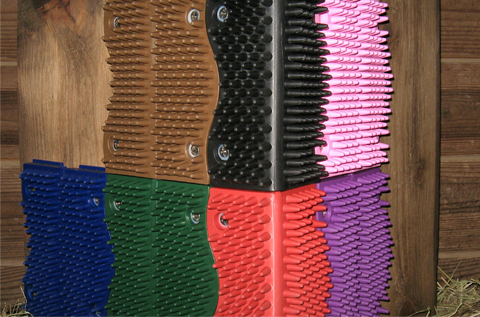 ScratchnAll is the veterinarian used and approved durable scratcher pad manufactured by Animent®. These scratcher pads have been named an official vendor with equestrian and livestock wholesaler Intrepid International. ScratchnAll pads are used by domestic and exotic animals large and small.
ScratchnAll® offers a safe, effective choice in self-scratching for your animals that will not harm the skin, face or eyes. The small, durable nubs on each scratcher pad offer a comfortable, satisfying and non-irritating way for animals to relieve itching while massaging key acupressure points. The pads give animals a safe place to scratch anytime they feel the urge. ScratchnAll is leading the way in multi-animal scratchers.
Each pad is made of durable hard or 'soft touch' nubbed rubber with 212 stimulating acupressure points. The interlocking design makes installation easy on flat surfaces or corners. The unique interlocking shape can create grids best suited for each animal's enrichment needs. Each made-in-America pad weighs ten ounces and measures 6″ x 5″ x 1″ and is made with an elastomer that is FDA compliant. They are safe, durable, bend around corners, interlock like a puzzle, and are accompanied by stainless steel hardware for mounting.
Read testimonials, learn more, and order ScratchnAll® high quality pads for barns, stables, homes, and kennels at www.scratchnall.com.
Founder Cynthia Garry is often asked "how did you ever get into this?" This is her story – click here to listen: https://soundcloud.com/user-117983170/the-story-of-scratchnall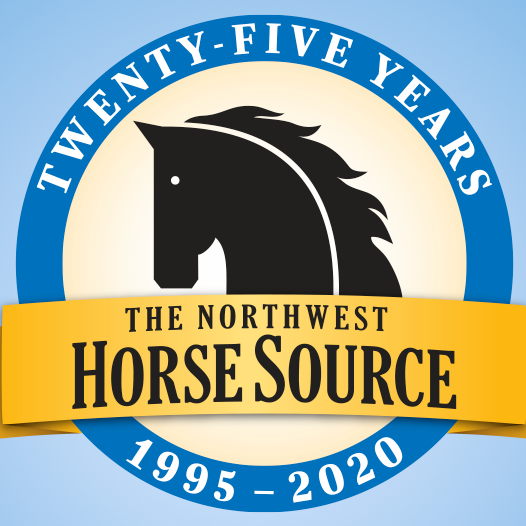 The Northwest Horse Source is an independently owned and operated print and online magazine for horse owners and enthusiasts of all breeds and disciplines in the Pacific Northwest. Our contemporary editorial columns are predominantly written by experts in the region, covering the care, training, keeping and enjoyment of horses, with an eye to the specific concerns in our region.