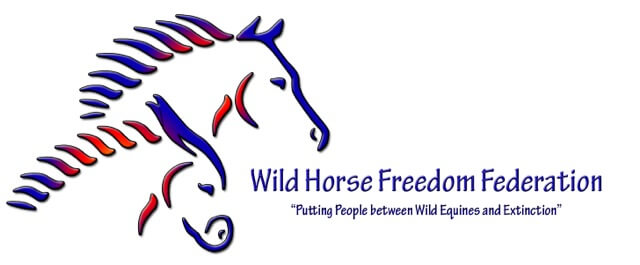 For most individuals, fulfilling a child's deepest wish of receiving a live pony as a gift for the holidays is unrealistic, but what if you could save a pony… thousands of them this holiday season?
The non-profit Wild Horse Freedom Federation (WHFF) – one of the nation's leading advocates for wild horses and burros – is offering a unique holiday gift item that is off the hook (or hoof), while supporting an organization giving a voice to a special group of endangered animals currently under siege on our public lands across America. Though old Western movies romanticize the beauty and grandeur of seeing wild horses roaming the plains of the historical Wild West, the truth is today these animals are being hunted, rounded up, ripped away from their families (herds) and often sold to slaughter houses – with the needs of special interests being put first before the lives of these majestic creatures.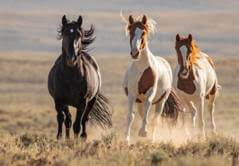 That's why Wild Horse Freedom Federation is offering this holiday season a way to give and also give back… to the wild horses and burros in desperate need of protection. Wild horse photographer and WHFF's Director of Field Documentation Carol Walker is generously donating 50% of the sale of her breathtaking latest coffee table book, Wild Hoofbeats: America's Vanishing Wild Horses and her 2019 photo calendar to the Wild Horse Freedom Federation in support of the organization's efforts to save these animals. For years, Carol has been photographing wild horses in their natural habitat and has witnessed first-hand the cruel and inhumane helicopter round-ups that rip families apart, like these wild horses in the photo to the right.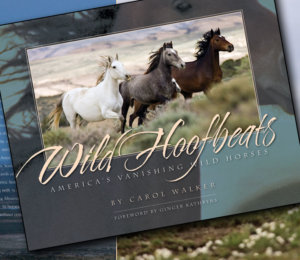 In addition, everyone making a donation will be able to download a special customized donation certificate (in a loved one's name) – that includes a custom beautiful photo of a wild horse – that will help keep wild horses and burros roaming our public lands for years to come. To donate or purchase the special book / calendar, individuals can visit Wild Horse Freedom Federation's website at http://wildhorsefreedomfederation.org/wild-horse-freedom-federation-fundraiser/.

We welcome the opportunity to be included in any suggested, unique holiday gift item lists you are working on, and happy to provide more information on this important effort. Thanks again for considering and hope you can include, especially as we head towards Giving Tuesday.

<!-comments-button-->