Horses are a big strong animal by nature and the products that we buy for them have to be strong enough to hold up to their abilities. Recently we horse owners have changed our way of thinking and have been buying horse products with a little more safety built into them; products that will breakaway under stress or allow a scared horse to have a safe release. I've told many horse owners that it is a lot cheaper to replace or repair a horse product than it is to repair their horse. So, most people who blanket their horse usually have a good working relationship with a reputable wash and repair professional.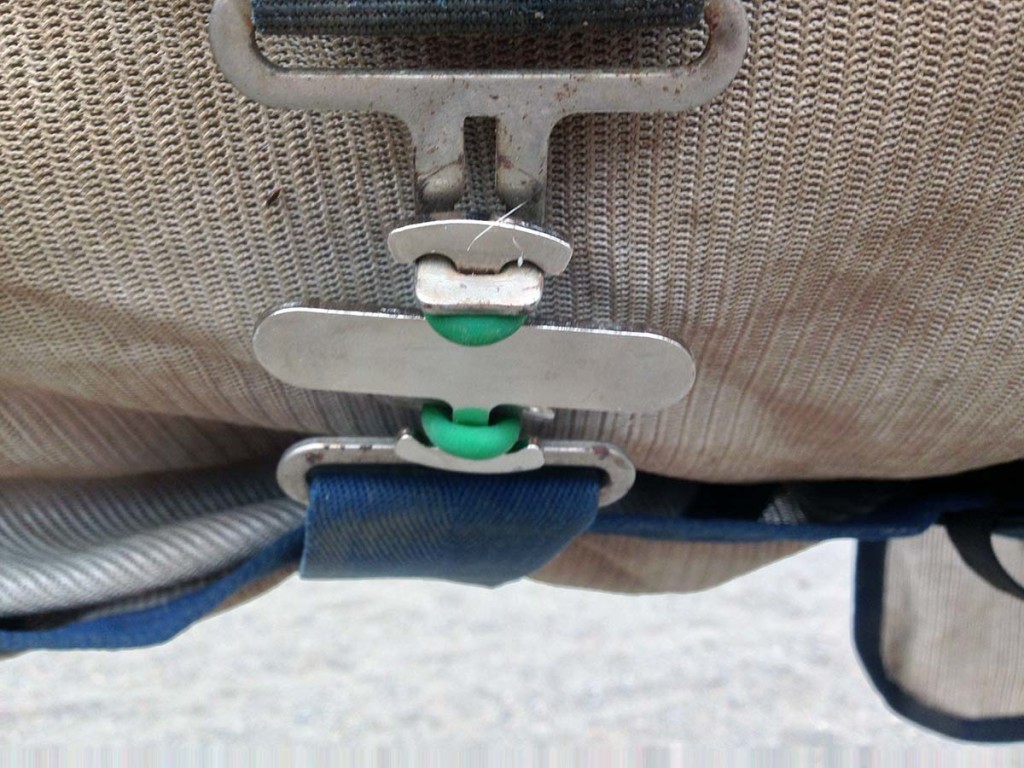 Horse blankets and sheets are bought and use to protect our horses but how many times have we gone out to feed and have found our horse shivering in one corner of his stall and his blanket shredded into rags in the other corner looking like they had just finished a ten round boxing match and not knowing quite for sure just who the winner is. But, as both the owner of the horse and the blanket, you know that you definitely have a mess to deal with.
Major horse blanket damage is commonly caused by a horse laying or rolling and getting a hoof over his belly strap. As a horse blanket wash and repair professional, it is common for horse blankets to come in with the surcingle buckle bent out of shape or broken, the belly strap torn or missing, or the side of the blanket ripped out or maybe even a combination of these, all of which are frustrating and costly to you the blanket owner. This damage could be prevented with a belly strap buckle that would break away under stress. I enjoy the challenge of fixing things and doing a nice job of it; but most of all, I like solving challenging problems. I've worked with a lot of hardware and have several hardware catalogs and know of no break away buckle that would satisfy the job of a horse blanket belly strap break-a-way. So, I set out with determination and some very definite parameters for a new breakaway buckle.
The buckle has to be easy to use.
It has to work, even in harsh, muddy or frozen conditions.
It has to be economical.
It has to fit most all horse blankets and sheets that are currently being used.
I am very pleased to introduce and make available "Bebop's Blanket Saver Safe-T-Link" by Rusty Kettle Ranch. Bebop's Blanket Saver Safe-T-Link turns your horse blanket belly strap surcingle buckle into a breakaway buckle which protects your blanket or sheet from major and costly damage. The surcingle buckle breakaway kits are available in a single blanket kit for $12.99, a five pack kit for $62.49, and a ten pack kit for $110.99. To order the surcingle buckle breakaway kits, go to www.rustykettle.com or call Arlyn at (509) 947-3688. Dealer inquiries welcome.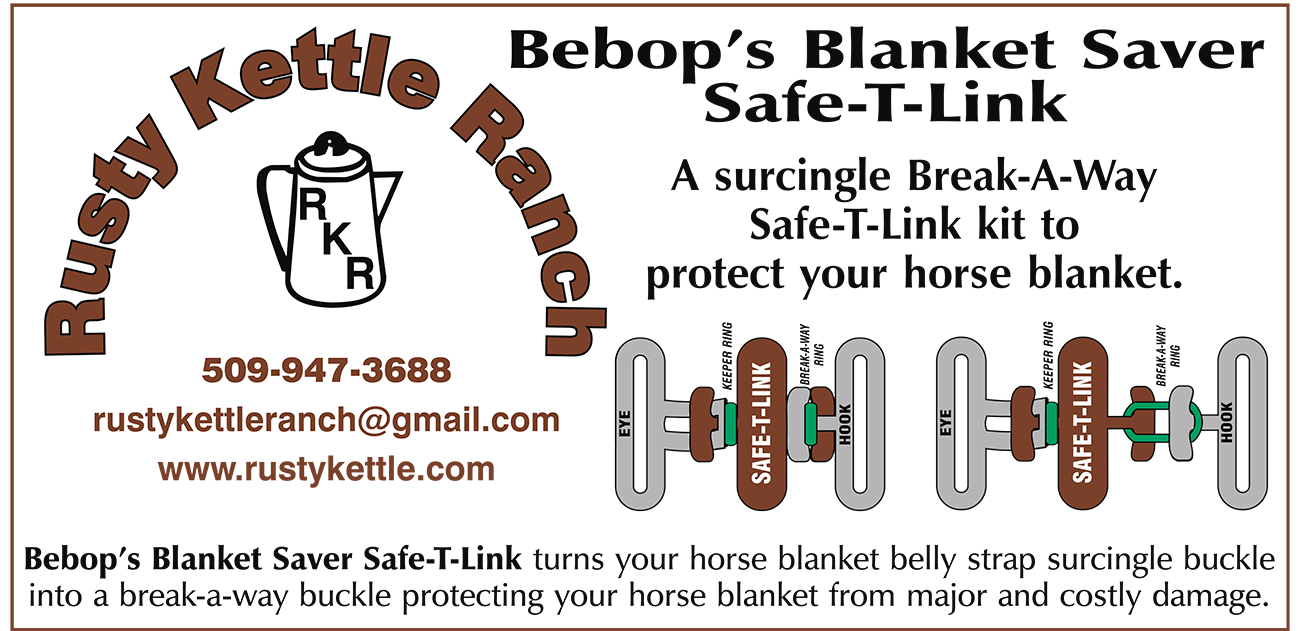 Publisher's Note: I found this super easy to install on the blanket and it certainly saves on torn straps. First day I used it one of the straps was unbuckled. The only thing missing was the small band holding the link to the surcingle buckle. A very worthwhile investment.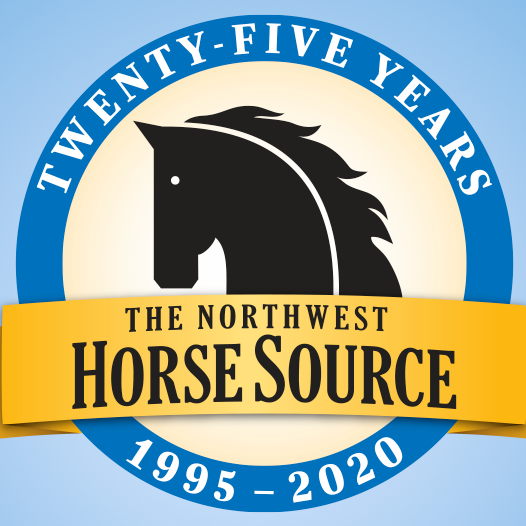 The Northwest Horse Source is an independently owned and operated print and online magazine for horse owners and enthusiasts of all breeds and disciplines in the Pacific Northwest. Our contemporary editorial columns are predominantly written by experts in the region, covering the care, training, keeping and enjoyment of horses, with an eye to the specific concerns in our region.