Washington, D.C., July 28, 2016 – Time to Ride is proud to announce that participating hosts have scheduled a record number of events in the 2016 Challenge! The Time to Ride Challenge is a nationwide grassroots contest in which stables, clubs, and businesses across the country host events designed to introduce new people to horses with the goals of growing their businesses and creating new lifelong equestrians. The Challenge began June 1st and runs 120 days, ending on September 30th. In 2015 hosts scheduled a total of 644 events, surpassing 2014's events by over 100. The 2016 Challenge currently has 755 events scheduled, already shattering last year's record. With two months left in the Challenge, that number is sure to continue to grow.
Families and individuals are encouraged to find upcoming events nearby by visiting the Time to Ride website and map. Each Challenge Host has its own unique events, ensuring there are horse activities planned to fit a variety of interests. In addition to open houses, pony meet-and-greets, and free riding days, hosts are becoming creative with their events. For example, Cooperstown Equestrian Park, located in Hartwick, NY, is inviting equine enthusiasts to a Frozen watch party where their Norwegian Fjord horse, Apollo, will be the guest of honor.
Time to Ride Challenge Hosts compete to grow their businesses while helping people experience what a wonderful impact horses can have in their lives. Julie Harris of Centerline Dressage, located in Kerhonkson, NY, hosted an event on July 23rd and described the rewarding experience: "The joy of seeing everyone react to the horses makes it all worthwhile. Especially the little ones, when they got to be face to face with a horse their size! We are quite close to New York City so many of our tourists have not seen a live horse."
The 2016 Time to Ride Challenge has 216 active hosts across the nation that have already introduced nearly 7,000 individuals to horses. These first-time horse experiences will help hosts convert leads to lifetime equine enthusiasts and participants in the horse industry. To view photos from past events and National Meet-A-Horse Day, visit the Facebook page, https://www.facebook.com/timetoridehorse/.
In 2016, enrollment is open throughout the Challenge. Becoming a Challenge Host is free and simple. With over 60 days remaining, there is still plenty of time for businesses to register, host events, and grow their businesses while taking a shot at cash and prizes.
The Time to Ride Challenge continues through September 30th. To find an event, visit the map on timetoride.com. To become a Challenge Host, visit the website and create an account to get started. For more info, please call 512-591-7811 or contact info@timetoride.com.
The American Horse Council's Marketing Alliance
Time to Ride is an initiative of the American Horse Council's Marketing Alliance, formed to connect people with horses. It is designed to encourage horse-interested consumers to enjoy the benefits of horse activities. The AHC Marketing Alliance is made up of the following organizations: the American Association of Equine Practitioners, Active Interest Media, the American Quarter Horse Association, Dover Saddlery, Farnam, Merck, Merial, Morris Media Network Equine Group, Purina Animal Nutrition LLC, Platinum Performance, United States Equestrian Federation, and Zoetis. Program Partners are Absorbine, the American Paint Horse Association, Equibrand, the National Cutting Horse Association, the National Reining Horse Association, Rood and Riddle Equine Hospital, and the Texas A&M University Equine Initiative; Lumina Media, Pyranha Inc., the America's Mustang Campaign, and Colorado State University Equine Sciences Program.
 About the American Horse Council
The American Horse Council is a non-profit organization that includes all segments of the horse industry. While its primary mission is to represent the industry before Congress and the federal regulatory agencies in Washington, DC, it also undertakes national initiatives for the horse industry. Time to Ride, the AHC's marketing alliance to connect horses and people, is such an effort. The American Horse Council hopes that Time to Ride will encourage people and businesses to participate in the industry, enjoy our horses, and support our equine activities and events. The AHC believes a healthy horse industry contributes to the health of Americans and America in many ways.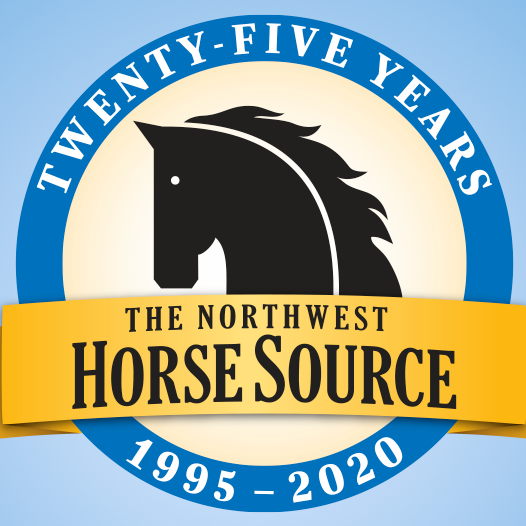 News from the horse industry. Sharing today's information as it happens. The Northwest Horse Source is not responsible for the content of 3rd party submissions.