Getting – or Making – the Best Sorting Horse
by Roger Braa and Catherine Madera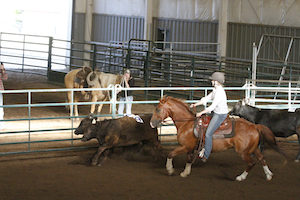 Ranch sorting is known as a sport for any horse, but can any horse truly make a good partner? This month Roger Braa shares what he has learned in his years working with sorting horses, both in this country and in Europe. What he's seen, and what he likes, may surprise you.
Question: If sorting is a sport for any horse, do you see a variety of breeds in competition?
Answer: Mainly I see Quarter Horses. In competition, 19 out of 20 horses will be Quarter Horses. They are truly bred to do this kind of work. In clinics and club related stuff, however, there's more variety. As long as the horse isn't afraid of cattle you can have fun with it. Arabians can be cowy and in Europe I've even worked with Halflingers and Norwegian Fjord horses. Halflingers are quite nice horses.
Question: Outside of being well-broke, what additional skills should a sorting horse have?
Answer: The definition of "well-broke" is different depending on who you talk to. I tell people the most important part of my horse's training is the stop and the back-up.
Question: Should a person assume a reining, cutting, or cow horse will make a good sorting horse?
Answer: No. A cutting horse is trained to stay off of the cow, in a defensive position. This is also a horse's natural instinct. You must teach a horse to be offensive. Ranch sorting is an offensive sport, opposite of cutting. During a sort the horse must not react and drop their shoulder to a cow. A good cutting horse knows its advantage is working from a distance and will revert to this training. I do see washed up cutting horses—those that never had a lot of success—train up to be good sorting horses. With the trained cow horse, it has all the makings of a sorting horse in there it simply needs to be introduced to the sport. It's not as easy as it appears to transition a cow horse to sorting. I tell people my ideal sorting horse has the cowyness of a cutter, the athleticism of the cow horse and the handle of the reiner, and I want all that in 35 seconds or less. The truth of it is I'd take a trained reining horse to introduce to sorting over the other two disciplines.
Question: Should you put a horse in training to become a sorting horse, or buy an experienced horse to learn on?
Answer: Seek out a good trainer first. Don't go buy a cutting/reining horse and expect it to be a great sorting horse. Go to clinics and learn the sport; talk to other people. It's a team event so it's very important to get to know others. Also, understand what kind of person you are. Some people want to learn along with the horse and are interested in buying a less expensive prospect, putting it in training and getting lessons so they are part of the journey. Other people don't enjoy that and value a finished horse. A good trained sorting horse will cost anywhere from $7,500–$15,000; you'll end up spending about the same money after training/lessons with the prospect. Regardless, make sure you buy from a reputable person. In the show ring the sport is changing and getting more competitive so often people have a trainer coaching them at home and in public. We used to turn horses into sorters, now we are building them that way from the start.
Question: Describe the ideal sorting horse, including any particular bloodlines you favor.
Answer: I like Highbrow Cat breeding and have lots of "cats" on my place. Descendants (not sons/daughters) of Smart Little Lena are good, too, but Highbrow Cat is my favorite. They are incredibly trainable and have a lot of heart. I prefer mares over geldings, in general, because they tend to have more heart and a horse 14'2-15 hands that can elevate the heart girth and get back. The horse has to know how to stop and go—"the sting." Of course I like a pretty horse, too, like anyone else, but pretty doesn't win checks.
Originally Published October 2014 Issue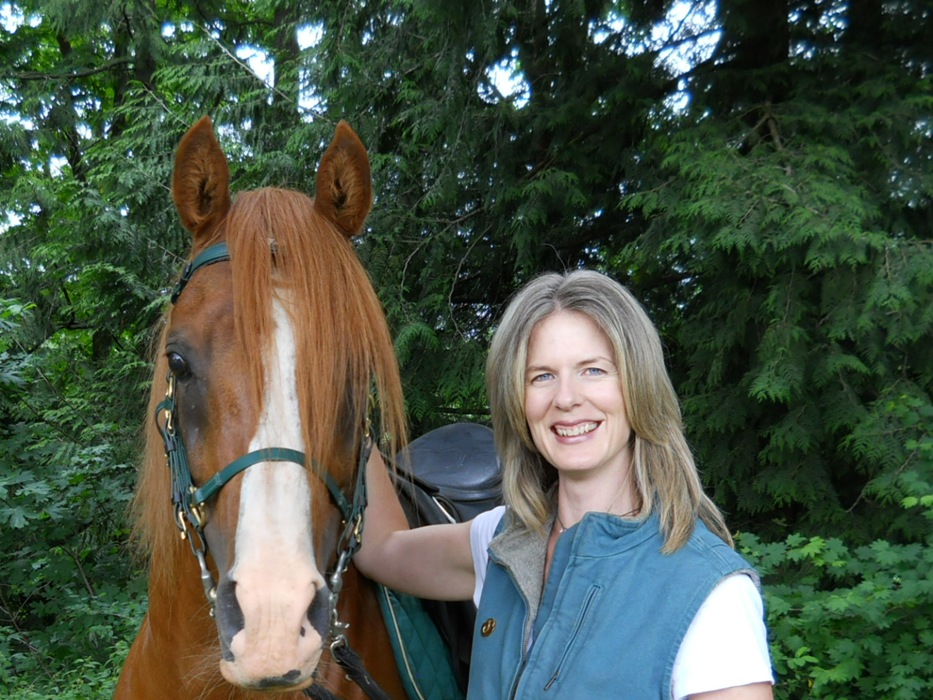 Catherine Madera served as editor of the Northwest Horse Source for five years. She has written for numerous regional and national publications and is a contributing writer for Guideposts Magazine and the author of four equine-related books. She has two grown children and lives with her husband and three horses in Northwest Washington.