Fall in Love with this Affordable, Family-Friendly Sport
by Allison Trimble
Equestrians are always looking for ways to enjoy their horses. I personally fell in love with working cowhorse, but that is not a sport for everyone. Cowhorse competition requires a high level of commitment, both of time and finances, to even be able to participate, let alone be competitive. I would love for all of my students to have the ability to reach for the stars in their horse endeavors, but that is not reality. Still, I constantly look for ways to get my clients more involved and an exciting and affordable activity is the sport of ranch sorting.
Ranch sorting is a competition where a team of two sorts cattle from one 50 – 60 foot round pen to another through a twelve foot opening. The 90 second time period starts as the team crosses between the pens and the starting number is announced. The cattle are numbered 0 through 9 and are moved sequentially from the starting number. If any cow crosses between the pens out of order, the team is disqualified, otherwise the teams are awarded the number of cattle sorted over the amount of time. We started bi-monthly ranch sorting practices at the Northwest Washington Fair Tractor arena this fall and the response has been remarkable. I also have been hosting clinics where we deconstruct the sport and it has given me a lot of insight into how much this sport has to offer. There are many reasons to get involved.
Any level of rider: Whether you are a beginning rider or an advanced horseman, this is a sport for you. Beginners can move at their own pace and learn to steer their horse and handle cattle at the same time.

 

Advanced riders can show off with quick handling and precision. You receive a ranking in the sport that qualifies you based upon your experience and earnings. This helps to keep the playing field even in competition.
Any type of horse: The predominant breed of horse used in cowhorse competition is the quarter horse. They are best suited for the particular maneuvers. In ranch sorting, any breed of horse will work.

 

At the clinics we have put on we have had everything from Standardbreds and Arabians, to Morgans with great amounts of success.
Family Friendly Sport: Ranch sorting is rooted in the tradition of the ranching lifestyle. The environment encourages family involvement and riders of all ages can try their hand at the sport. Teamwork is crucial to successfully moving the cattle from one pen to the other and it is a perfect way to spend time with your loved ones in a positive environment.
Affordable: Most cattle sports require large numbers of cattle to practice on and that is very expensive and difficult to organize.

 

It is important that your horse gets cattle experience, but a person can get by with a horse without quite as much cattle experience if it has a good handle on it. The competitions are significantly less expensive than many other cattle sports and the paybacks from the jackpots are often quite good.
Improve your horsemanship: I think people have the easiest time learning when they are applying new knowledge. This is a perfect way to learn steering, stopping, and control.

 

Training with a purpose is always the best way to make progress. Winning is always fun, but I am quick to caution riders that this is just like any other sport. Building a quiet and confident horse is key to long term success. I prefer for people to have some experience in a clinic or lesson environment before they try to go out and compete. With all high speed, timed sports that are not judged it is easy to let your horsemanship slip. Remember that every ride is a training opportunity so keep the best interest of your horse and the cattle in mind.
Excited? I hope so. This is your chance to try something new. It has been great fun to see the variety of horses and people who are participating in our ranch sorting clinics. I love seeing a horse/rider team take on a new task and have success. Check out the ranch sorting opportunities in your area!
Published February 2012 Issue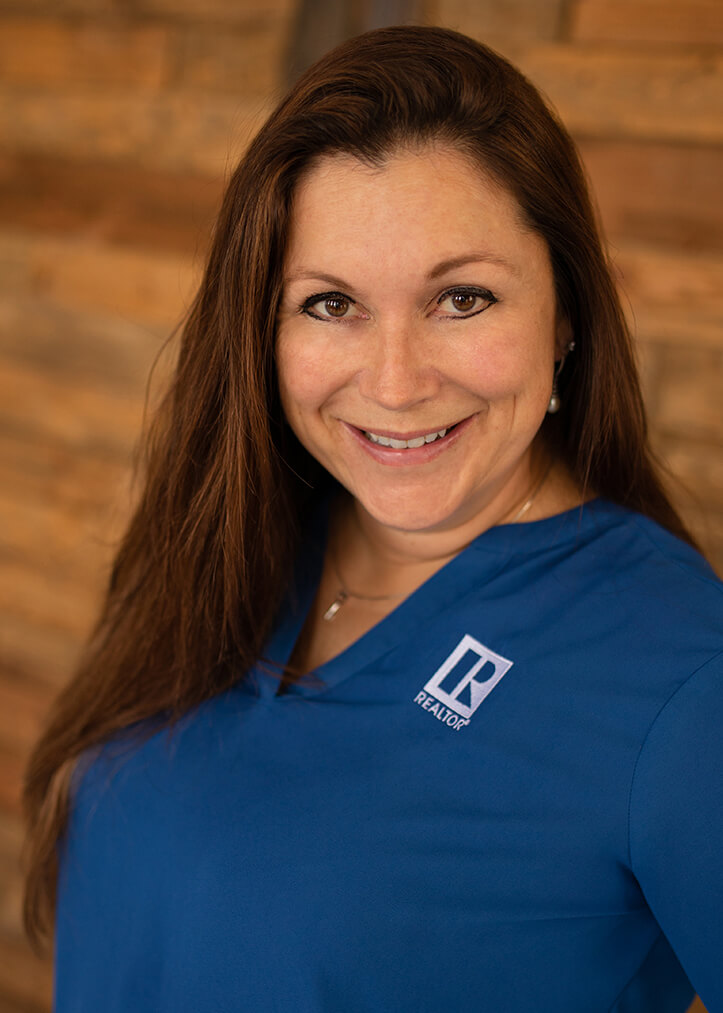 Allison Trimble is a Realtor® specializing in equestrian properties, farm and ranch properties, and residential real estate. As a former horse trainer, and a current owner, breeder and non-pro competitor in cow horse and reining events, she combines her experience in the horse industry with her lifelong real estate expertise to guide her clients through the real estate process.
Learn more at www.coastalrealtywa.com