Steady Mounts to Help Train Mustangs
By Club Staff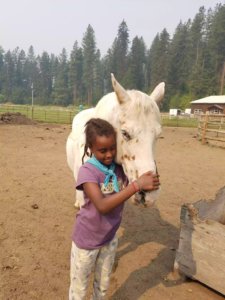 Winter's stark beauty will soon overtake autumn's glow at Stonewater Ranch. Our herd of domestic horses will be a little more spoiled this winter, thanks to their new sheltered feed area. Using four of the barn's original stalls as mustang runs has necessitated the building of new, run-in feed shelters for our current herd.
These steady mounts are the ones we've turned to over the years to reach each student. They are the ones who continue to get ridden over miles of trails and carry beginning riders through the Cascade foothills. They will be the ones who will step up in yet another way as our ministry partners by assisting in the acclimation and training of the new mustangs. Thanks to the dedication of our staff and volunteer team this autumn, our heroic horses will have dry footing and a place out of the wind to eat and lounge.
Mustang runs will be set-up and filled by the first of December, and mustang gentling will begin as soon as our new herd members arrive.
To learn more about Stonewater Mustangs and Wild Hearts, or to be a part of what God is doing in teen lives through Horse Adventures, please visit www.yd.org/stonewatermustangs.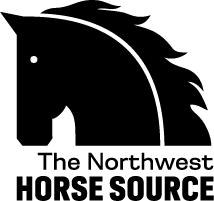 The Northwest Horse Source is an independently owned and operated print and online magazine for horse owners and enthusiasts of all breeds and disciplines in the Pacific Northwest. Our contemporary editorial columns are predominantly written by experts in the region, covering the care, training, keeping and enjoyment of horses, with an eye to the specific concerns in our region.