Ten Tips for Buying in the Virtual Marketplace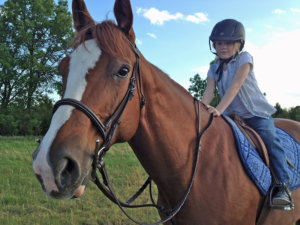 by Katie Shoultz
The old adage of "buyer beware" can be elevated to an entirely new level when purchasing a horse sight unseen. With a virtual equine marketplace at the touch of a screen or click of a mouse, buyers and sellers are now considering and/or engaging in long-distance transactions as a viable option. Below are 10 considerations to keep in mind when beginning your modern-day horse shopping endeavor.
True horsemanship is synonymous with continual learning.

 

Apply this to your horse shopping adventure and learn about major conformation flaws, good bloodlines, a seller's reputation as well as how to discern subtleties in videos and pictures.
Honestly assess your interest level in a horse and act accordingly.

 

From a seller's perspective, a buyer that acts professionally and with serious interest is more likely to garner pertinent information about a horse.

 

If you're still in the beginning stages of shopping around, let the seller know.

 

They may even make some recommendations of horses to look at within their own network.
Don't be reluctant to ask for more pictures or video footage.

 

If you're buying a horse that must be amateur friendly ask for a video showing an amateur riding.

 

If you like the horse under saddle, ask for a video showing the horse in the cross-ties, loading in a trailer, and other activities that would provide a sense of the horse's ground manners and overall personality.
Explore legal options that can provide a foundation for good business relations.

 

If a solid trial agreement document exists, a seller may be more willing to send the horse out on trial. Typically, the seller requires that the potential buyer assume the risk of loss should anything happen.

 

Basically, the familiar "you break it you buy it" rule.

 

Insurance can be picked up on the horse to help alleviate financial burdens.

 

(However, insurance companies usually do not provide loss of use coverage in instances where their pre-purchase vet exam form has not been completed). 
Avoid sellers who require a non-refundable deposit to "hold" a certain horse.

 

Unless the horse is truly unique, a deposit should at least be refundable.

 

There are many good horses available to a person who is patient and willing to invest the time it takes to find them. 
Ask for input from your vet and farrier before committing further to the horse.

 

For example, if you ask the seller for close-up pictures of the hooves many farriers can spot issues from good quality photos.

 

This also helps guide the pre-purchase exam process should there be any issues that warrant a closer inspection.
Ask a trusted horse person or trainer for guidance.

 

If you're not currently working regularly with a trainer, ask one that you have good relations with to see if they would be willing to talk to the seller.

 

Sometimes sellers will more readily disclose information to a trainer and the trainer can speak to your riding level and needs.
Consider the source.

 

Non-profits can be an excellent venue for buyers that are looking for a project horse.

 

Many of these establishments' primary goal is to place the horse in a good home where the horse will be well suited for his job.

 

Flaws and habits are often disclosed upfront and many are forthright with information.

 

Other websites, such as exchangehunterjumper.com, require high-quality videos and provide key information about the horse in their advertisement to avoid spending time and effort in multiple communications with the seller only to discover it's not the horse for you.
Ask for references and follow-up on them.

 

This is an easy step to overlook and, if nothing else, can provide peace of mind.
Probably the most important aspect to keep in mind when buying sight unseen is to develop and stay within your personal parameters.

 

All too easily you can find yourself looking at a flashy two-year-old with a free jump that dreams are made of when in fact you started looking for (and need) a solid 2'6 campaigner to make your debut back in the show ring.

 

Keep your goals at the forefront during your search to avoid going awry.
Katie Shoultz is a freelance writer and photographer based in Lexington, KY.
Published January 2013 Issue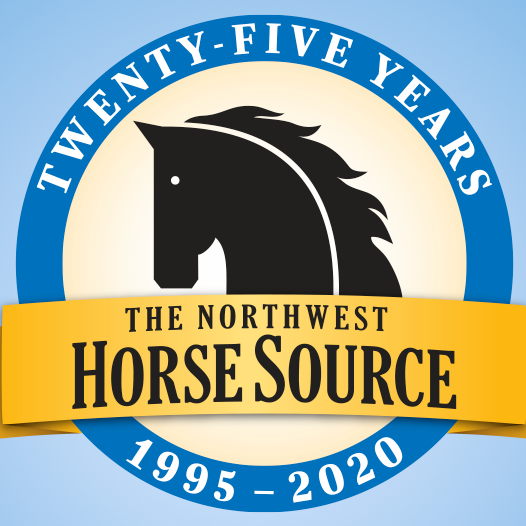 The Northwest Horse Source is an independently owned and operated print and online magazine for horse owners and enthusiasts of all breeds and disciplines in the Pacific Northwest. Our contemporary editorial columns are predominantly written by experts in the region, covering the care, training, keeping and enjoyment of horses, with an eye to the specific concerns in our region.