WSQHA Adds April "No Silver, No Sequins" Show in Wenatchee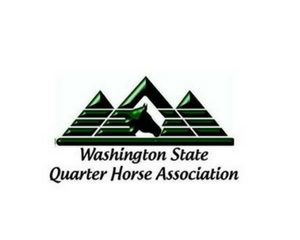 Washington State Quarter Horse Association continues to grow and implement new programs. New for 2015 is a show in Wenatchee, the first weekend in April. This show has been on the "to-do" list, but had been sidelined due to the new AQHA Region One Scholarship Show. With two successful years under our belt at the Monroe facility, we felt we could focus now on the eastern side of the state.
We chose the Appleatchee show grounds in Wenatchee as the host facility for several reasons: it creates a new venue, has great footing, two covered arenas, three large outdoor arenas and brand new show barns (in the works). Wenatchee was home to Quarter Horse shows in the past and we look forward to rekindling our contacts with AQHA owners in that area. It's a quick haul across the pass for west side residents.
The other priority was creating a show early in the year to help with those needing qualification points close to home without having to travel to Scottsdale or Las Vegas in the spring. This will be a "no silver, no sequins" format to encourage a level playing field as we host a show in an area that has been without a rated show for many years. WSQHA strongly believes in this idea. We can't wait to check out everyone's schooling saddles and pressed Wranglers! Mark the date for our show season:WSQHYA Schooling Show January 10-11;WSQHA Trainer Invitational March 1; No Silver, No Sequins April 2-5 ; The Trophy Circuit- May 22-25; WSQHA Novice Show August 13; AQHA Region One Scholarship August 14-16; NW Emerald September 17-20. For more information visit wsqha.com.
Originally Published December 2014 Issue
WSQHA is the AQHA affilate group for Washington State. WSQHA is committed to encouraging the growth and development of the American Quarter Horse through showing, trail rides, community outreach and much more!