Help Your Horse Be the Best He Can Be
by Karen Pickering
What is a performance horse? Normally we think of racehorses, 3-day event horses or any horse performing at high levels of exertion. This would qualify most of our English or Western performance events. Even a trail horse can be considered a performance horse. While the term is vague and subjective, I think we can all agree it means an "active" horse, one requiring more nutrition and special consideration if competing, working or trail riding on a regular basis.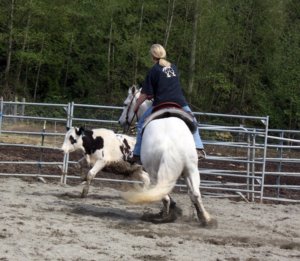 Why did we choose this topic for the July issue? It has a great deal to do with it being the height of show season, trail riding and most equine events in the Northwest. We have the most beautiful summers here and most of us enjoy our weekends being active with our horses. For me the topic is very important as the care and feeding of a performance horse is critical. What is your biggest "performance horse" challenge? Mine is being consistent with exercise. There's nothing worse on a horse than Weekend Warrior Syndrome. Share some of your thoughts with me. It really helps our readers connect when we can compare notes.
After having my horse tie-up a few years ago, I'm far more aware of feed and exercise issues. Being consistent with my exercise and nutrition program is of utmost importance. I have a hard time being consistent with exercise. My life is run by my business so I'm taking time to regroup, reprioritize my time and make my horse become a bigger priority. How about you? How do you make time for your horse?
This month our cover story focuses on the event center at the Northwest Washington Fairgrounds in Lynden, Washington. The new Tractor Arena is hosting the  Draft Horse Spectacular July 20-21. Come out and see the largest performance horses!
Quote of the month: "When training his horse, the rider must repeat over and over again, "I have time." ~ Alois Podhajsky
Published July 2012 Issue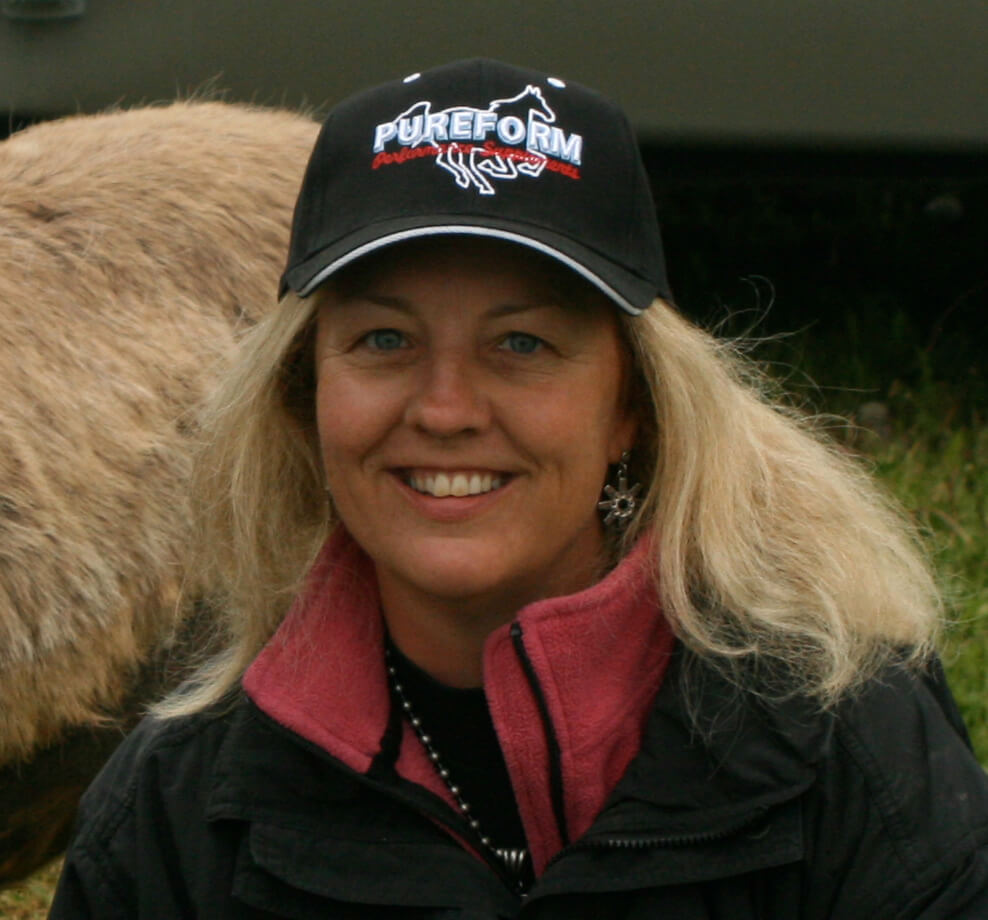 Owner/Publisher Karen's lifelong love of horses began at a very early age when she wore out a couple of rocking horses before convincing her parents to get her the real thing. That ill-tempered bay gelding, Brandy, was a challenge for the young horsewoman, but it drove her ambition to become a horse trainer. After attending Canyonview Equestrian College's Horsemanship Program, Karen realized she needed work that was a little more lucrative than training, so she took a job with Customs Brokerage to pay the bills. There, she discovered an affinity for computers and a talent for creating informative, entertaining newsletters. The Northwest Horse Source began as such a letter in December 1995, with a distribution of 1000 copies for its 12 black and white pages.  Now 27 years later, it's a print and online magazine and website with a reach of over 10,000 per month and growing! Not bad for the results of one woman's dream to work with horses!
Today, Karen remains involved with every aspect of the magazine and treasures the community of thousands who share a common passion.