By Laura Schonberg
Over the next year I'll be introducing you to many friends who, like me, are passionate about horsing around. The first is Northwest Horse Source editor, Catherine Madera.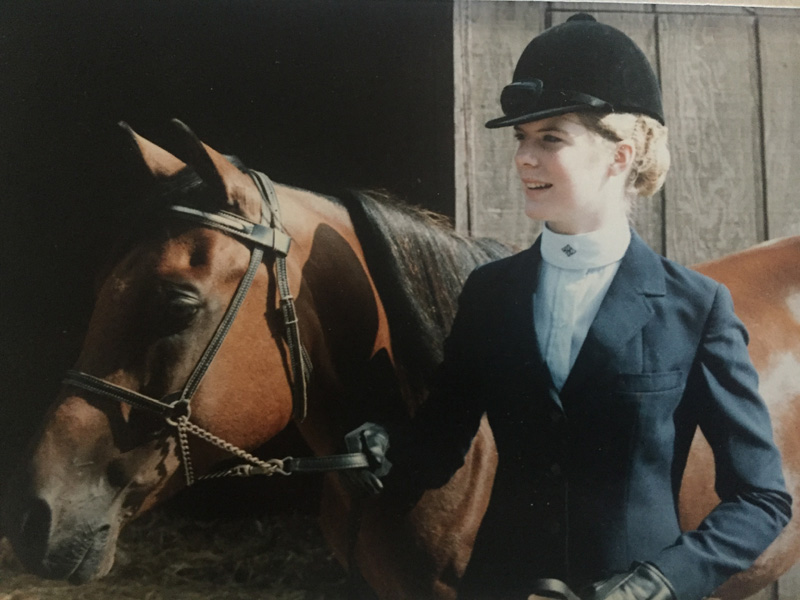 My First Horse:
I started riding lessons at around eight years old and would look wistfully at the ponies on the corner of the road when we went to town, wishing I had my own. We moved all over the place and with four kids there wasn't a lot of money. Finally, my incessant begging wore my parents down and I got a wretched Shetland pony mare named Sally. Turns out Sally hated children, but there was NO deterring me; in my mind she could have been the Black Stallion. I loved Sally, despite her many clever bad habits which included bolting under low branches to scrape me off when she'd had enough.
As a Kid:
I quickly outgrew Sally and when my Swedish grandfather moved in with us he noted my passion and bought me a real horse after months of requiring various and sometimes odd things to prove I was responsible (he was very frugal so this included turning off lights to conserve energy, etc.) He purchased the neighbor's seven-year-old green broke Arabian gelding, Sunfire. I vividly remember my first ride on him at around 10 years old. As he pranced down our quarter mile driveway I felt utterly terrified and exhilarated, all at the same time. Things didn't go well at first: Sunny was a bolter. After a few unsuccessful attempts to control him by my non-riding father, we got him in to some training. Looking back, my relationship with Sunny shouldn't have worked out. However, I was young and determined and he was a kind horse at heart and never hurt me on purpose. Over time, I worked through the many frustrations and we went to fairs and shows, riding both English and western. One year we made it to the Oregon State Fair for English. It felt like the Olympics to me!
I cleaned a lot of stalls as a kid. Looking back, all that manual labor was well worth it because of all I learned. We moved to California when I was about 16 and I had to sell Sunny. Even though he went to a good home it was heartbreaking. I kind of went wild after that.
Why Now?
I do horses now, honestly, because it's the one place that allows me to be really present. I am a "mental" person, an introvert, and as a writer and editor work alone with my own thoughts constantly. I love going out to the barn, getting out of my head and grounded in my body. I've been riding as an adult for 15 years but fell into a slump last year when my daughter quit riding. It felt like maybe I was done and even told my husband, "Maybe I should sell the horses." He looked at me like I was crazy and gently said, "I don't ever want you to sell your horse." Recently, after attending a group function at a local barn, I got in the car and thought: These are my people. Driving home, I thought about new goals and realized this phase in my life can be rich with horses. While horsing, I find a stable place (no pun intended) where I'm present in life.
What's Next?
I have a young horse that I am enjoying, along with my stallion Eli, and am back taking lessons. Now that I've returned to training, my instructor identified things that weren't working for us, including being in too much of a hurry. Learn to feel more for the horse, be present each moment and just enjoy life's journey are my current goals.
Advice to Myself:
Embrace the learning curve again: Take a risk – with a discipline, a certain goal, through a monetary investment — and commit to taking my horse farther. I'm more careful than I used to be, and I'm embracing that I'm going to fail, or at least look silly. You don't fall off a chair and become a good horseman. It's called "riding," not "sitting."
Advise to Others:
Accept risk. Jump into the learning curve, no matter your age. Remember that who we are inside is broadcast to our horses and this is actually a gift. What you learn with horses will impact every other aspect of your life.
Published in February 2016 Issue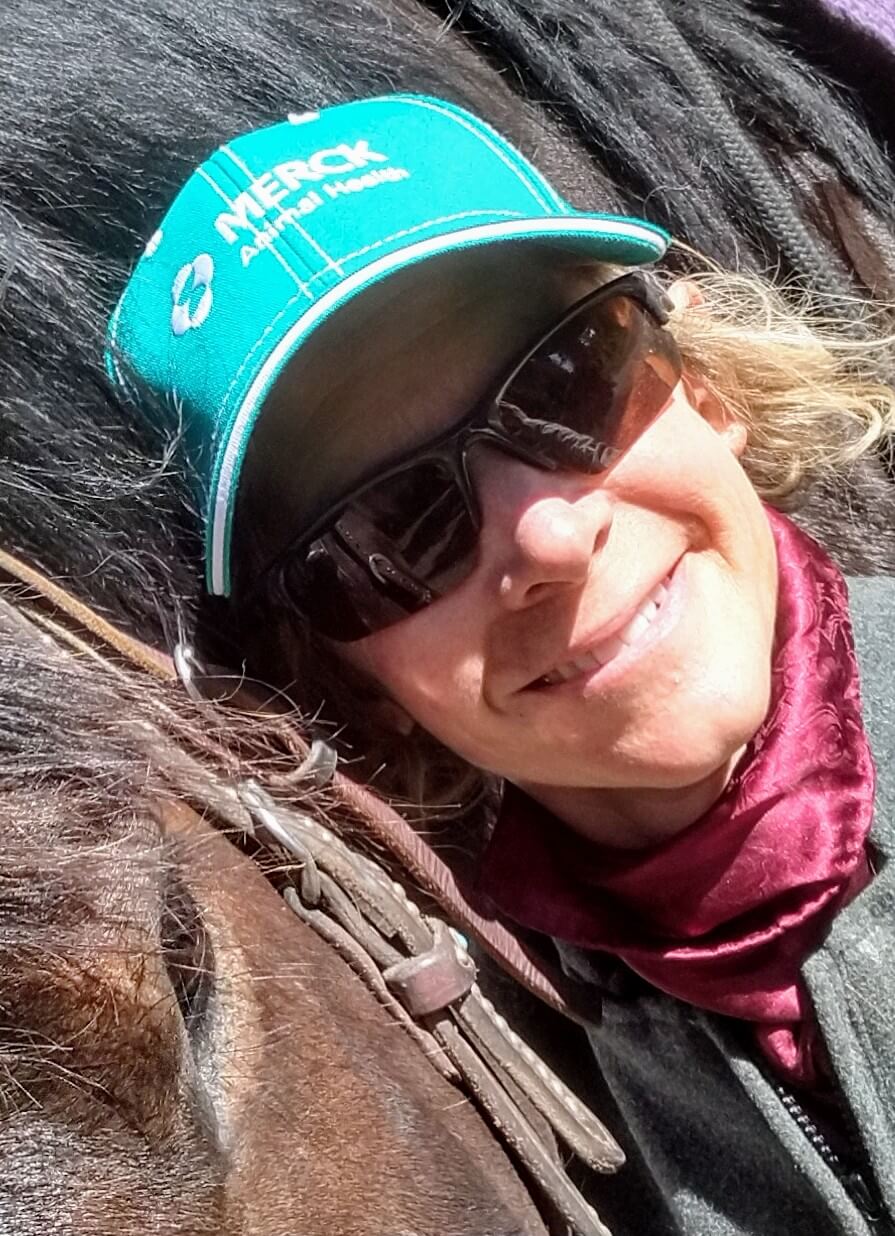 Thankful to call the Pacific Northwest home, Laura Schonberg is an educator in a local school district and is outside at her place when she isn't inside at work.  Summers are spent cow-girling at a friend's ranch, with forrays into the Cascade Mountains as time and weather permit year-round.  Winter finds her at a local barn doing dressage lessons to support her ranch riding, and re-starting horses through the county's equine rescue program.