Fatty acids are the building blocks of fats in the same way that amino acids are the basic unit of proteins. When picking a fat for your horse, you should be guided by the fatty acid levels.
The fat content of the horse's natural diet is quite low—about 4% during peak grazing season and much lower when grass is not growing, or forage has been cut and dried. The fat in grasses contains less than 20% saturated fatty acids, primarily palmitic. Of the unsaturated fatty acids, 60 percent or more is alpha-linolenic omega-3 fatty acids and the remainder a mixture of omega-9 oleic acid and omega-6 linoleic acid.
You have probably heard that omega-6 fatty acids are inflammatory and omega-3 anti-inflammatory, but it's not really that simple. Both are needed for healthy and balanced immune activity.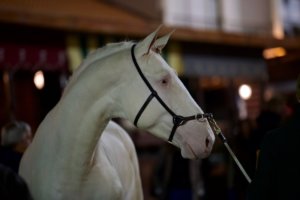 Omega-6 linoleic acid (LA) is converted to arachidonic acid (AA). This is found in very high concentrations in the brain, skeletal muscles, and cell membranes. If an inflammatory reaction has been triggered, AA can be a source of immune system inflammatory chemicals, but it cannot trigger inflammation by itself. AA is also essential for muscle growth in response to exercise. Training athletes supplemented with AA actually have lower levels of inflammatory cytokines. LA is especially important for skin and coat health.
Omega-3 alpha-linolenic (ALA) is also converted into the phospholipids of cell membranes and its derivative DHA is as abundant in the brain as AA. Other derivatives of ALA participate in the homeostasis of inflammatory responses and support the activity of the sophisticated arm of the immune system which in turn makes the nonspecific inflammatory reactions less necessary.
Omega-9 oleic acid is incorporated into phospholipids of cell membranes. Like all the unsaturated fatty acids, it helps keep membranes supple. It is the most common fatty acid in the popular human Mediterranean diet and associated with healthy lipid profiles in the blood.
Although it hasn't been formally studied in horses, it is assumed horses can manufacture all the fatty acids they need with the exception of the essential fatty acids alpha-linolenic omega-3, and linoleic, omega-6. Grasses typically have about 4 times as much omega-3 as omega-6 fatty acids.
Horses are fed supplemental fat to boost calorie intake, improve skin and coat health and shine, and provide the essential omega-3 and omega-6 fatty acids. Omega-6 fat may be of additional benefit in active horses for promoting muscle growth. Good sources include:
Coconut oil: Extremely palatable; also rich in medium chain triglycerides, which are the easiest to metabolize for energy; low essential fatty acids

Flaxseed oil: Very high in omega-3 fatty acids; omega-3 to omega-6 ratio similar to grass; low saturated fat

Soybean oil: High omega-6, moderate omega-9 and omega-3, low saturated fat

High oleic sunflower oil: This specialty type of sunflower oil is high in omega-9 oleic acid (like olive oil) and low in essential fatty acids. This makes it a great way to promote weight gain and coat condition without upsetting the balance of essential fatty acids. 
Uckele Health & Nutrition, maker of CocoSoya®, offers 3 CocoEQ Fatty Acid Formulas in Oils and granular supplements.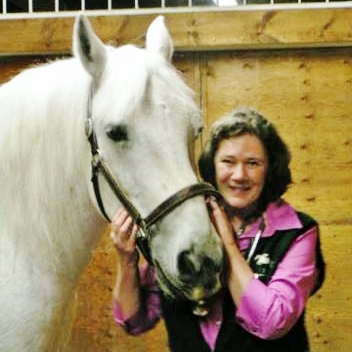 Dr. Eleanor Kellon, staff veterinary specialist for Uckele Health & Nutrition, is an established authority in the field of equine nutrition for over 30 years, and a founding member and leader of the Equine Cushings and Insulin Resistance (ECIR) group, whose mission is to improve the welfare of horses with metabolic disorders via integration of research and real-life clinical experience. Prevention of laminitis is the ultimate goal. www.drkellon.comMcMillanBros.HiBid.com