Taking the Sport of Trail Competition to the Next Level
by Catherine Madera
Nearly every equestrian sport has a governing body with the goal of promoting the discipline and creating a level playing field for those who compete. In dressage, the Federation Equestre Internationale (FEI) helps ensure rules are "fair, realistic and applied with scrupulous competence and even-handedness." In the reining horse world, the National Reining Horse Association (NRHA) is dedicated to the promotion of the sport and "serves as the standard setting body for the sport of reining worldwide." Arguably, extreme and mountain trail competition is now the most popular equestrian discipline with courses and show series popping up everywhere. This begs the question who, or what is creating a level playing field for competitors?
"Currently the sport is fragmented," says extreme and mountain trail champion and clinician Mark Bolender. "Judging is not very consistent."
Bolender, an AQHA professional horseman, has created mountain trail courses all over the world and serves as a national judge for the sport as well as conducting clinics at his own course, Bolender Horse Park, in Silver Creek, Washington. It was only natural he would be interested in creating an association to help bring the sport to the next level of legitimacy: consistently judged and scored competitions, worldwide. Together with his wife Lee, Mark created the International Mountain Trail Challenge Association with this very goal in mind.
"A mountain trail competition in Germany should be scored the same as one in the US," says Mark, who refers to organizations such as the NRHA for comparison. Bolender has already helped create sister associations to the IMTCA in Italy and Germany and has built trail courses in both countries as well.
The Bolenders are very excited by the reality of uniting judging standards. This creates a greater degree of fair play and equality while promoting the sport of extreme and mountain trail challenges. The IMTCA has created general guidelines and class descriptions which include in-hand and mounted competitions. They are also focused on standardizing obstacles and training potential judges. Interested persons will be required to complete classroom work as well as evaluate and score scenarios on real courses before being certified to judge an event. In Italy 25 people have been trained and certified by IMTCA, some of these include AQHA judges. In addition, the IMTCA provides membership, points tracking and the possibility for obstacle course owners to list events with the organization for greater promotion.
"This is a fun new discipline that everyone loves," says Bolender, "and it's also one of the greatest training tools for good horsemanship out there."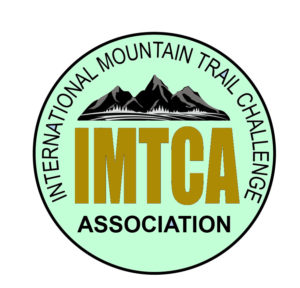 For more information on Mark Bolender visit bolenderhorsepark.com. To find out how to participate in IMTCA visit imtca.org.

<!-comments-button-->