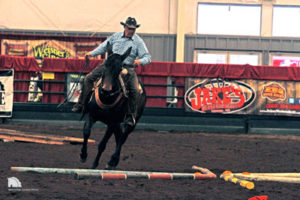 We are excited to announce that October 3-5, 2014 the Northwest Washington Fair, in conjunction with 2 Red Pony Productions, will be presenting the NW Washington Super Horse Showdown! This event will replace the Lynden Horse Expo and Draft Horse Spectacular.  The Showdown will thrill participants and spectators alike with competitions including barrel racing, cowboy racing and ranch sorting, among others. Participate in one event or all of them.
Competitors will be showing off the versatility of their horses as they each race towards being crowned the NW Washington Super Horse of 2014. There is something for all levels including youth, seniors (we call them The Classics), novice and open riders and over $5,500 in prize money offered. World-class cowboy Craig Cameron will be on hand hosting our 3rd year of Extreme Cowboy Racing.
In addition to competition, mustang trainer Brent Rollins, along with Craig Cameron, will be hosting mini clinics that the public can watch as well as participate in. Brent will offer four 4-hour clinics and Craig will have three 4-hour clinics. Spots are limited! Other crowd pleasing events include a draft horse pull on Friday night and a special community event on Saturday. And don't forget shopping! This year's vendors are going to be outstanding.
Consider being a part of this unique 3-day experience by competing, shopping, or simply attending for the great entertainment and education. Questions? Contact MJ Turnbull or Selena Burgess with 2 Red Pony Productions at 2redponyproductions@gmail.com or (360)961-9727 or the NW Washington Fair 360-354-4111.
Originally Published September 2014 Issue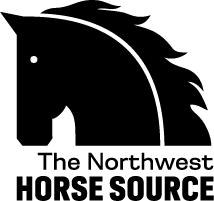 The Northwest Horse Source is an independently owned and operated print and online magazine for horse owners and enthusiasts of all breeds and disciplines in the Pacific Northwest. Our contemporary editorial columns are predominantly written by experts in the region, covering the care, training, keeping and enjoyment of horses, with an eye to the specific concerns in our region.