World-class trainers, fancy dancing horses, beautiful breeds, stunning stallions, fast-paced precision drills, archers on galloping horses, and tons of trade show shopping! It's all part of the Northwest Horse Fair and Expo 2020 at the Linn County Fair and Expo Center in Albany, Oregon. Now in its twenty-first year, this family-friendly expo is the perfect event for horse owners, and horse lovers of all ages!
A diverse lineup of top trainers representing a variety of equine interests and disciplines will provide first-rate clinics at the Northwest Horse Fair. Experts from across the United States include the headline clinician, champion trainer Chris Cox, Peggy Cummings giving Connected Riding® clinics, and Julie Goodnight teaching general horsemanship along with many other great trainers, entertainers, and experts.
The action-packed Colt Starting Challenge USA is back with new horses and new trainers from the Northwest region. Experienced Natural Horsemanship trainers will work with young, unbroken horses, gentling, saddling and riding them—in just two days.
Breeds representing horses from all over the world will strut their stuff, providing equine education and entertainment in the Breed Showcase and Stallion Review.
For more information visit equinepromotions.net/northwest-horse-fair.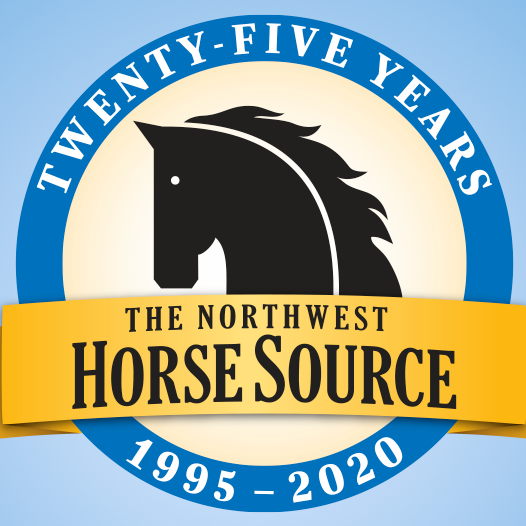 The Northwest Horse Source is an independently owned and operated print and online magazine for horse owners and enthusiasts of all breeds and disciplines in the Pacific Northwest. Our contemporary editorial columns are predominantly written by experts in the region, covering the care, training, keeping and enjoyment of horses, with an eye to the specific concerns in our region.