Experience the healing power of horses in powerful Canyon Ranch retreat
Chicago, IL—Have you been wearing your mask so long that you no longer know who you are, what you want, or how to share your authentic self? The power to reconnect to the true you lays in a surprising source…a horse!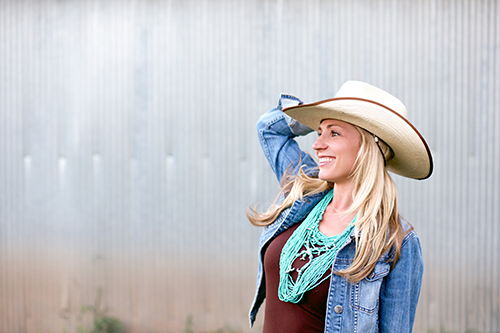 Join Devon Combs, the Cowgirl of the Wellness Industry, for The Healing Power of Horses Retreat on April 23-26 2018 at Canyon Ranch in Tucson, Arizona. Combs is a Certified Equine Gestalt Coach and former competitive horsewoman, who has a unique gift for bringing out the different parts of who you are and helping you integrate your unique traits into living your authentic self
"My experience with Devon and her equine co-facilitators was absolutely magical and most definitely profound. Devon and the horses were able to focus in on a key aspect of my life in need of amending (one that I was not even aware of!) and together they provided me with a life transforming, healing experience. What I experienced in just a few hours could have taken years in a traditional coaching setting."—Wendy Kelly
Intuitive and supportive, Combs will help you heal your past, get clear on where you're headed, and unearth your dreams. Through partnering with horses, learn to speak their truth and become comfortable with vulnerability in the atmosphere of total acceptance by the animal.
Each day will start and end at Canyon Ranch to experience all the rest, relaxation, and Life Management integration necessary to make this experience unparalleled. During the middle of the day, 15 minutes away at Tanque Verde Ranch, (transportation provided), you'll explore who you are with the horses as your guides, and get clear about what you want from life and where you're headed.
"Working with Devon surpassed my wildest expectations. She has a deep and natural gift of intuition that leads you through your emotions in an extremely organic way. Her synergy with the horses – and ability to partner with them rather than "use" them – is nothing short of extraordinary. It was more meaningful than any time I've ever spent with counselors or therapists in the past. Devon empowered me to speak my truth in a way I never had before. This year I have launched a business and am marrying the man of my dreams – both topics that Devon led me through during my coaching sessions."—Jennifer Beck
The four-day/three-night retreat takes place in the beautiful Sonoran Desert at Canyon Ranch, one of the top spas in the world. The retreat includes accommodations, all meals, access to fitness, pool and spa facilities, over 225 classes and workshops to choose from offered by Canyon Ranch professionals daily sessions with Combs, transportation to and from the Tucson airport, all taxes and fees and a Retreats Unlimited swag bag. The retreat is $4,407/double occupancy and $4,887/single occupancy.  https://www.myretreatsunlimited.com/healing-power-of-horses-retreat-devon-combs-2/
For more information, images, or to interview Devon Combs, please contact Tammy Petersen at tammy@myretreatsunlimited.com
About Canyon Ranch®
Canyon Ranch® has been a trailblazer and an industry-leading proponent of the wellness lifestyle and real estate living for nearly 40 years, operating the world's most celebrated collection of life-enhancement properties. Canyon Ranch has wellness destinations in Tucson, Arizona and Lenox, Massachusetts. In addition, Canyon Ranch operates the world's largest  day spa at The Venetian® & The Palazzo® hotels in Las Vegas, Nevada and 22 Canyon Ranch at Sea® wellness facilities onboard luxury cruise ships:  Cunard Cruise Line, Oceania® Cruises, Regent Seven Seas Cruises®, and on Celebrity Cruises®. Canyon Ranch is a 13-time winner of Travel + Leisure's Best Spa Award, an 11-time recipient of the Condé Nast Traveler Best Destination Spa Award, is honored by Town & Country as one of the 'Best Luxury Spas in the World' in their 2017 Spa Awards and is recognized as the 'Best Wellness Program' by Virtuoso's 'Best of the Best' 2017 awards.
 About Retreats Unlimited
Retreats Unlimited is a full-service luxury retreat company offering yoga, fitness, self-improvement, boot camp and wellness vacations. Retreats Unlimited is led by a handpicked team with over two decades of experience in the luxury travel and wellness travel space.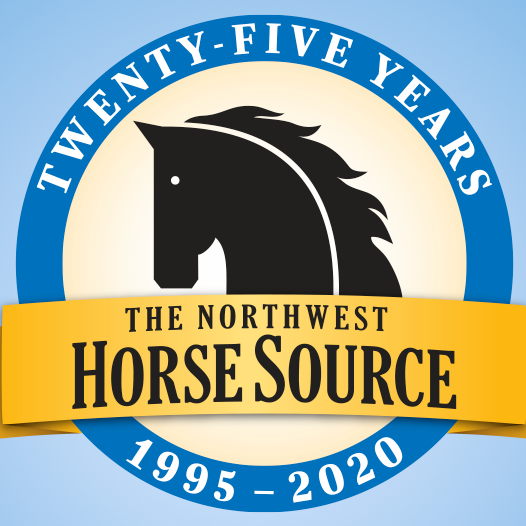 News from the horse industry. Sharing today's information as it happens. The Northwest Horse Source is not responsible for the content of 3rd party submissions.