Carole Herder is passionate about educating horse owners worldwide on all matters related to horse wellness. She is the founder of Cavallo Horse & Rider, Inc. and the designer of several revolutionary equine products. Carole designed, developed, and patented the range of Cavallo hoof boots which her company distributes in 27 countries.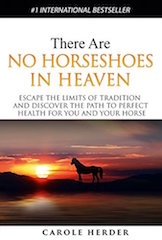 About her book Carole says, "There Are No Horseshoes in Heaven is meant to lead you through the often overgrown and treacherous path of outdated dogma. From initial innocence, then mistrust, and ultimately freedom, I have blazed a lonely trail. And now I snuggle into the comfort of this current groundswell of like-minded horse people, enjoying the biggest transformation in the horse world of our times."
NWHS Publisher's Review: This book is a heartfelt plea for horse owners to really consider barefoot and hoof-boots instead of metal shoes. Carole Herder shares her experience and knowledge and makes a strong case. She takes a holistic approach to life and shares with readers the importance of living close to nature and experiencing a different kind of life for yourself and your horse. I recommend this book if you want a great perspective from the creator of Cavallo Boots. Her products are the finest quality and the book is worth the read.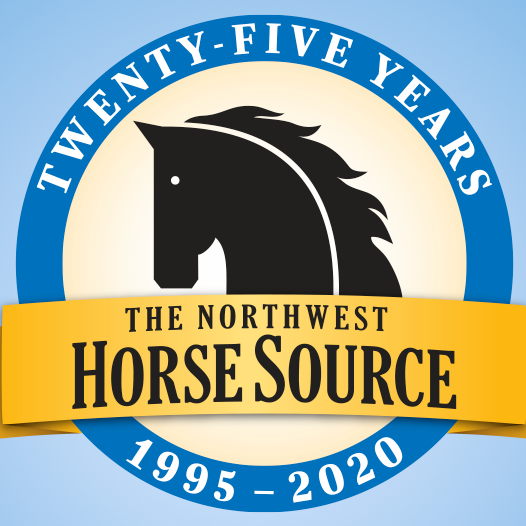 The Northwest Horse Source is an independently owned and operated print and online magazine for horse owners and enthusiasts of all breeds and disciplines in the Pacific Northwest. Our contemporary editorial columns are predominantly written by experts in the region, covering the care, training, keeping and enjoyment of horses, with an eye to the specific concerns in our region.